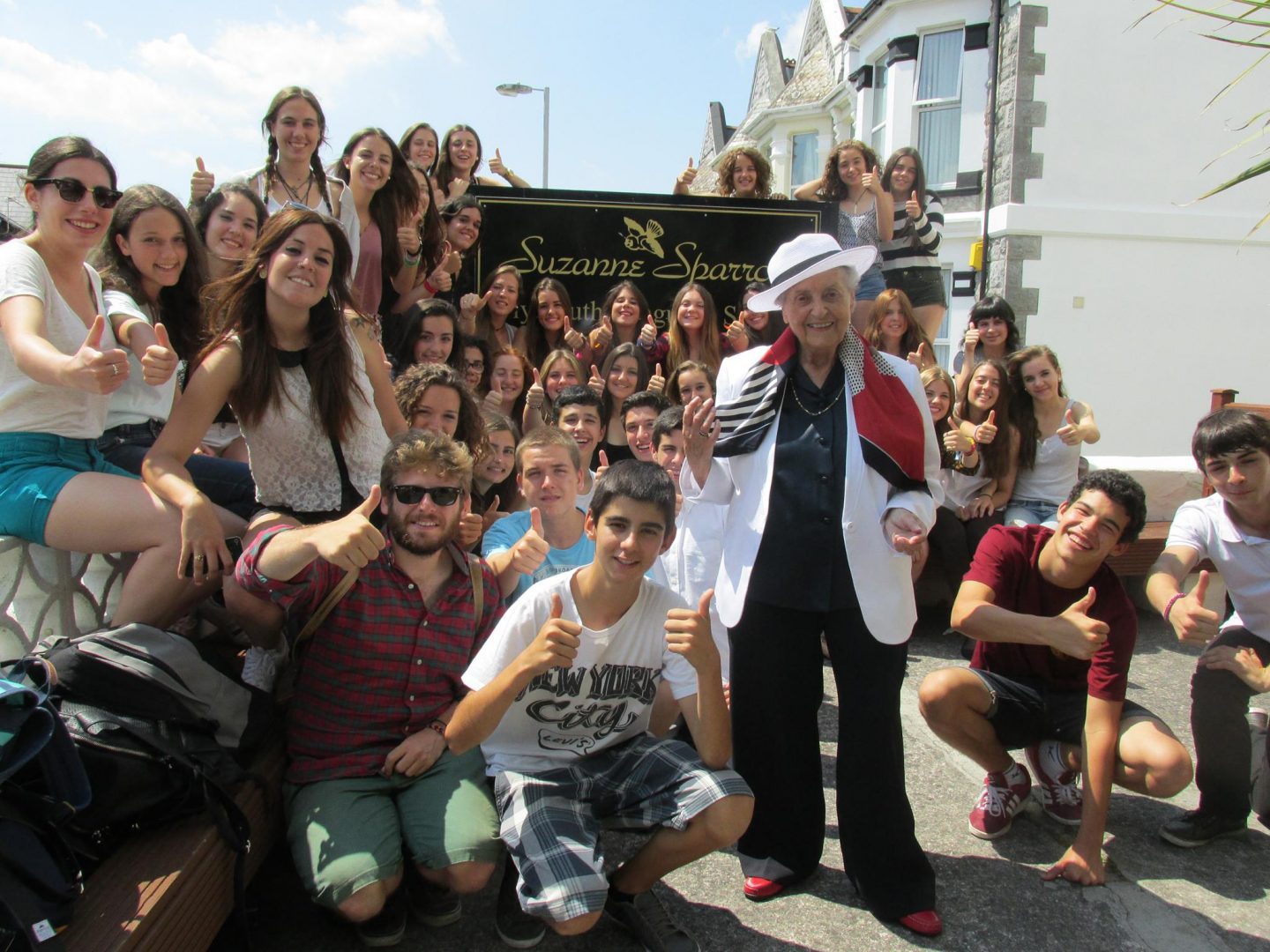 SPANISH STUDENTS CELEBRATE ONE OF BRITAIN'S OLDEST PRINCIPALS
SPANISH STUDENTS CELEBRATE ONE OF BRITAIN'S OLDEST PRINCIPALS
HURRAH: Spanish students from Educare in Madrid on a 4-week education assignment in Plymouth to improve their English skills, and celebrating one of Britain's oldest Principals Dr. Suzanne Sparrow, who is nearly 90-years of age, at the Suzanne School of Language in Plymouth.
The language school was set up in 1978, and for more than 36 years the 'Queen of Language' has brought over £40 million pounds of revenue into the Plymouth economy.
She led the campaign to twin the Spanish city of San Sebastian in a link up with Plymouth back in 1988, when she was the Chair of The Plymouth Chamber of Commerce, and the twinning was formally agreed in 1990.
Her extraordinary story will be told in a major article coming very shortly.