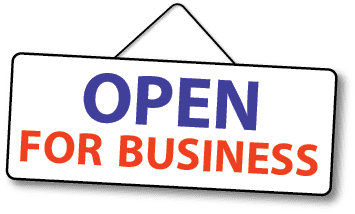 NORTH DEVON BUSINESS AWARDS STILL OPEN
  Dirctors Robert Zarywacz and Kyle Chivers
Over 40 companies from across the county will be exhibiting at the iconic Landmark Theatre, in Ilfracombe – on the 2 March.
The event is being organised by COMBEBusiness that is affiliated to the Devon Chamber of Commerce, and works with local businesses in the Combe Martin, Ilfracombe, and Woolacombe areas of North Devon.
Hundreds of visitors are expected at the all day event, with key speakers including George Cowcher, chief executive of the Devon Chamber of Commerce, Peter Heaton-Jones MP, Tony Robinson OBE, together with expert advice shops, a networking buffet, and exhibition stands, and especially the 'Open For Business' Awards 2018, said the chairman of COMBEBusiness, Robert Zarywacz.
Mr Zarywacz, said: "The awards are still open until the 31st January, and recognising the achievements of companies in North Devon – that contributes to the business weight of the South West region."
Awards up for grabs includes; Best Restaurant, Best Shop, Best Small to Medium Business, Best Use of Website, Online & Social Media, Best Visitor Accommodation/Attraction, and Business of the Year Awards.
  Key speaker George Cowcher
George Cowcher, chief executive of the Devon Chamber of Commerce, said: "North Devon is the powerhouse of the county in many ways, and punches above its weight in the British economy – with some great companies in the area."
Kyle Chivers winning a Prince's Trust Enterprise Award 
The event is FREE to visit and exhibition stands are still available, said Kyle Chivers, fellow director of COMBEBusiness and of his own media and production company business Firethought.
Anyone looking to enter the Open For Business Awards can click on the link: http://combebusiness.co.uk/awards or more info about stands and COMBEBusiness: www.combebusiness.co.uk