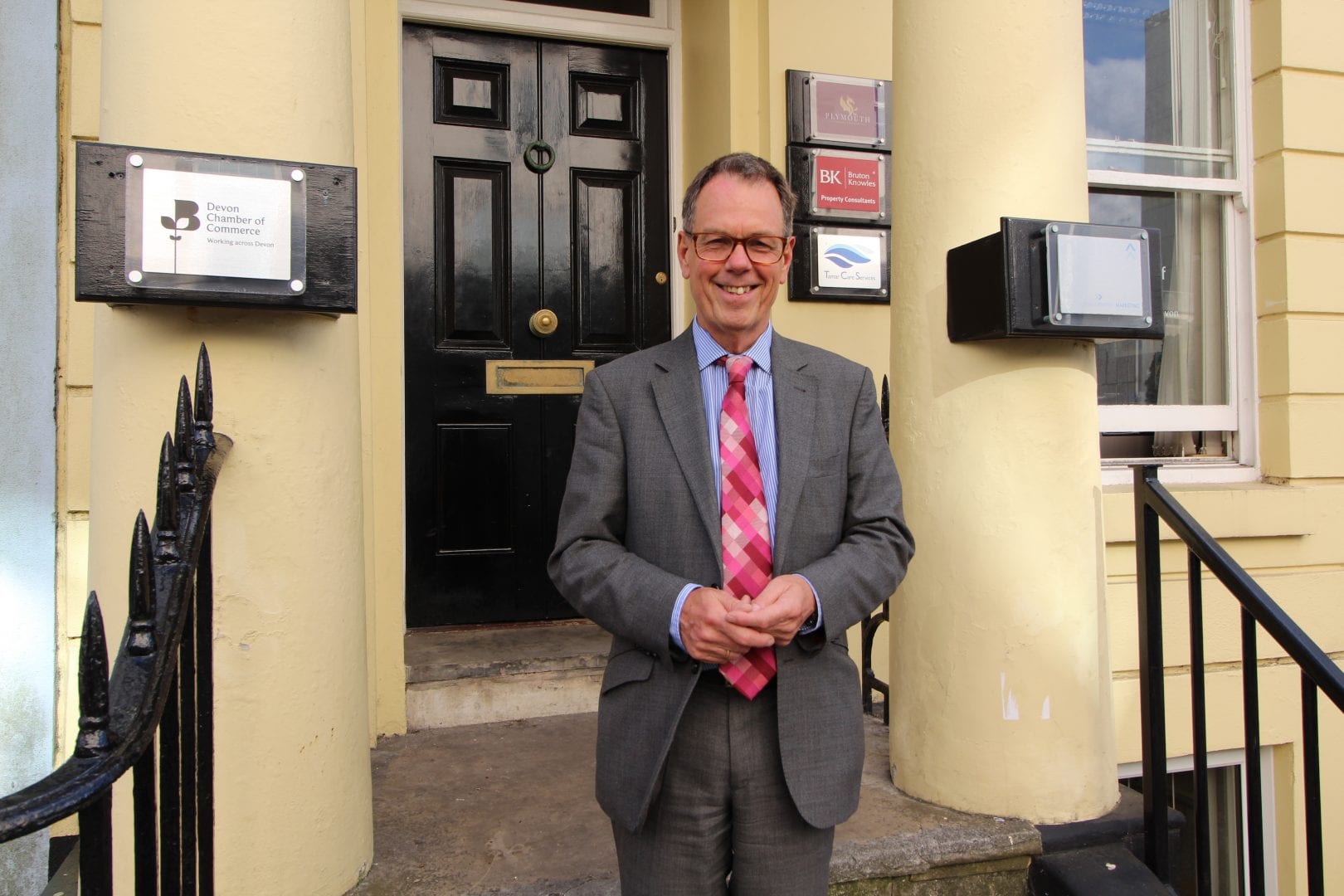 NO TIME FOR EU INFLEXIBILITY – WARNS DEVON CHAMBER BOSS
BUSINESS bosses in Devon are calling on British negotiators to proceed with Europe in a 'constructive dialogue' and no time to 'protest about EU inflexibility', says the chief executive of the Devon Chamber of Commerce, George Cowcher.
Mr Cowcher, said: "It's imperative for local businesses in the county that negotiations with Europe proceed constructively."
"There is no time for Government to protest about EU inflexibility, and Plymouth and Devon firms needs assurances that an agreement will be reached."
At the same time business leaders are very positive about a trade mission Prime Minister Teresa May made to Japan recently – that could boost trading links with the region, said Mr Cowcher.
"The UK is continuing to attract international investors but, we need clarity over an EU trading deal for our local exporters and partners in Europe."
"Our members in the county took a keen interest in the visit, and looking to see what opportunities might come out of this trade mission," he said.
The links between Japanese and UK businesses are deep and strong, and this mission is an important signal of our shared desire to see trade grow further over the years, said Dr Adam Marshall, Director General of the British Chambers of Commerce (BCC).
"Japanese firms have been huge investors in the UK over the years, and their long- term commitment is boosting employment, forging links with local firms, and building deep UK supply chains."
Mr Cowcher, added: "Increasing number of local firms are showing an interest in Japan, selling both their products and their know-how to Japanese clients, and the Devon Chamber of Commerce is pleased to support global trade missions."
Dr Marshall, said: "Boosting two-way trade between the UK and Japan is a major opportunity, and Chambers across the UK are pleased to be part of the effort to make this happen," he said.
The Devon Chamber of Commerce is an accredited member of the British Chambers of Commerce representing 40,000 employees in the county.
The (BCC) network connects exporters with nearly 40 markets around the world, and with 52 accredited Chambers of Commerce across the UK.