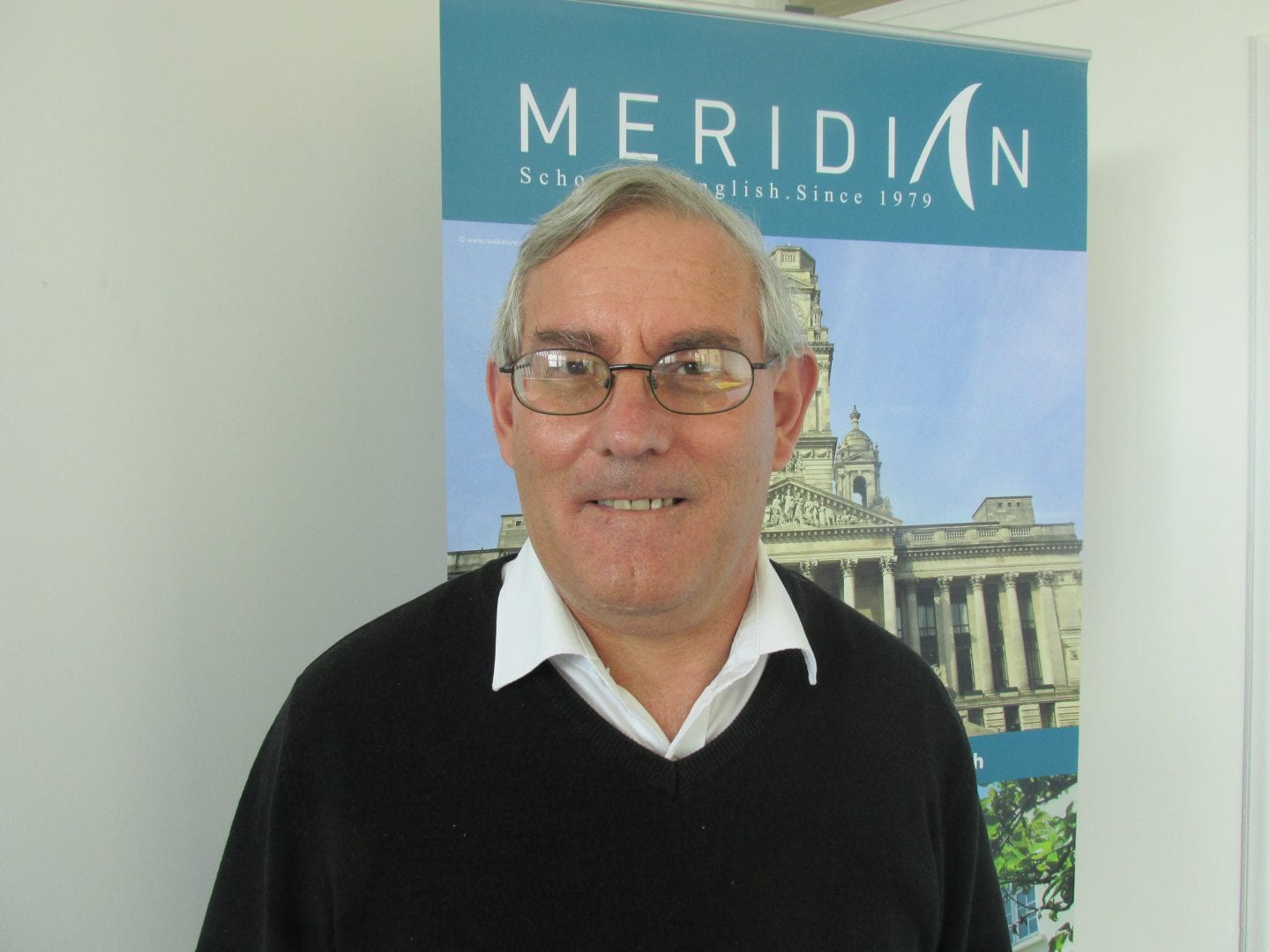 NEW WORKS PLACEMENT OFFICER AT MERIDIAN
New face at Meridian School of English in Portsmouth
53-year-old Clifford Letts is the new Works Placement Officer at the Meridian School of English in Portsmouth.
We are not just helping international students benefit from working at city firms under a 14.7billion-euro Erasmus+ EU -funded programme – Portsmouth companies benefit too, says Mr Letts.
Each year the Erasmus+ programme funds European students to gain valuable work experience with over 200 Portsmouth companies, in addition to enhancing their language and other skills.
The seven-year European programme is delivered from the Meridian School of English offices based at the iconic town hall.
Mr Letts, said: "Meridian is already working with over 200 Portsmouth firms, and the door is open for even more businesses to become involved."
"My job is to work with companies and place the international students."
"I meet employers, phone them, email them, and go to see them in person; we call them providers," he said.
"We are developing a considerable roster of city firms and covering a wide variety of sectors, everything from administration, hospitality, IT, and PR and marketing companies."
"Our students come to Portsmouth from across the EU, and can be aged anywhere between 16 and 60. But usually they are in their late teens and early 20s," he said.
A typical placement lasts about three to four weeks, although older, perhaps graduate, students can take part in longer programmes, sometimes for several months.
It's Mr Letts new job to match the skills of the incoming students with firms that can utilise them – so both parties can gain.
"And we're always looking for more companies from any sectors."
Mr Letts spent over 12 years working with the DWP and placing people into jobs and work placements.
Tellus has been providing educational services since 2003, and through Meridian School of English since 1979.
Anyone looking for more details can contact: cliffordl@tellusgroup.co.uk or www.telluscollege.com