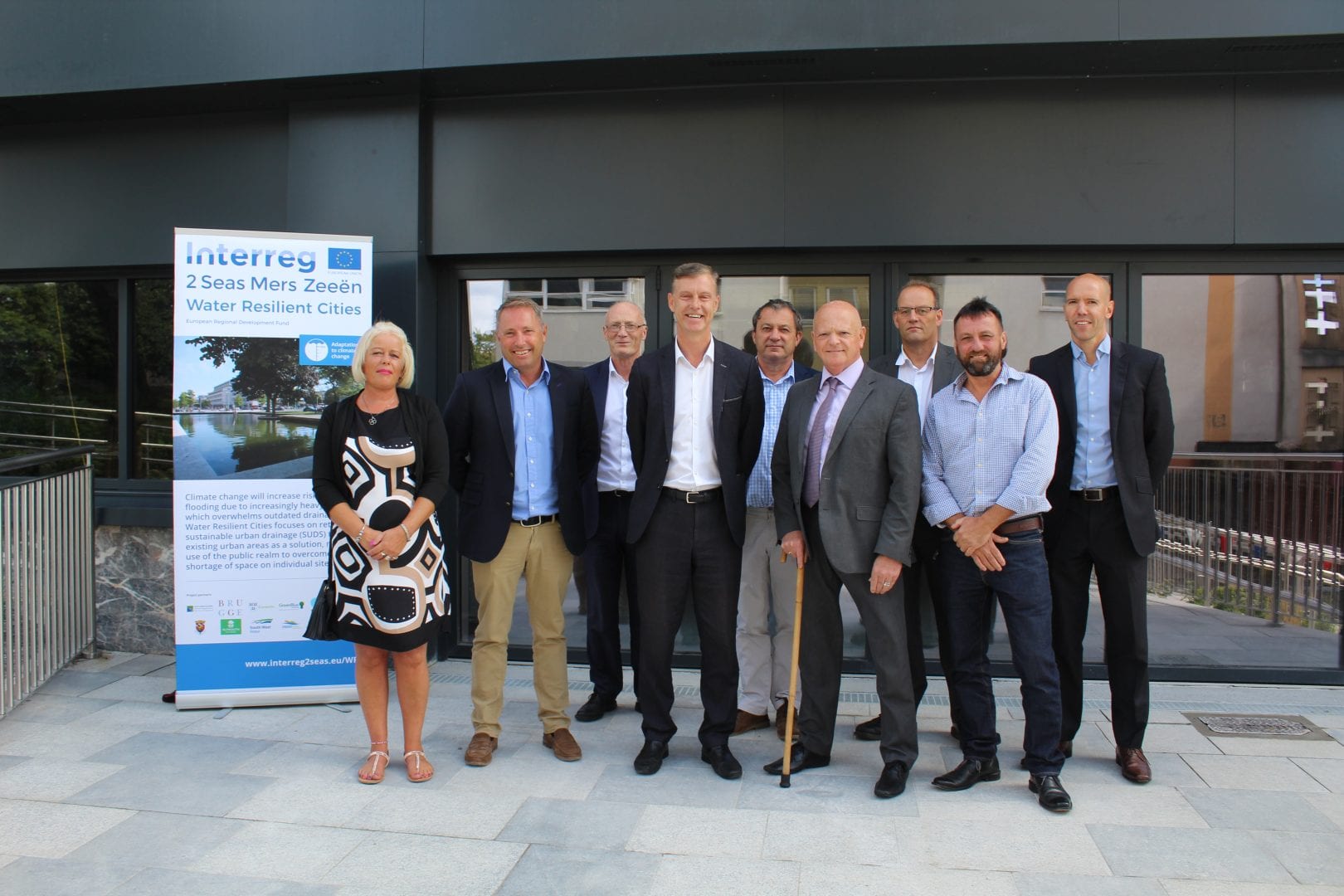 NEW CITY CENTRE WALKWAY OPENS
WORK has finished on £430,000 new tree-lined walkway in the centre of Plymouth – and officially opened by Plymouth City Council and local business leaders.
In a series of gentle ramps, new paving, steps, street lighting, hand rails, and new greenery – the new walkway looks very impressive, said the managing director of Pillar Land Securities, Richard Pillar.
Plymouth City Council worked in partnership with Aspire Student Living 3, the developer of the new £4.5 million Aspire House development.
Mr Pillar, said: "This is a significant improvement to an arterial route into the West End. Traders and residents' have had to deal with a great deal of disruption throughout this period, we have worked hard to keep this to a minimum and we would like to thank them all for their patience."
"Special thanks must go to Plymouth City Council Planning Department for their assistance with the design and making sure this happened and the contractor Creative Construction who have been fantastic in dealing with the many problems experienced on site," he said.
Councillor Mark Lowry, said: "This is a big improvement, and the old walkway used to be steep, uninviting ramp, and people used to struggle to walk up. Now it's welcoming, attractive, and already seeing more people use it," he said.
Steve Hughes, chief executive of the Plymouth City Centre Company, said: "This investment in the West End, combined with the recent Plymouth Market refurbishment and the £50 million development of the old Derry's building, will provide a huge boost to our West End traders and help us to attract more shoppers and visitors to this special part of the city centre."