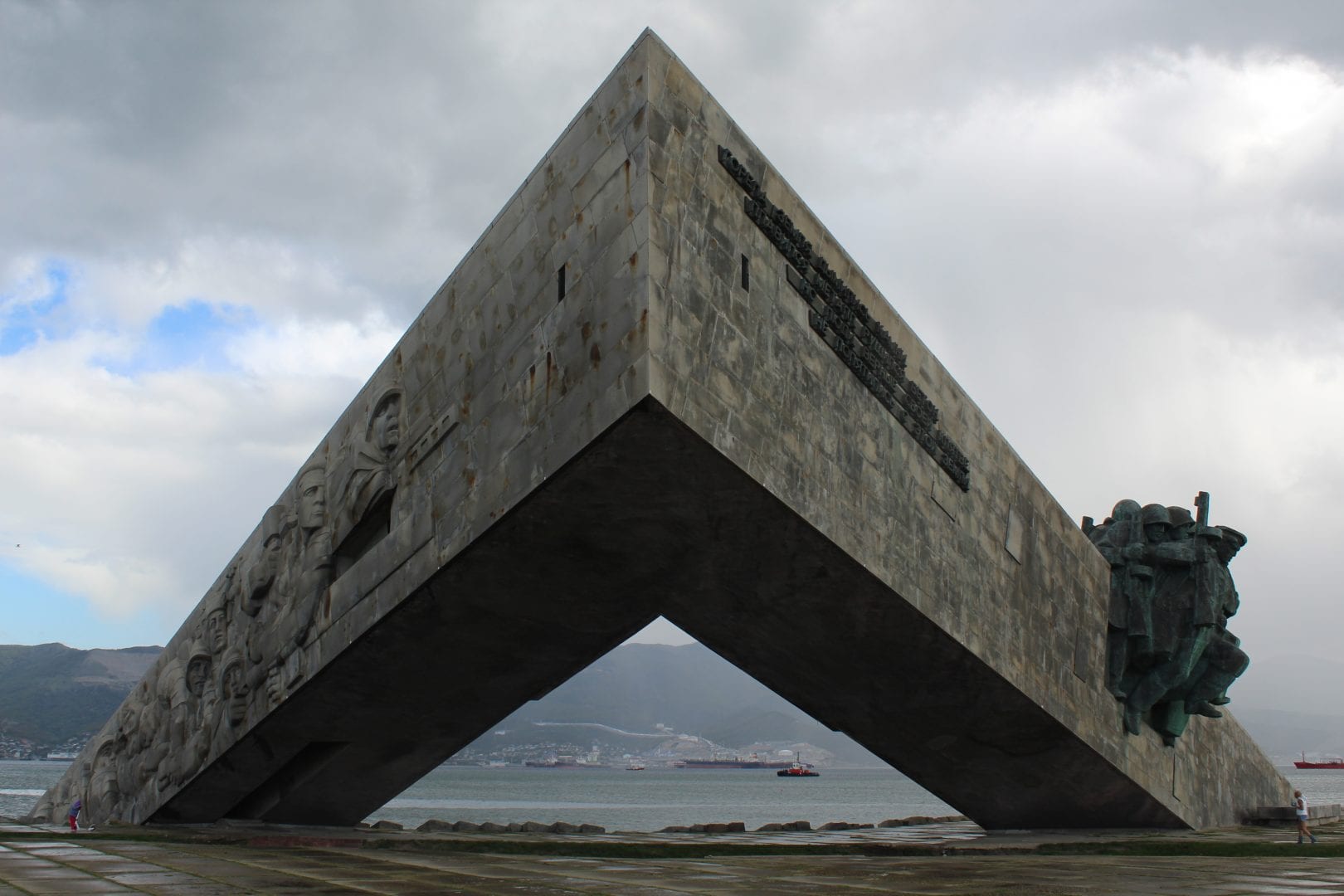 MY FIRST EVER TRADE MISSION – AND TO RUSSIA
A personal view of our trip to Russia recently, by Kevin Kelway
A double first experience of being involved in a trade mission and visiting Russia.
I was proud in helping to coordinate a business visit to the maritime city of Novorossiysk on the Black Sea. The trade mission was organised by South West based International Trade Matters (ITM).
(ITM) is a collective of international trade experts that advises UK companies to understand the business and export opportunities in markets across the globe.
Our visit last September showed the challenges of travelling to Krasnodar via Novorossiysk, with flights from London to Vienna, and then onto the Caucasus region of Krasnodar Krai – and its largest city Krasnodar.
We unfortunately missed our interconnection flight in Vienna to Krasnodar, due to only 29 minutes to make it across from one side of this huge airport to the other. Not even a marathon runner in my humble opinion would have made it – especially getting caught up in the long line of security checks and queues.
We waited several hours at Vienna Airport to board a rebooked Turkish Flight to Istanbul, where we had to wait yet again for our flight to Krasnodar.
Our tired little business group arrived in the early hours of the morning, and our passport security checks seemed pretty intense, and all sorts of vintage movies and stereotypes came to mind. But it was all perfectly fine.
I was relieved we were met by a friendly taxi driver in Krasnodar, and our 4-hour journey by road to Novorossiysk was an adventure in itself.
In the dark early hours of the morning the shadows of the night seem more-scary than they really were. Our long taxi journey took us on a few dirt tracks, some good roads and some pretty bad ones. But I've never seen so many petrol stations, and drilling oil cranes littering the fields and along the roadside. Its seems like every local farmer was an oil well entrepreneur?
But the main battle of the night was the poor taxi driver who was fighting to stay awake-but he managed it, and got us there in safe tired pieces.
We arrived at our hotel in Novorossiysk at 7am, after checking in at the Hilton Garden Hotel, that overlooks the waterfront. I showered, had a quick cup of tea, then we were whisked to our first meetings, resplendent in our tailored British suits!
We had three full days of programmes and meetings and met a very wide range of people.
As a child that grew up in the Cold War era my perception of Russia was one of weariness, a little fear, but fascinated engagement to explore this vast country.
The ordinary people of Novorossiysk were very friendly and I believe our trade visit broke down many cultural barriers on both sides. The business, academic, any yes political leaders in Novorossiysk want to build relations with the South West region and UK, and post-Brexit – is more important than ever.
Highlights of the visit included signing a memorandum of understanding between the Devon and Plymouth Chamber of Commerce and Novorossiysk Chamber of Commerce. Meeting the Mayor of the city, appearing on Russia TV, and visiting some of the symbolic links between Plymouth and Novorossiysk including a tree that was planted by a previous group of South West business leaders in the late 1960's.
Plymouth's twinning link with Novorossiysk was first created in 1956, and formally recognised in 1990.
I wish to thank the President of the Novorossiysk Chamber of Commerce Igor Zharinov and his team for hosting and looking after our South West delegation. They organised networking events, visit to a football match, and a guided tour of Novorossiysk.
I will especially remember the dinner of traditional Russian food, and the unforgettable wine tasting evening at a local vineyard. But especially the visit to the 'Malaya Zemlya Memorial' honouring the resistance of its citizens who fought and died in the Second World War where 97% of the city was destroyed by Nazi invaders.
Many friendships and business connections were made and the sun stayed out on the visit.
I very much look forward to keeping in contact and building on the business links made on our recent trade mission to Russia that was supported by South West firms including; Clever Student Lets, New Wave Marine, Dorcas Media, Owen Barry, Tors Vodka, Suzanne Sparrow English Language School, City College Plymouth, and supported by the Devon & Plymouth Chamber of Commerce.
Special thanks go to Linda Middleton-Jones of International Trade Matters who led the mission – and done a fantastic PR job representing the South West region.  But also to my colleagues the Business Editor of the Plymouth Herald William Telford, Ian Fleming, and John Smith.