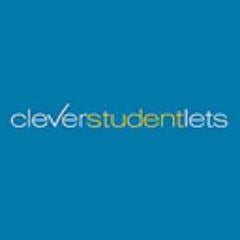 MULTI-MILLION STUDENT BLOCKS OPENING IN SEPTEMBER
Plymouth's £5m double student block development opens in September
By WILLIAM TELFORD Business Editor@WTelfordHerald
A £5MILLION double student flat investments in Plymouth city centre is set to be completed by next month.
The Royal building, at St Andrew's Cross, is due to be ready this month after undergoing a huge revamp.
The former insurance business headquarters, built between 1949 and 1953, is having its upper floors transformed into 75 student flats in a £2million scheme.
Commercial tenants, such as Buffet City, will operate on the ground floor.
Across the road, Tamar House is also nearing completion, although it is now having an extra, fourth, floor added on to the top of the building due to "high demand".
The £3million investment, with the same British investment company, will see it retain ground floor commercial tenants, such as the main city centre post office.
The upper floors of the building, which used to be open plan offices, had lain empty for at least three years, before its transformation into high-spec student accommodation.
It will contain about 130 studio apartments: self-contained rooms containing kitchen and en-suite facilities.
But, even though work will continue, some floors are ready and will welcome students when both it and the Royal "go live" on September 1.
"Hopefully the scaffolding will be down by then, but security is paramount, so it may be on for longer because of the addition of a fourth floor," said James Deacon, sales manager at Clever Student Lets.
The flats will be managed by Clever Student Lets, which is already looking after about 700 student rooms in Plymouth.
Mr Deacon said: "We already have some floors ready in both Tamar and Royal with students living in there.
"That's a delegation of 66 Chinese students studying at City College Plymouth. They have arrived early to do an English language course prior to starting in September."
In June Clever Student Lets won two trophies at the national Lettings Agency of the Year Awards in London.
The North Hill-headquartered company picked up a bronze award for innovation and silver in the best student lettings category at the Lancaster Hotel, just off Bayswater Road.
It has now followed this by achieving accreditation with Unipol, a national body which sets professional standards for student accommodation.
Mr Deacon said the Royal and Tamar House buildings are likely join four other Plymouth student accommodation blocks in receiving plaudits.
"It's an accreditation based not on a physical property, but on the services and innovation, the forward thinking of the company," he said.
"The Royal and Tamar buildings are likely to be accredited but need to have students living in them first.
"But we have built them to the code, with the highest standards."
Mr Deacon said Clever Student Lets has also strengthened its relationships with agents in China, and set up a Chinese-hosted website.
It is agents in the Far East that arrange for Chinese students to study in UK cities such as Plymouth.
Clever Student Lets worked with UK Trade and Investment on the project.
"We've had agents say they were sending students to London, but that quality, pricing and service is a better option here," Mr Deacon said. "And they have been impressed with Plymouth University, Plymouth College of Art, City College Plymouth and the University of St Mark and St John."
Read more: http://www.plymouthherald.co.uk/Plymouth-s-pound-5m-double-student-block/story-27544754-detail/story.html#ixzz3iF9HWOLQ
(Publicity generated by Dorcas Media)