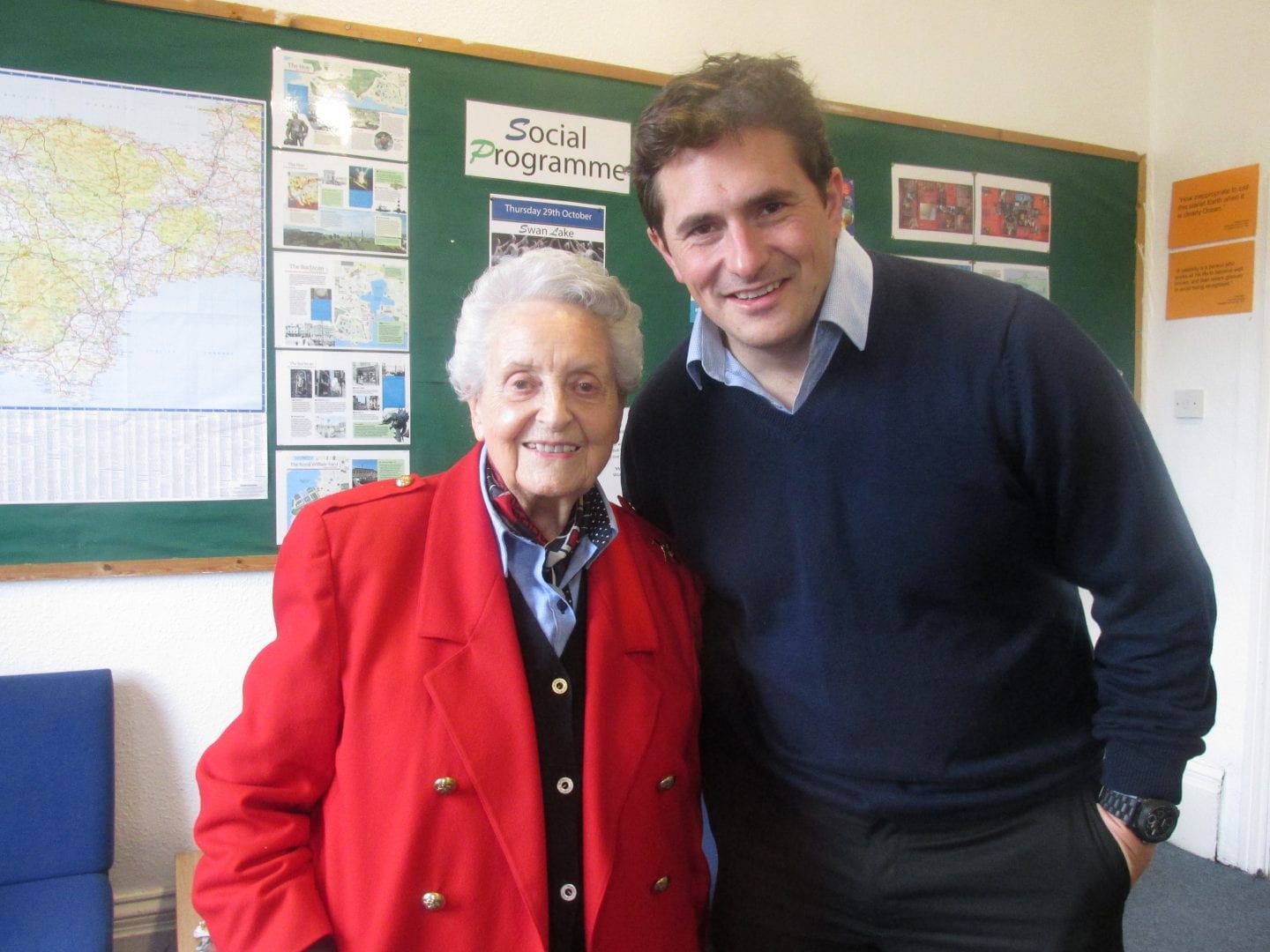 MP VISITS SUCCESSFUL ENGLISH LANGUAGE SCHOOL
MP VISITS SUCCESSFUL ENGLISH LANGUAGE SCHOOL
Dr Suzanne Sparrow and Johnny Mercer MP
JOHNNY MERCER, the Conservative MP for Moor View, visited one of Plymouth's oldest English language specialists, at the Suzanne Sparrow School, based in North Road East.
Mr Mercer was invited to the school by 91-year-old Dr Suzanne Sparrow, to meet the team and students, and for the city politician to learn more about the English language sector, which is Plymouth's biggest invisible export market.
The Suzanne Sparrow Language School is campaigning with other educational providers across the region for the British government to take students out of immigration figures, and cut red tape that is crippling a £2 billion a year business sector, and a vital contribution to the British economy, says Dr Sparrow.
Dr Sparrow, the school principal, said: "The English language sector in the South West is worth over £270 million per year and growing."
"We invited Mr Mercer to the school so we can update him on immigration policies that is hurting students that just want to learn in Plymouth."
But also talk about the enormous red tape that language schools have to deal with, and much of it unnecessary coming from London and Brussels that is hurting our sector."
Mr Mercer, said: "I'm very pleased to visit one of the city's oldest English language schools, and hear at first hand what some of the issues are."
"Our English language sector is promoting Plymouth across the globe and a vital source of foreign earnings for the city."
"I enjoyed hearing how positive the students felt being educated and studying here, and I have noted the concerns about red tape and the issues of students and immigration figures."
The Suzanne Sparrow School was set up in 1978 and works with agents, and educational providers across the world.