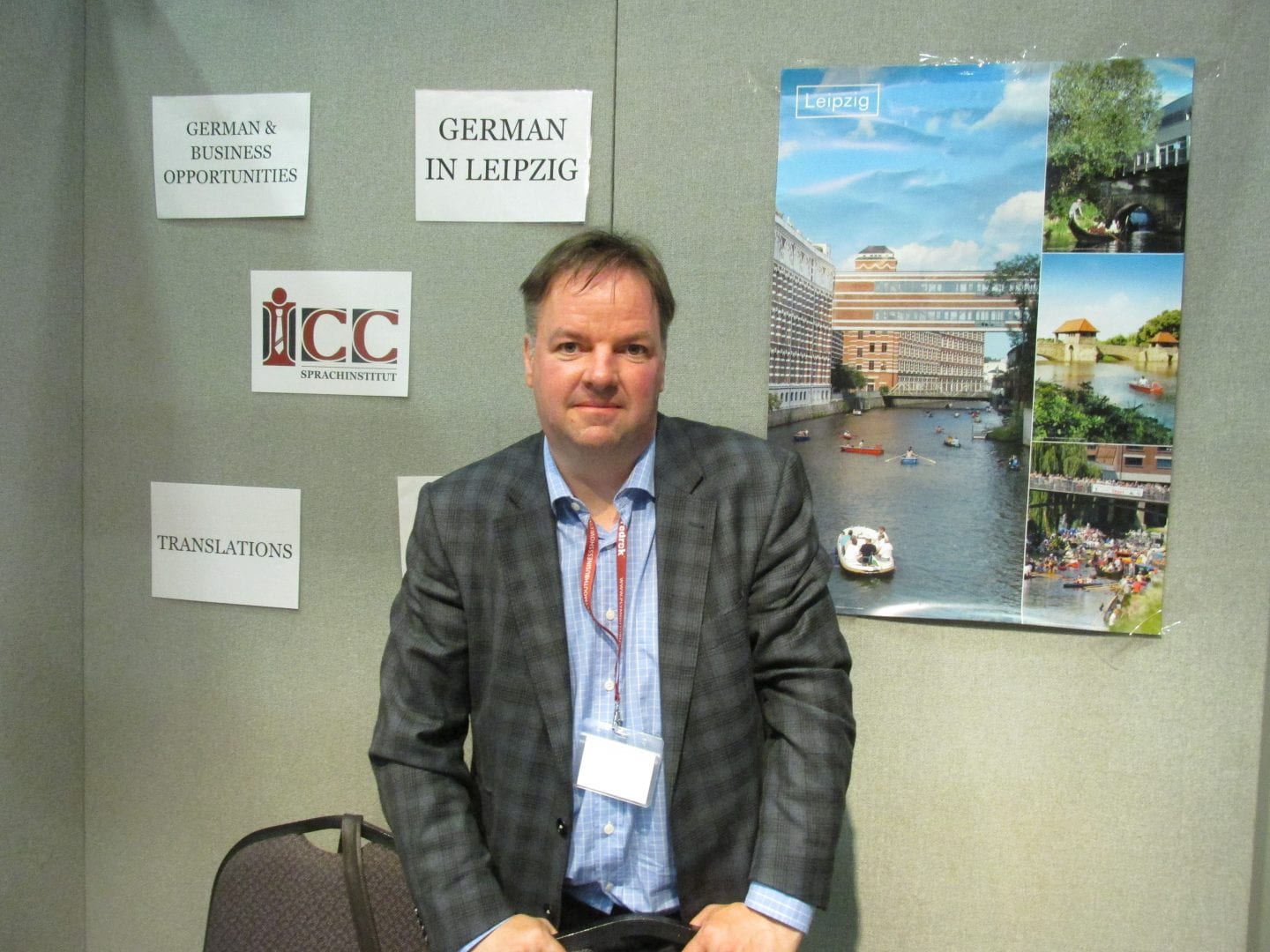 MORE GERMAN BUSINESSES SET TO VISIT PLYMOUTH
More German businesses set to visit Plymouth
By WILLIAM TELFORD, Business Editor, Herald
PLYMOUTH is set for a string of visits from German businesses over the coming year – due to its increasing links with the city of Leipzig.
A three-day visit by Dr Jorg Wellner, head of a security technology firm, and James Parsons, English-born director of language business ICC Sprachinstitut, was the second from Leipzig this year.
Mr Parsons was in Plymouth to finalise details of a 650,000-euro deal between his company and Plymouth's Tellus Education Group, which resulted when he was part of a delegation to the Plymouth Business Show back in June.
But Mr Parsons, a key figure in Leipzig's business scene, was also keen to highlight the possibility of further visits from east Germany.
"We are looking to bring over more SMEs from Leipzig, using Plymouth as a springboard," he said. "We want to strengthen ties between the UK and its biggest trading partner: Germany."
Mr Parsons said the time is right for such collaboration, with the UK economy growing.
After meeting Dr Wellner at Leipzig's trade fair he presented him with the idea of a move into the UK market.
"I presented the idea of Plymouth to him," he said. "It doesn't matter where you go first, but if you can offer connections, like to Plymouth and Devon Chamber of Commerce, you can put together a decent programme."
Mr Parsons said he is now hoping to introduce a German firm called Provedo, which provides software for assisted living, to Plymouth companies including Clever Student Lets.
"We are looking at (CSL boss) Henry Hutchins going to Leipzig in January with a return visit in the spring," he said.
Another Leipzig firm is hoping to make connections with a large, Plymouth-based retail chain.
And a German film company called Commlab, with makes nationally screened commercials and trailers, is keen too.
"They are looking to partner with UK- and Plymouth-based agencies with the same philosophy," he said. "The idea is they can do work in Germany and the UK."
And Mr Parsons said there are moves to bring the Marketing Club of Leipzig to Plymouth next September.
"Plymouth has always been outward looking across the globe, and I'm determined we develop our international trading links, especially with more visits by German firms planned for 2016."
Read more: http://www.plymouthherald.co.uk/German-businesses-set-visit-Plymouth/story-28149658-detail/story.html#ixzz3r80snDnI
James Parsons
Adam Liardet and Dr Jorg Wellner