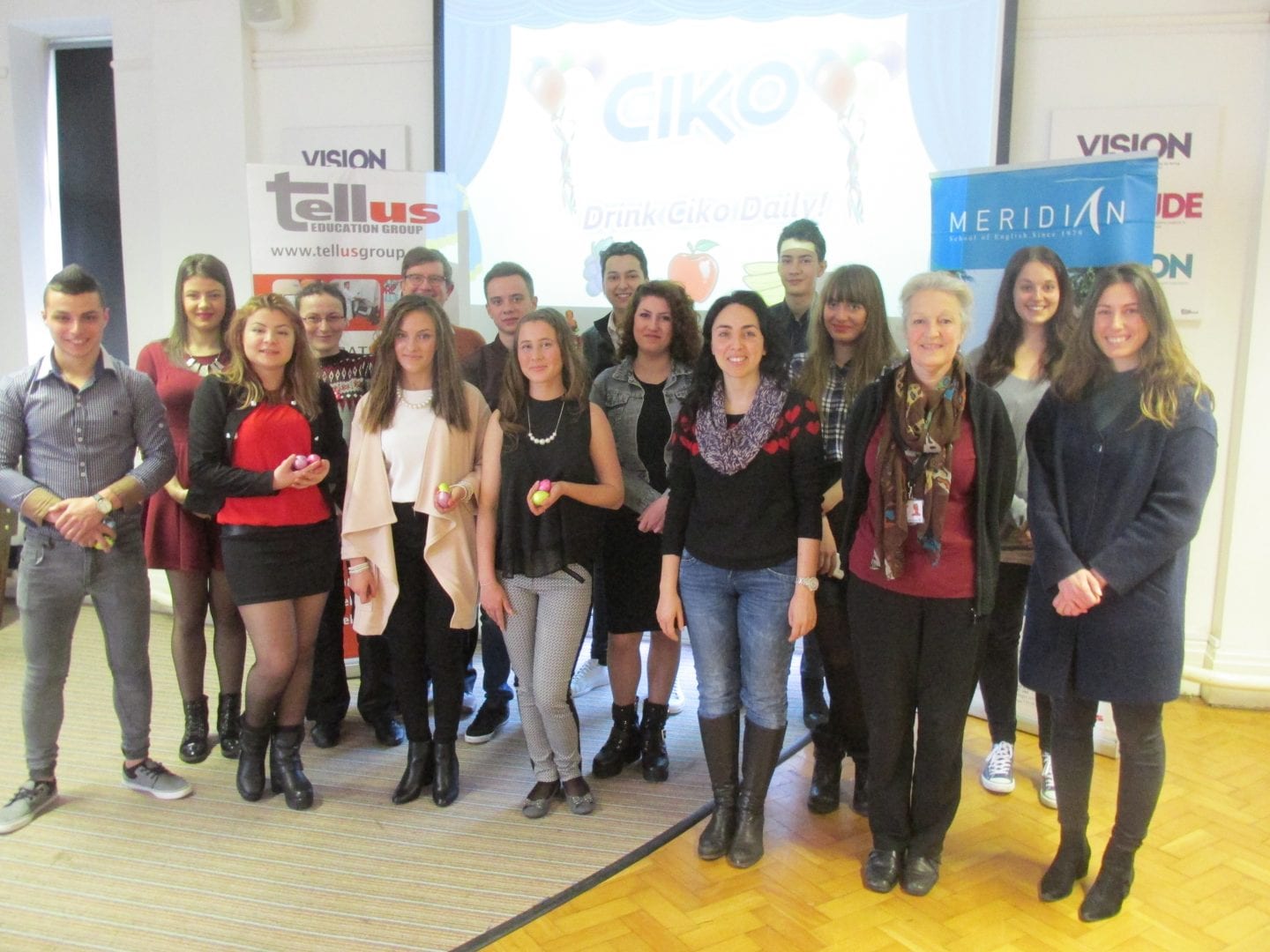 MARKETING PITCH, ROMANIAN STYLE
A group of budding Romanian students looking for a career in sales and marketing – pitched their brand ideas to Plymouth based PR agency Dorcas Media to see if they had the 'wow media factor?'
The group of 12 students is on a three-week EU funded Erasmus+ programme looking at marketing activities, at Mutley Plained based Tellus Education Group.
Sarah Willows, English teacher at Tellus, said: "The group are in Plymouth to improve their English language skills, but the programme is also about marketing and looking at research, ideas, branding, content marketing, meeting and knowing your audience, soft PR awareness, and especially team working."
"The students were split into three groups and came up with three branding ideas to pitch to the marketing team at Tellus Education Group and PR agency Dorcas Media."
The three groups spent two-hours under the PR and marketing spotlight pitching their ideas from breakfast cereals to soft drinks, and was accompanied by homemade videos of the products and featured the students themselves, said Kevin Kelway of Dorcas Media.
Mr Kelway said: "The students were judged on originality, creativity, presentation skills, team effort, market research, branding and PR opportunities."
16-year-old Gabriela Jurubita, from the city of Oltenita, in Romania, said: "I have really enjoyed the marketing activities and English courses in Plymouth, and especially the group activities working on branding presentations. It was great looking around the local shops for branding ideas, meeting and talking to people that improved my English. But also conducting research and surveys, and I've never done a sales pitch before – and it was very exciting."
Dimitrie Cristache, 17-years of age, said: "Marketing and PR is a global commodity and English is a must if you want to succeed in the international market place. I'm looking for a career in sales and marketing and my time in Plymouth has really boosted my self-confidence skills."
Mr Kelway, added: "All three pitches demonstrated something new in story telling, video making and originality, presentation delivery, and especially team working and they were all winners."
Tellus Education Group has been successfully providing educational services since 2003, and through its Meridian School of English since 1979 in Plymouth and Portsmouth.
Romanian students, teachers and marketing team at Tellus College