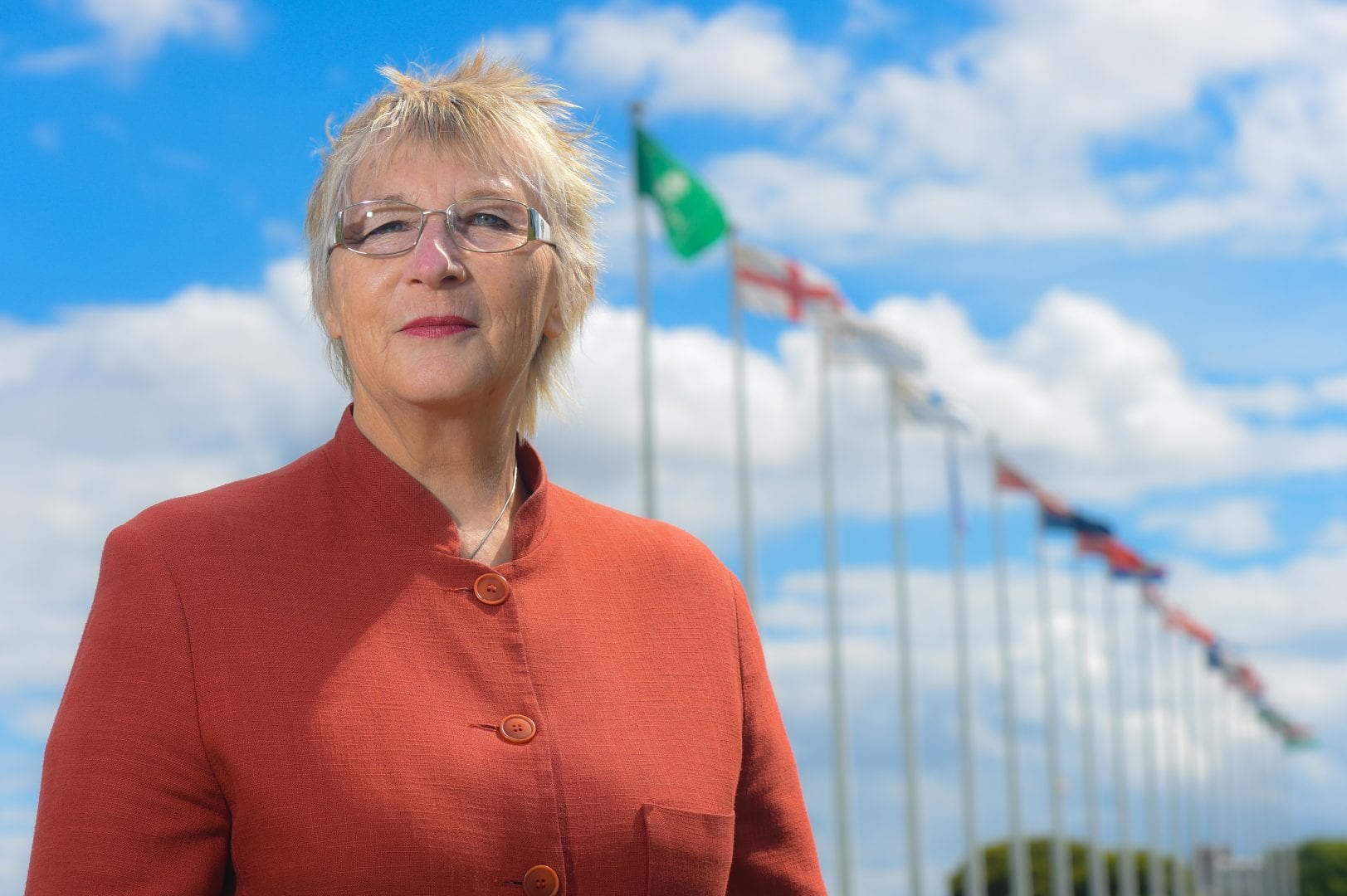 LORD GREEN TALKING AT SOUTH WEST GLOBAL SUMMIT
A MAJOR global conference is being held in Plymouth early next month by the (IOE) Institute of Export in partnership with the Institute for Social Policy, and Enterprise Research (iSPER), at Plymouth University on the 6th July.
The all-day event is aimed at Plymouth and South West businesses who are interested in exporting or, already working in international markets, and will examine the issues and opportunities in accessing new and EU markets, said Linda Middleton-Jones, SW regional director of membership of the IOE.
Miss Middleton-Jones, said: "In an ever-changing business and political environment, the IOE is continuing to drive its remit to raise the skills of those involved in international trade, by engaging with business and the government – to explore and enhance international options that are available to South West businesses."
"We are delighted to announce that the keynote speaker will be the Institute's new president, Lord Green of Hurstpierpoint. He will be joined by some of the leading authorities on export markets from a mix of industry and academia, who will bring together a wealth of thought leadership on Brexit."
Other heavyweight speakers attending includes; Alastair Ross, director at Codexx, who will focus on 'Innovating product and service value for global markets'.
Stephen Dilley, partner at Bond Dickinson; Iman El Sherif, secretary general of the Egyptian-British Chamber of Commerce, and Tim Jones of Devon & Cornwall Business Council.
Also on the platform will be Siddharth Mukne, regional head at UK India Business Council; John Worthington CEO at IBT Online; and Miles Carden, Aerohub Cornwall.
From the University of Plymouth, speakers will include Professor Judith Petts, Vice Chancellor; Dr Andrea Walmsley who will speak on 'Enterprise Education and Regional Support after Brexit'; Janakan Sothinathan speaking on the 'effect of internationalisation on the innovation of SMEs in emerging markets'; and Dr Lise Hunter, 'UK Enabling Trade index and impact after Brexit'.
IOE&IT director general, Lesley Batchelor OBE, will give closing remarks before the Summit continues with a drinks reception and networking event from 5.00pm, kindly sponsored by South Western Distillery and featuring their award-winning Tarquin's Gin.
Lord Green, President of the (IoE)
About the Institute of Export & International Trade
The Institute of Export & International Trade (IOE&IT) was established in 1935 and is incorporated as a registered charity under the patronage of HRH The Duke of Kent. The Institute's mission is to enhance the export performance of the United Kingdom by setting and raising professional standards in international trade management and export practice. This is achieved principally by the provision of education and training programmes.
Dedicated to professionalism and recognising the challenging and often complex trading conditions in international markets, the Institute is committed to the belief that real competitive advantage lies in competence and that commercial power, especially negotiating power, is underpinned by a sound basis of knowledge.
The IOE&IT is the only professional body in the UK offering recognised, formal qualifications in International Trade. As an awarding body with the QCF the IOE&IT is registered to make and grant qualifications. This includes modern apprenticeships, foundation degrees and all six levels of the National Vocational Qualifications (NVQs).