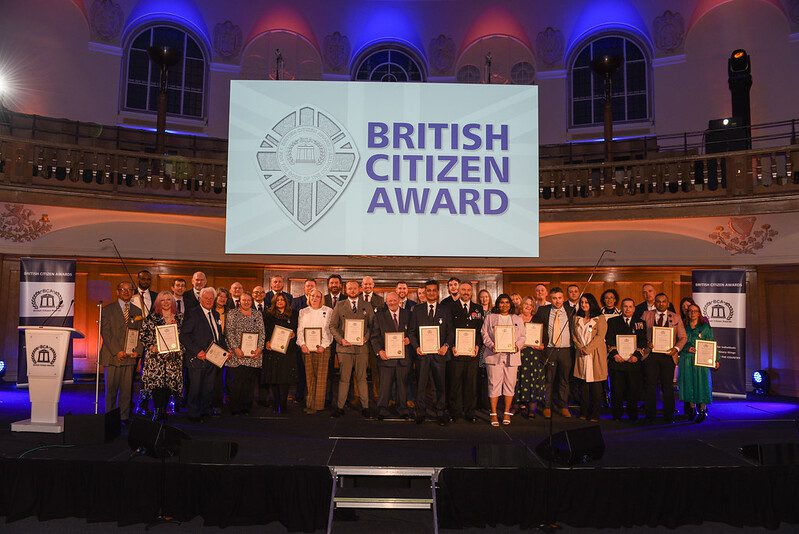 KEVIN HONOURED TO RECEIVE BCA MEDAL
THE BRITISH CITIZEN AWARD HONOURS 29 OF THE NATION'S MOST OUTSTANDING INDIVIDUALS
Media release by the BCA
On Thursday 26th January at the Palace of Westminster 29 individuals from around the UK were awarded the prestigious British Citizen Award for their exceptional endeavours which have positively impacted communities up and down the country.
The British Citizen Award in partnership with One Stop, is now in its ninth year and recognises an elite group of exceptional individuals in January and July each year. The January 2023 cohort of medalists have collectively been responsible for over £7.25m in fundraising, have impacted over 272,000 individuals, and have been committed to their chosen causes for over 395 years.
Each person selected to receive the BCA Medal of Honour as a legacy for their achievements, richly deserves the right to use the letters BCA after their name in perpetual recognition of the nation's gratitude.
Among the 29 honoured was Kevin Kelway from Plymouth Devon, who received the BCA for Services to the Community.
Kevin was presented with his Medal of Honour by Jo Delbridge, Corporate Reputation Director & Director of PR from long-term Sponsors, Specsavers and TV presenter and Patron of the BCA, Nick Knowles, who hosted the event.
Kevin is passionate about community, volunteering and devoting his time working with local projects for the benefit of the local communities. He is a Trustee for a Plymouth homeless shelter, School Governor, and supports local businesses in the area – especially during the two COVID-19 lockdowns – by helping them survive some of the worst trading conditions in a generation.
Plymouth's iconic Tinside Lido was close to demolition in the late 1990's, together with Drake's Reservoir, the city's first running freshwater leat in the early 2000's. Kevin set up the Tinside Action Group to save the heritage sites, with two listing applications, and led the PR call to arms campaigns to restore them. Kevin inspired one of Plymouth's largest petitions with over 75,000 signatures for the art-deco Lido which was presented to her late Majesty the Queen at Buckingham Palace in 1999. The site re-opened in 2003 after a £3.4 million restoration. 
Kevin helped foster community and trading links with Gibraltar, Germany, and Eastern Europe. Kevin volunteers with the homeless and supports the Armed Forces, veterans and their communities.
Kevin is a passionate LGBTQ+ Business Ambassador and champion of diversity in business and in our communities.
Immediately following the formal presentations, the medalists and their families boarded an open top bus for the Lap of Honour Tour courtesy of Big Bus London.
After taking in some of the iconic sights of the capital they disembarked at Church House in Westminster for a Certificate of Honour presentation. The certificates, presented by representatives from One Stop, Specsavers, Places for People, P&G, completed the official BCA proceedings.
Each of the organisations associated with the BCA reflects the community spirit and care for the community that the medalists are recognised for.