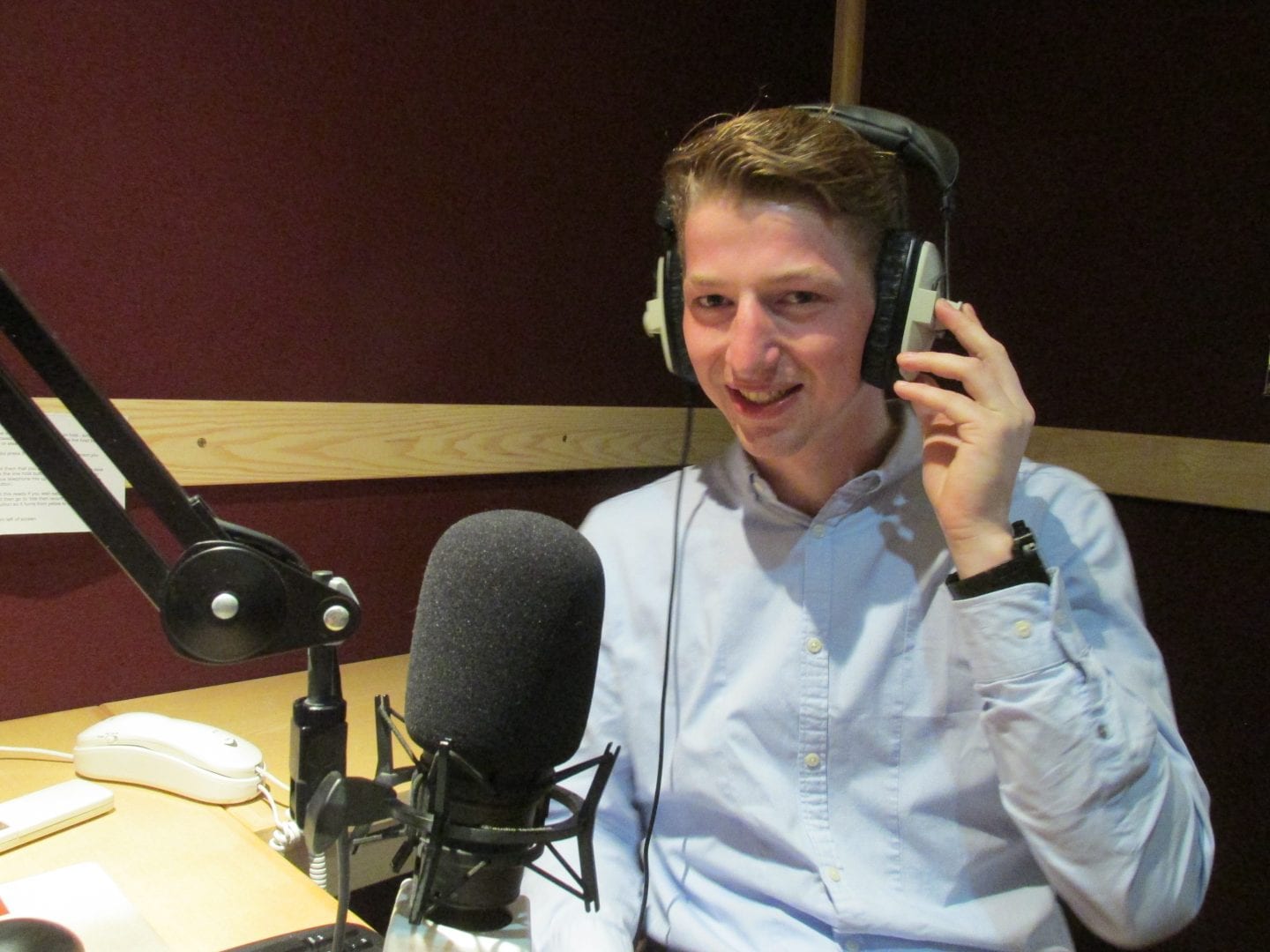 JOHANN BURSTING HIS COMFORT ZONE
BURSTING A COMFORT ZONE BUBBLE
GERMAN apprentice student 20-year-old Johann Rottmann who lives on a 60-hectare dairy farm on the border near the Netherlands with his parents – is on a four week English Language course with the Tellus Education Group.
Mr Rottmann, said: "I wanted to improve my English language skills and interested in a career in journalism and PR, and pleased to be on a work placement opportunity with Dorcas Media."
"It's great being off the farm, and out of my comfort zone and bursting my rural bubble, and seeing how things work in Plymouth and the difference of cultures in the UK."
"I lost some of my dearest friends recently in a road accident, and it changed my perception of life, which seems a very long time when you're young and energetic, but not really."
"I'm looking to experience and pack lots of things in, and hungry to learn about the British and German media and how it works."
"My first trip abroad was to Brazil that gave me an amazing insight into the South American culture and I really appreciated its openness and hospitality, and finding the same in Plymouth."
"I've arrived in the UK and in the middle of a General Election campaign, and participated in the European Youth Parliament that showed me the importance of political debate. But more importantly, why young people should be involved in the political processes, and influence decision makers about the youth agenda across the EU."
Mr Rottmann says he is a keen landscape photographer, and enjoys football, music and films.
Kevin Kelway, director of Dorcas Media, said: "In the last few weeks I've had the pleasure in working with Mallory Bouvier from Paris, and now Johann Rottmann from Germany, and the learning experiences are definitely a two-way street – and benefitting not only the students but adding value to my business too."
Tellus Education Group has been successfully providing quality educational services since 2003, and through its Meridian School of English since 1979.
Johann Rottmann visiting Radio Plymouth's newsroom