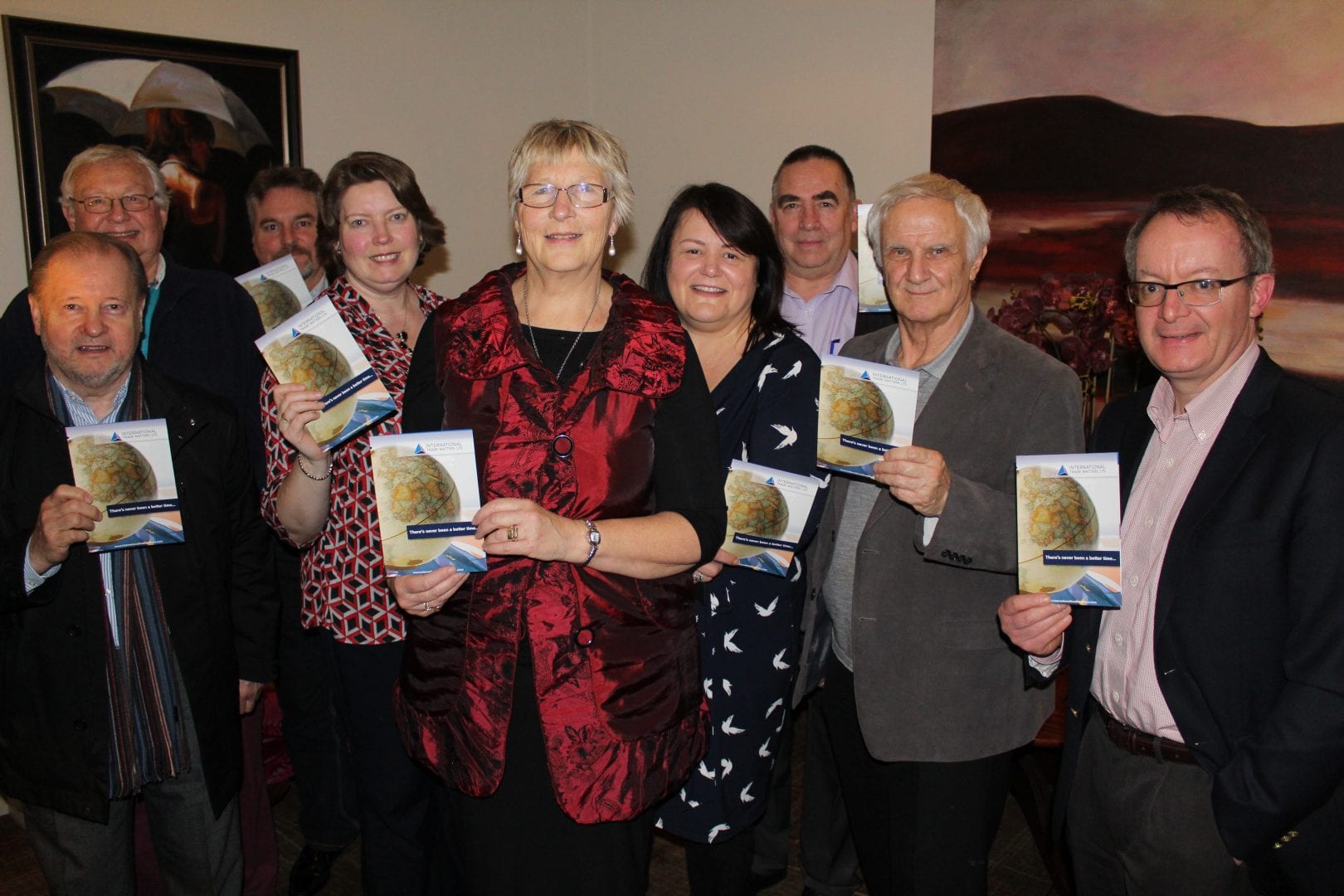 INTERNATIONAL TRADE MATTERS: CELEBRATING FIRST SUCCESSFUL YEAR
Picture left to right: Gary Baylis, Tony Parry, Phil Broek, Frances Fawcett, Linda Middleton-Jones, Fran Carey, Mike Court, Chris Marrow, and Jeremy Burgess
INTERNATIONAL TRADE MATTERS: CELEBRATING FIRST SUCCESSFUL YEAR
GLOBAL experts at International Trade Matters (ITM) are celebrating its first year in business. The organisation offers advice and support to South West and UK companies engaged in, or interested in exporting overseas, said managing director Linda Middleton-Jones.
Miss Jones, said: "The team at International Trade Matters are very pleased to celebrate our first successful year – helping ambitious companies across the South West achieve global growth plans."
"We are an independent company offering advice and support to local companies interested at exporting opportunities into new markets, she said.
"Our professional and qualified team will help in developing marketing strategies, trade visits, in-depth knowledge of global trading and documentary requirements, but crucially, unparalleled knowledge of local, regional, and international contacts and networks across the world," added Miss Jones.
Miss Linda Middleton Jones is also a director at the Devon Chamber of Commerce, and regional director of the Institute Of Export and International Trade's (IoE).
Anyone looking for more info can contact the (ITM) team on its web portal: www.internationaltradematters.com