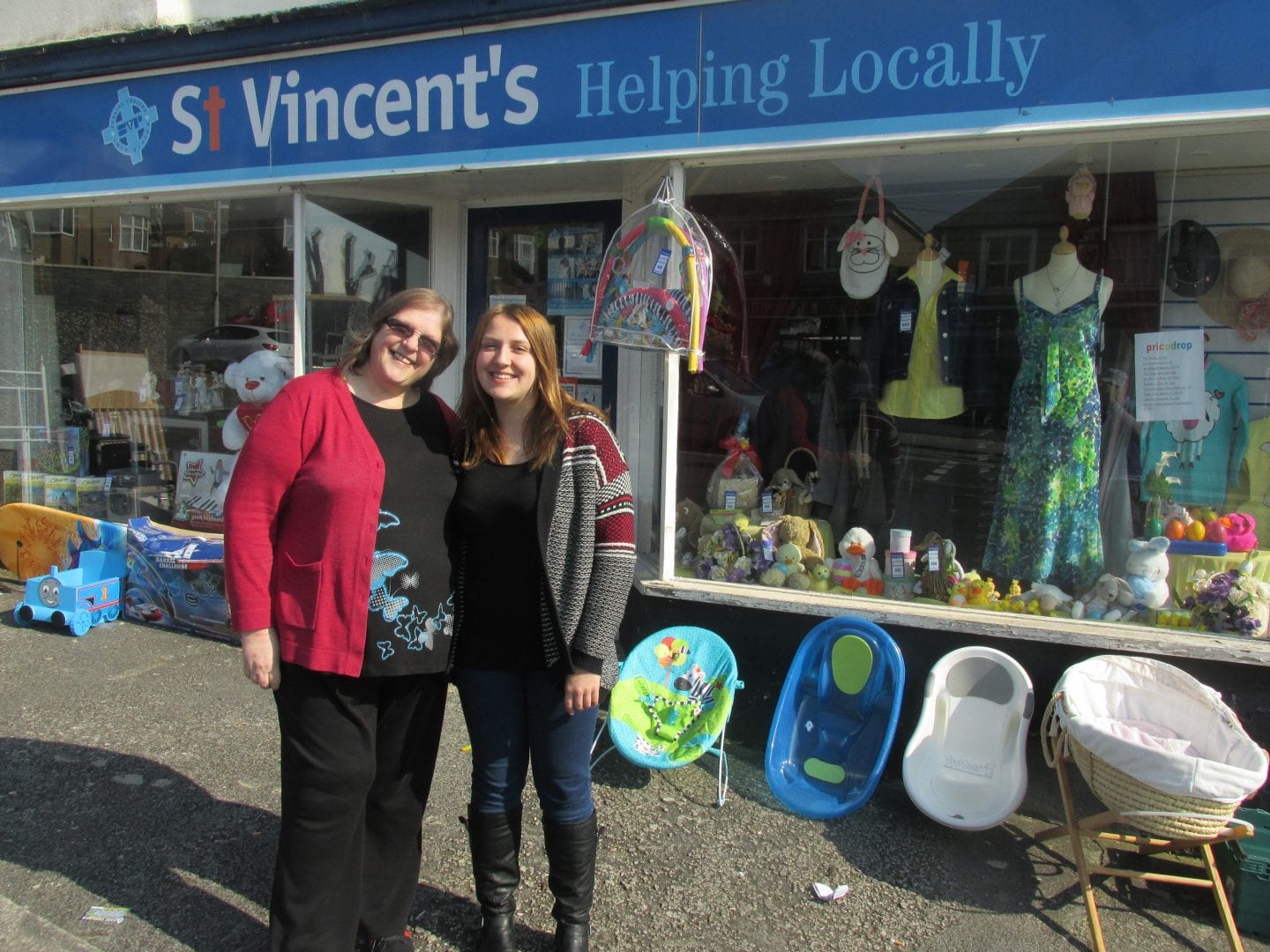 INTERNATIONAL STUDENTS SUPPORT CITY CHARITY
Picture: Ethne Basson and Tellus College student Florine Debeurme
A CHARITY SHOP run by the Catholic Church in Plymouth has been hosting Tellus College students for the last two years.
So far the St Vincent de Paul charity shop in St Budeaux has hosted 10 interns under the EU's 14.7 billion-euro Erasmus+ programme.
The St Vincent de Paul is part of a global network of charity stores run by the Catholic Church – and works in deprived local communities supporting people most in need.
Manager Ethne Basson has been running the St Budeaux branch for the last 11 years, and says the local charity shop is at the heart of the St Budeaux community.
Miss Basson, said: "Our shop is run by 12 volunteers and the contributions made by international students from Tellus College – makes a real difference in helping to keep our charity shop open, and delivering support to local people that most need our services."
"Our interns from Tellus College are a valuable part of our team of volunteers, and supporting people in one of the city's most deprived wards."
17-year-old French student Florine Debeurme has been on work placement at the charity shop for 4-weeks and says she was very sad in leaving.
Miss Debeurme, said: "I really enjoyed my time working in Plymouth, and I gained some valuable work experience in all areas of retail including, display, pricing, recycling, and most of all inter-acting with local people and developing my confidence in speaking English."
Tellus Education Group has been successfully providing quality educational services in Plymouth and Portsmouth since 2003, and through the Meridian School of English since 1979.