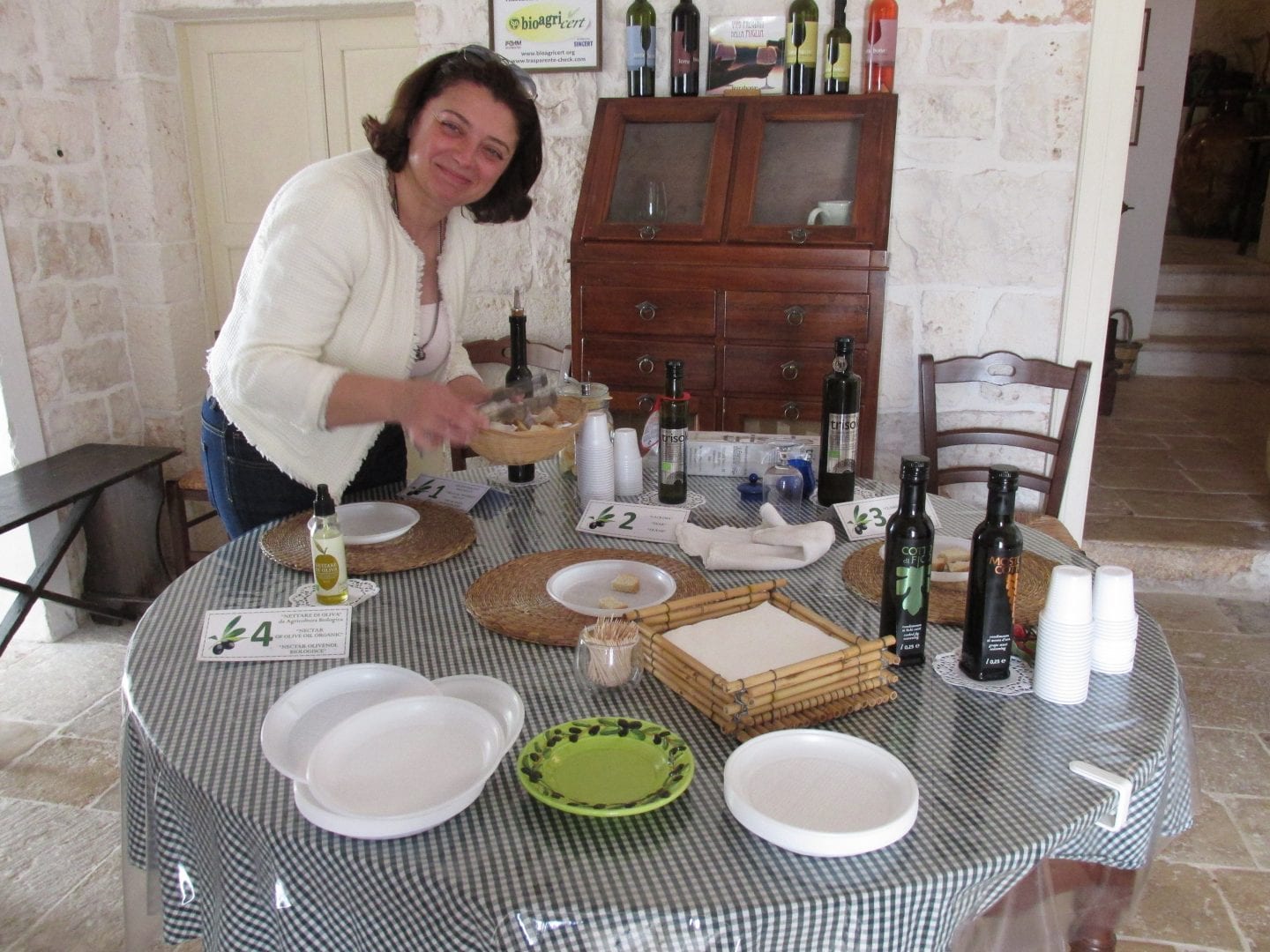 IL FRANTOLIO GROWING ON THE WORLD STAGE
IL FRANTOLIO GROWING ON THE WORLD STAGE
A FAMILY business that exports (only) extra virgin olive oils across the globe and uses the ancient Lacrima grape in its products, and grown in a handful of Italian estates, is celebrating over 80-years in business.
IL Frantolio is based in Puglia, Southern Italy, and is making a name for itself on the world stage, at producing high quality extra virgin oils with a very delicate taste, slightly fruity, and obtained by imported machinery from Sweden – that mechanically grinds the olives without the stones.
Il Frantolio produces 14 varieties of extra virgin oils and exports in markets around the world – including specialised beauty products using its famous olive oils.
The family business has been running for four generations, and uses the latest technology in producing its extra virgin olive oils, and getting the best out of its 39 hectares of olive groves.
Angelita Amati, who runs the marketing activities of the Italian business, said: "We have some of the finest extra virgin olive oils in Italy and deliver our oils across the world, and especially to the UK market."
"Our 39 hectares of olives are used in skin, soap, and beauty products and very popular in Italy and a growing market overseas."
IL Frantolio employs 40 staff and our family business is celebrating over 80-years producing some of Italy's finest extra virgin olive oils, she said.
Lacrima is an ancient and local grape that is rarely found outside of Italy, and the wine is produced on a handful of Italian estates in the South. The grape's name is derived from its tear-like shape, with its thin skin that allows tear-like drops of juice to drip from the grape and gives IL Frantolio its unique product ranges.
Anyone looking for more information can contact: http://www.ilfrantolio.it/

Marketing Manager, Angelita Amati preparing an olive oil tasting session at the IL Frantolio visitors centre, in Puglia, Southern Italy
Angelita Amati, Pietro D'Amico, and Vita D'Amico promoting some of the world's finest extra virgin olive oils