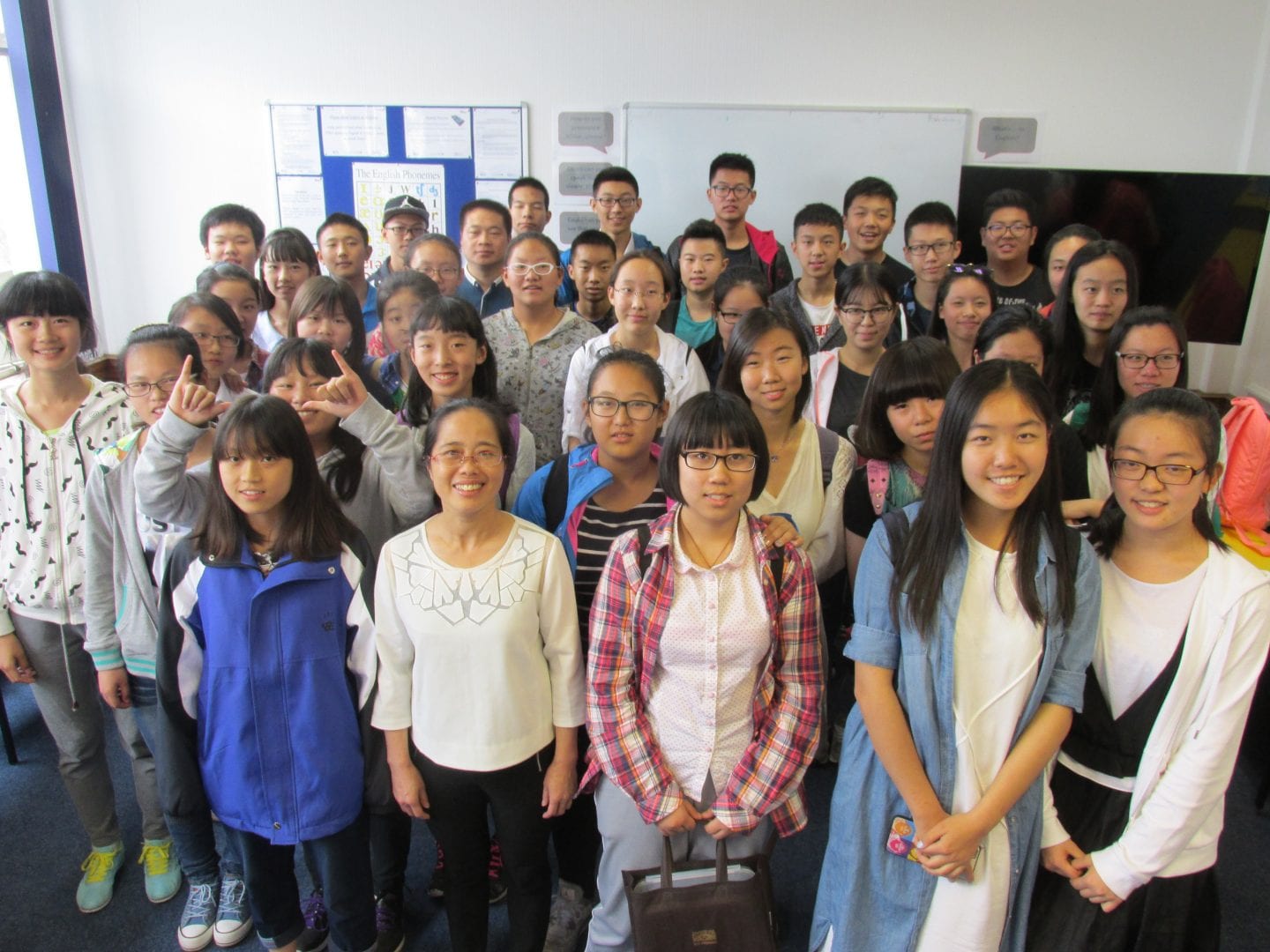 GOING EASY PEASY FUNGLISH AT MERIDIAN
GOING EASY PEASY FUNGLISH AT MERIDIAN
THERE is a triple whammy of birthdays and anniversaries, and a series of events being held at the Portsmouth Guildhall next month, which is celebrating its 125th birthday celebrations.
A number of festivities are being organised by the Portsmouth Cultural Trust including; Royal Marines Beating the Retreat, a Funky Town Family Festival, a Vintage Car Fest, live music showcases, and arts exhibitions.
The Meridian School of English is also celebrating this momentous occasion, and moved into the iconic town hall site three years ago, and recently launched a new set of courses called 'Easy Peasy Funglish' that is project based, and making English language learning more inter-active, says Andy Tyrell.
Andy Tyrrell, director of studies, at Meridian School of English, said: "Its a triple whammy of anniversaries, and especially the launch of our new set of 'Easy Peasy Funglish' courses that are engaging minds and getting students to collectively think and work together on mini projects, and developing their language skills and confidences."
Mr Tyrrell, said: "This is an exciting time being in Portsmouth, and not only celebrating the historic Guildhall, but also our 3rd birthday anniversary too. We are delivering language courses to thousands of overseas students who study in our Guildhall classrooms every year."
The Portsmouth team recently wrote a new set of programmes called 'Easy Peasy Funglish' that is project based and making learning English more fun, inter-active, and with over 40 audios that was recorded by the Meridian team to support the courses."
David Stevens, who teaches English and was the editor and concept designer for 'Easy Peasy Funglish, added: "My Chinese students have given "easy Peasy Funglish' the thumbs up and is now being rolled out across the rest of our Summer Schools and in Plymouth."
Mr Tyrrell, said: "We are very proud to be working out of the Portsmouth Guildhall and looking forward to a month of birthday celebrations in one of Britain's most unique and historic town halls."
Tellus Education Group has been successfully providing educational services since 2003, and through the Meridian School of English since 1979.
Thumbs up for Easy Peasy Funglish from Chineses students
Easy Peasy Funglish courses that are project based
English teacher David Stevens, who edited, and was the concept designer for Easy Peasy Funglish
Meridian students and staff celebrating the organisation's third birthday anniversary at the Portsmouth Guildhall
The iconic Portsmouth Guildhall celebrating its 125th birthday celebrations with a series of cultural and sporting events