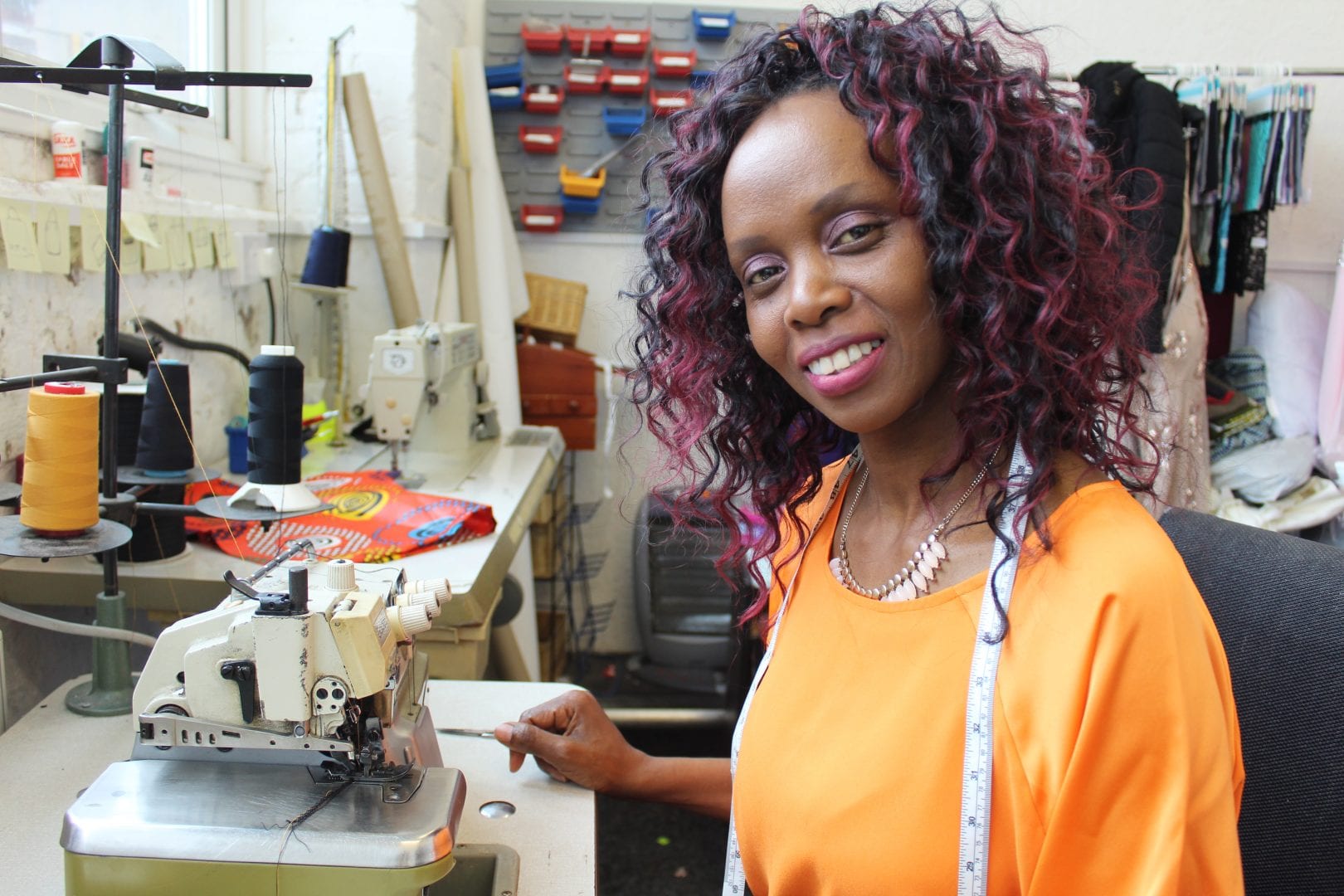 GLAMOUROUS HOMEMADE BEAUTY PRODUCTS
Plymouth based fashion agency Glamour Icons is looking to launch a new range of facial, hand, and beauty products for the UK and overseas markets.
Fashion designer, Patriciah Petrie, said: "We are looking to make an exciting homemade range of products for the hand, facial, and body skincare lotions to sell online in the UK and abroad." Glamour Icons recently moved to a new studio in the centre
of Plymouth, at the Old Barn in North Road West before the Covid-19 lockdown, and celebrating 7 years in business this year.
Glamour Icons has used its time wisely during the COVID-19 lockdown in making Scrubs for the NHS, and Face Masks for local businesses, said Mrs Petrie.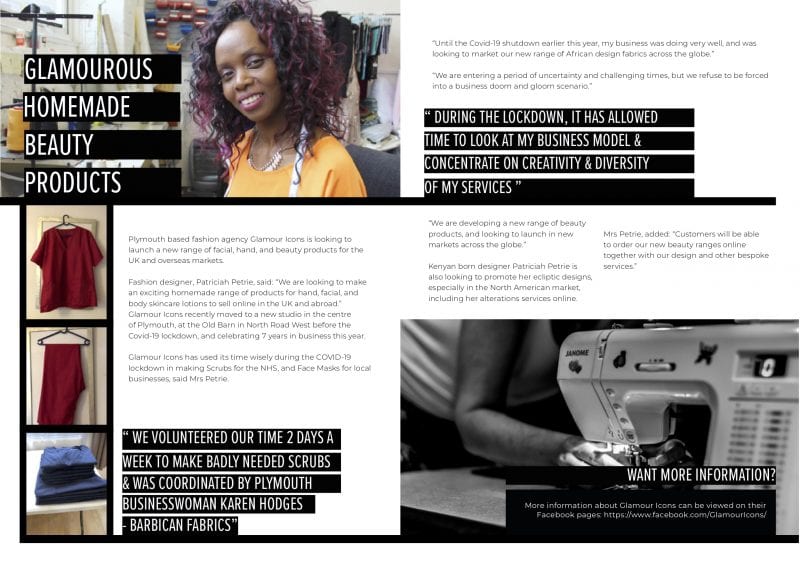 More about this story on our new online magazine 'Global PR Matters'.