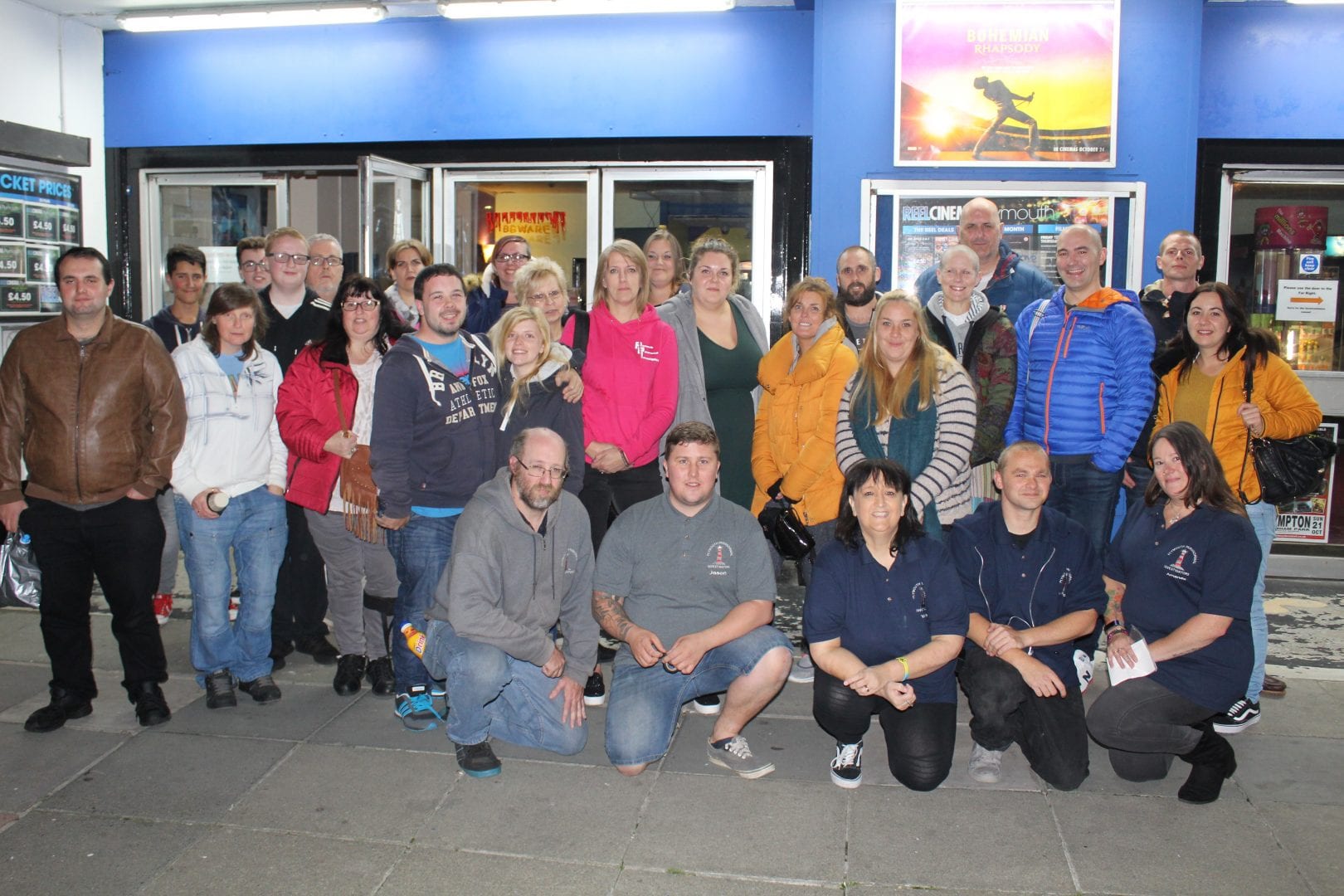 GETTING ACQUAINTED BY THE PARANORMAL AT THE REEL
GHOST watchers at Plymouth Paranormal Investigators (PPI) organised their biggest group of adrenaline junkies yet – at Plymouth's iconic Reel Cinema recently.
Forty-two ghost fanatics spent the night at Plymouth's oldest running cinema that opened in 1938, where they were contacted by a 5-year-old spirit called Bobby, and a woman's presence in an empty changing rooms area of the art deco building.
(PPI) Investigator Amanda Oriana opening the event with Safeguarding Exercises
The large group split into smaller teams to investigate the many corridors, locker rooms, and split auditoriums.
A special investigator, Wenda Parsons, of (PPI), said: "It was our biggest investigation to date and was 5-hours of pure adrenaline rush and was very successful. We will be holding other events at the Reel Cinema and tickets are already sold out," she said.
Technical expert Robert Bryant using a device to connect with spirits on the other side
Old children's toy left in the empty changing rooms at the back of the Reel Cinema
A man's face can be seen in the mirror
Anyone looking for more information can contact the (PPI) on their Facebook pages: https://www.facebook.com/PlymouthPara…