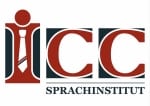 GERMAN DELEGATION TO VISIT PLYMOUTH AS PART OF CITY'S FIRST BUSINESS WEEK
A DELEGATION of business leaders from Leipzig, Germany is set to visit Plymouth as part of the first Plymouth Business Week.
Three representatives from Leipzig, including ICC Sprachinstitut, Inbooma, a tourist services provider, and Invest Region Leipzig GmbH, will be visiting the region as part of Plymouth Business Week to exhibit at Plymouth Business Show on Wednesday 17th June, and meet with Plymouth businesses to forge closer working relationships between the two cities.
James Parsons, Director of ICC Sprachinstitut, of one of Eastern Germany's most successful English Language education providers, said: "The Leipzig delegation are looking forward at developing inward and outward business opportunities with the Plymouth Chamber of Commerce and other city businesses including; Tellus Education Group and Clever Student Lets,  and meeting local political leaders on our visit."
"We are hoping our participation at the Plymouth Business Show is the start of a long term relationship between Plymouth and Leipzig and forging new business links with the South West region."
Lutz Thielemann, Chief Executive of Invest Region Leipzig, said: "Leipzig is the second largest city in Eastern Germany and counts a population of one million people in the whole region. Therefore, it is no surprise that a high number of companies are concentrated here. 70,000 enterprises, preferably SMEs, produce within the local automotive and supplier industry, life sciences, information technology, energy, or machinery equipment branch.
Following the invitation of Peter Hartland, Chief Executive of the Plymouth and Devon Chamber of Commerce & Industry, this year will be our first time at the Plymouth Business Show. We are very excited about the talks at the show and we invite all companies, interested in the Leipzig region, to visit us at the show."
The visit, arranged by Kevin Kelway of Dorcas Media with assistance and support from Plymouth & Devon Chamber of Commerce is anticipated to enable the development of important international relationships between regional businesses and Leipzig, offering a lucrative opportunity to further grow the local economy.
Peter Hartland, Chief Executive of Plymouth and Devon Chamber of Commerce said: "I am delighted to be welcoming this delegation to Plymouth as part of the city's first Business Week celebrations. Encouraging international trade and building positive collaborative relationships is extremely important, if we are to continue to build on the growth momentum that our local economy has seen. I would like to thank Kevin for his work on bringing this opportunity to our attention and enabling the Chamber to assist on creating what we hope will be a hugely beneficial visit for the city and its businesses. The EU remains the most important export market for UK businesses, so we are delighted to help facilitate new contacts with the Leipzig delegation and to show-case Plymouth, for inward investment opportunities"
The group will arrive in Plymouth on the 16th June, and will sample a range of Plymouth business life including exhibiting at Plymouth Business Show on 17th June, visits with local companies Clever Student Lets and Tellus Group along with a tour of Plymouth's Enterprise Zone at South Yard, Plymouth University's Wave Hub and the Plymouth Gin distillery. The group's visit will then be rounded off with a breakfast with local MP's and business officials at Plymouth Science Park ahead of their return journey to Germany.
It is hoped that this will be the first of many visits between the two cities as Plymouth & Devon Chamber continues to work to identify international trade opportunities for the region. Plymouth Business Week takes place from 13th – 20th June, with Plymouth Business Show being the highlight of the event of the week, taking place on Wednesday 17th June from 9.30am – 4pm, at Plymouth Pavilions.
Attendance for the show is free. Find out more at:   www.plymouthbusinessshow.com