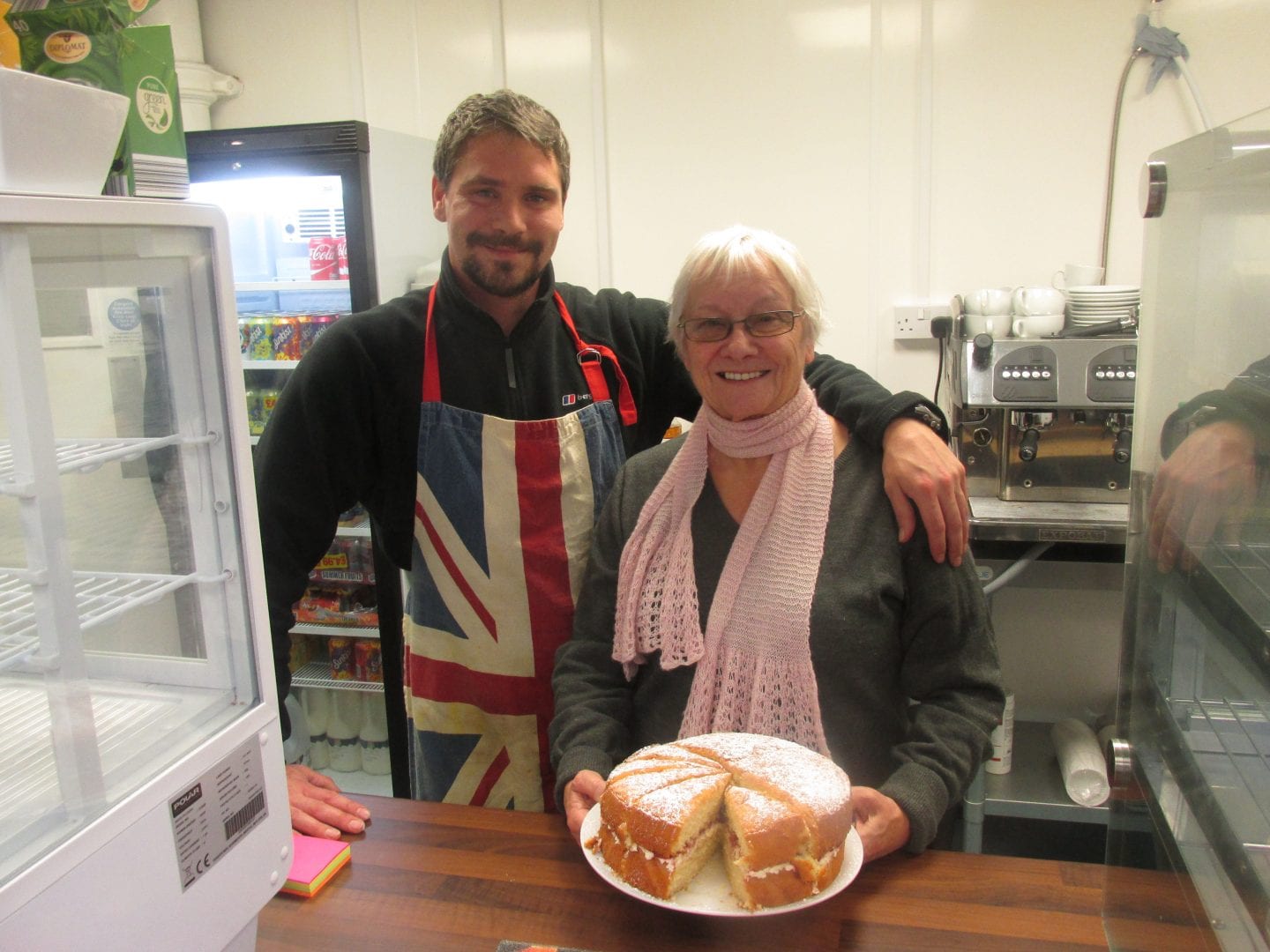 GAINING SOME PLUMB FOOD EXPERIENCE
Mother and son team at Granny Plum's cafe at City Business Park, Benedict and Jan Plumb
CITY entrepreneur Benedict Plumb gave up a career in customer services to set up his own café and mobile food business – because he loves to cook.
Granny Plumb, named after Benedict's 72-year-old Mother Jan Plumb- is helping European learners on work placements in the city, and teaching them all about home-made cooking recipes.
33-year-old, Benedict Plumb, is looking to grow his mobile food vans and offering a wide range of local made produce from pasta, salads, baguettes, home-made cakes, flapjacks and drinks – and all made at its kitchens at Stoke Business Park.
Mr Plumb, said: "We are proud to be giving European and UK students the chance to receive valuable work placement opportunities, and looking forward in developing our relationship with Tellus College going forward."
"We offer tailor-made services, and source most of produce locally, and offer varied menus that is very popular at our café.
Our work placement students learn about customer service skills, food preparation, and our love of food."
Mrs Jan Plumb, said: "Everybody needs to eat at affordable prices and we offer different menus and home-made food at the highest quality."
"We really enjoy having student learners working with us that add real value to our business, but also the students also gain valuable work experience too."
European learners, mostly aged between 19 and 22, are learning under a 14.7billion-euro European Union-funded Erasmus+ programme.
Mr Plumb, added: "We are proud to be working with organisations like Tellus College and looking to grow our business with a fleet of mobile vans and cafes."
Tellus Education Group has been providing educational services since 2003, and through Meridian School of English since 1979.