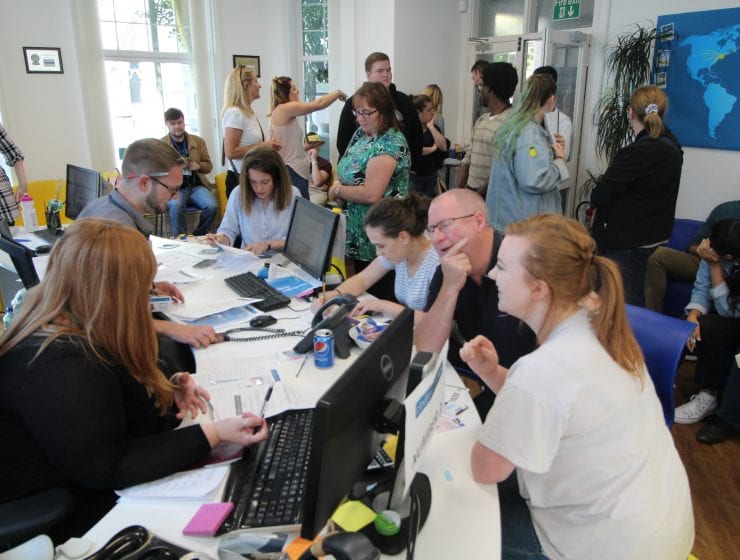 FOREIGN STUDENTS WORTH OVER £1 BILLION TO DEVON ECONOMY
Business leaders and education chiefs are stepping up the pressure for overseas students to be taken out of immigration figures, amid signs that Whitehall maybe forced into a U-turn on the issue.
The South West has been at the forefront of the campaign, and the county's biggest student accommodation provider Clever Student Lets boss, Henry Hutchins, says the policy has been counter-productive for one of the region's top exporting sectors, and the government must end the policy now."
Mr Hutchins, said: "A new report says international students bring over £20.3 billion, or 10 times the cost of hosting them, according to a survey by the Higher Education Policy Institute and Kaplan International Pathways."
Recent research undertaken by Clever Students Lets, University of Plymouth, and Santander Bank revealed the student economy is worth over £305 million to Plymouth alone, he said.
New research by London Economics provides a detailed analysis of the costs and benefits to the UK economy of welcoming approximately 231,000 new international students each year.
The report found that the total benefits – including tuition fees, other spending and economic knock-on effects – of international students amount to £22.6 billion, of which £5.1 billion is generated by EU students, and £17.5 billion is generated by non-EU students."
Chairman of the Suzanne Sparrow Language School, and Plymouth's oldest English Language provider, Dr Suzanne Sparrow, said: "International students make a huge contribution to the Plymouth and South West economy, and is worth well over £1 billion annually in Devon alone, and creates thousands of jobs," said Dr Sparrow.
The chief executive of Devon Chamber of Commerce, George Cowcher, said: "Removing international students from net migration figures is an important step in ensuring the South West and UK economy – looks like a welcoming option for students from across the globe."
Clever Student Lets in association with the University of Plymouth and Santander Bank is undertaking a new report looking at the city's successful student economy sector, and what more can be done to entice more students to study in the city and region, said Mr Hutchins.
Higher education bosses say many university courses and language schools would close without foreign entrants filling places and providing valuable income to the South West economy.