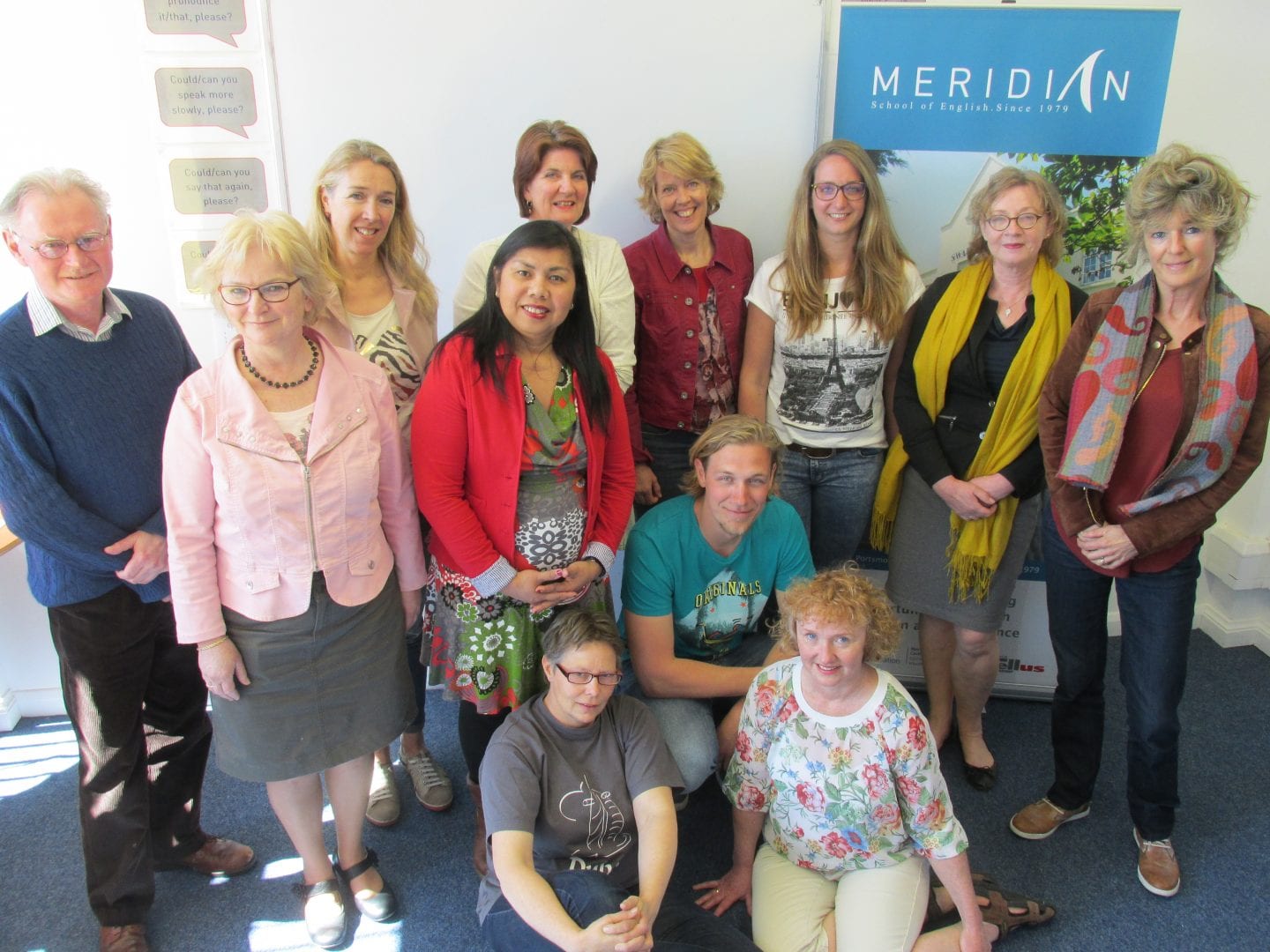 FLYING DUTCH VISIT ON TEACHING METHODOLOGIES
FLYING DUTCH VISIT ON TEACHING METHODOLOGIES
A Dutch teaching delegation from Drenthe College has spent a week at the Meridian School of English in Portsmouth – looking at British/Dutch English language-teaching methodologies.
A group of 12 teachers from the Drenthe province in the northeastern part of Holland, spent a week in Blighty exploring educational differences, attending workshops, seminars, and sharing teaching techniques and best learning practices, but also looking at student engagement in both countries.
28-year-old, Roy Van den Berg, said: "We have enjoyed our week in Portsmouth sharing new ideas, looking at student participation in the learning processes, but crucially sharing best practices, and making sure our students get the best results in English language learning."
Henriette Engels, agreed: "The week at the Meridian School of English have really benefitted our group of teachers, particularly the 'out of the box' brain storming sessions, workshops, observing lessons, and group discussions."
"But especially working with our partners in the UK and sharing the similarities or, any differences, that will give our students even better learning experiences in both countries."
David Stevens, English Teacher at Meridian, said: "Throughout the week we have looked at teacher development, how to motivate our students, and sharing teaching methodologies, where our students and teachers take more ownership in the way we deliver our lessons."
Meridian School of English was set up in 1979, and offers a wide range of standard and intensive English courses for adults and juniors, with schools in Portsmouth and Plymouth, and part of the Tellus Education Group with offices across the globe.