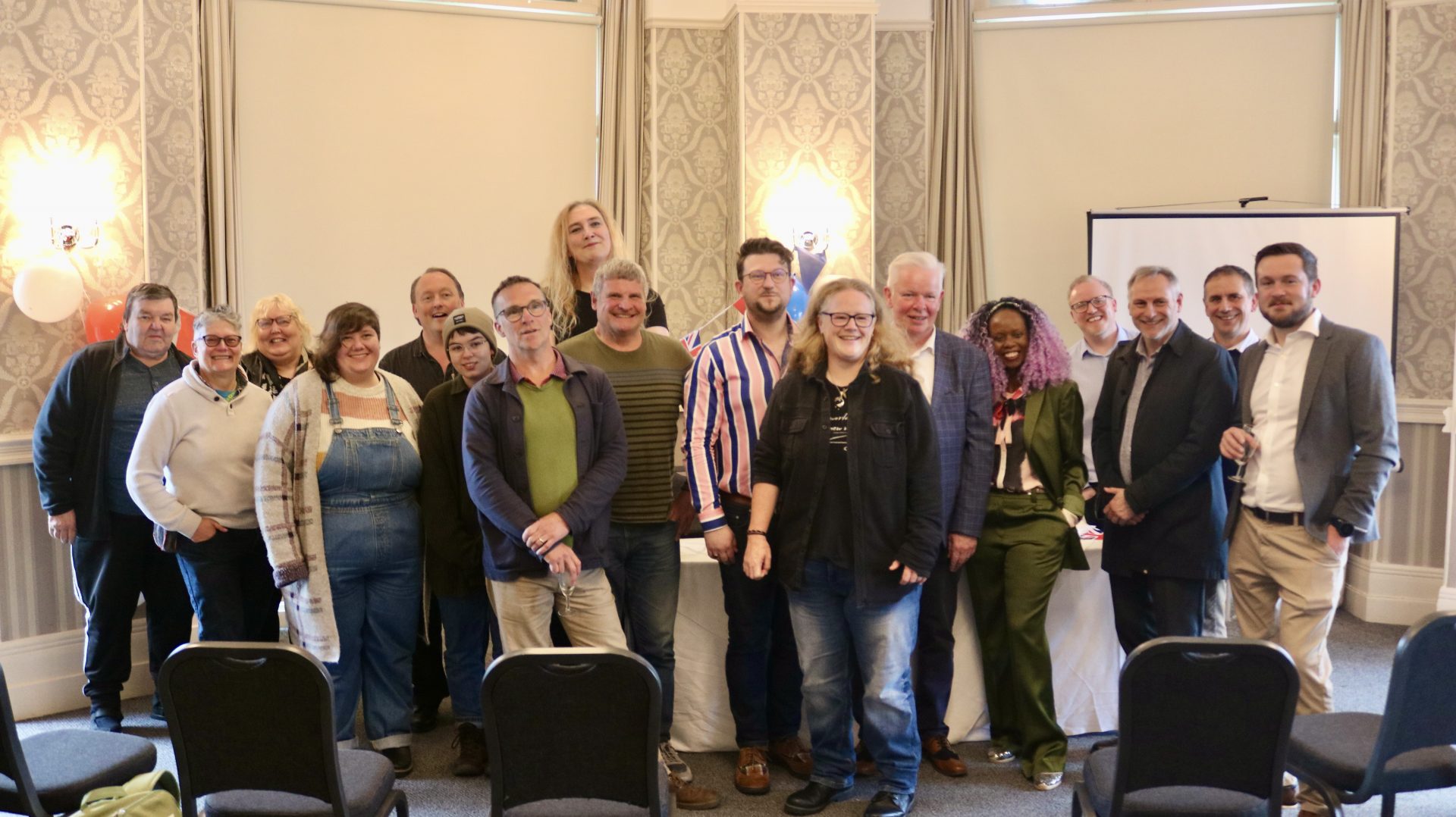 FIRST LGBTQ+ BUSINESS EVENT IN PLYMOUTH –  A CORONATION SUCCESS
Award-winning Dorcas Media in association with OutBritain ran our first South West of England LGBTQ+ business symposium in Plymouth – to celebrate the contribution that LGBTQ+ businesses make to the regional economy, and celebrating the King's Coronation.
25 people attended the showcase from Plymouth and across the wider region/Britain, said Dorcas Media Director Kevin Kelway, BCAc.
Mr Kelway, said: "It was a fun night of presentations, relaxed networking, and celebrating the South West of England's LGBTQ+ business communities."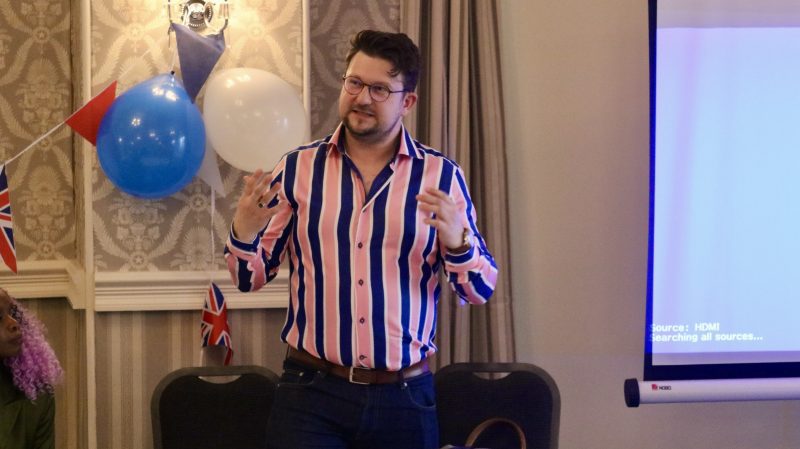 OutBritain co-founder Matt Dabrowski opened the showcase, with Engagement Director Patrick Dickinson, and Business Development Manager for OutBritain Adam Matthew Griffiths that helped support our event in Plymouth."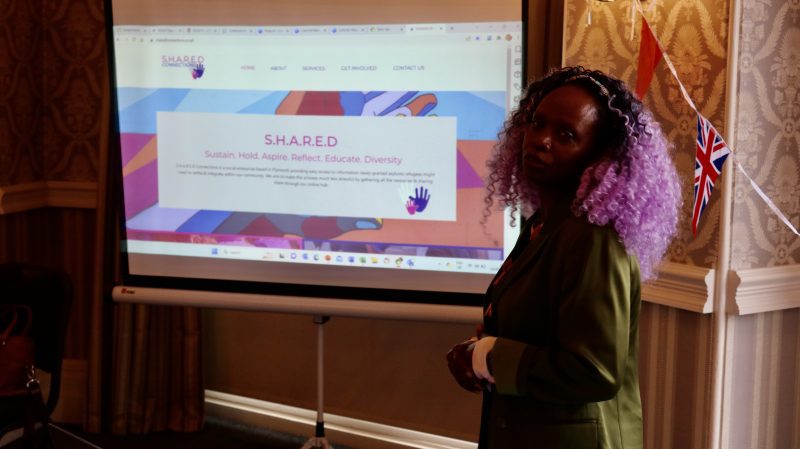 But special thanks to our speakers including the Business Editor of PlymouthLive William Telford, Patriciah Petrie of CIC business S.H.A.R.E.D Connections, the team at Plymouth based GSL Media, and the 'Chris Savery Theatre Company' and his latest endeavour 'Save Our Strip' that featured at the Edinburgh Fringe Festival. (We will be featuring Save Our Strip with a separate feature and video).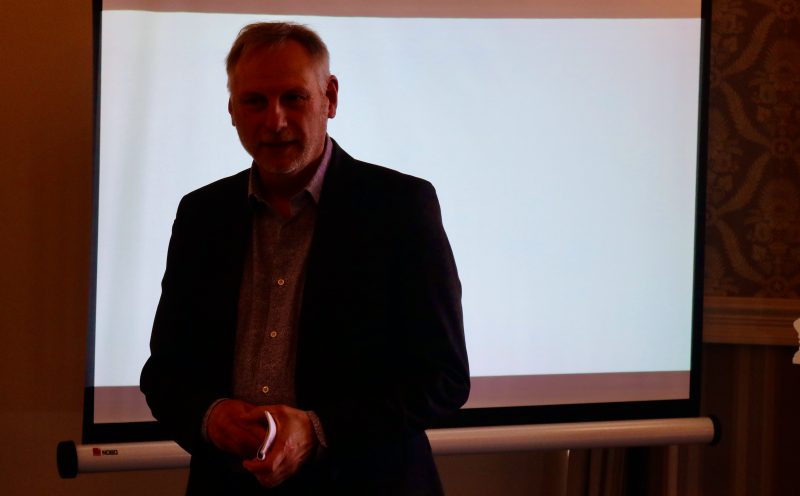 Patrick Dickinson, of OutBritain, said: "We had a great night and met some amazing people and speakers in Plymouth, and looking forward to future events across the South West," he said.
The UK's leading organisation for LGBTQ+ was set up in 2021 to support small and medium sized businesses where at least one owner identifies as LGBTQ+ and already has many members across the country.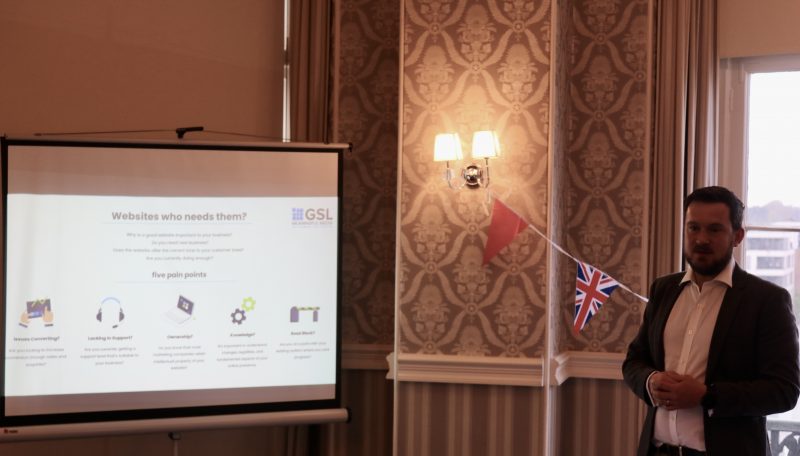 Matt Dabrowski, added: "The aim of the Plymouth event was to help and support economic opportunities for LGBTQ+ people and LGBTQ+ owned businesses and entrepreneurs in the South West."
"Working with Dorcas Media in putting this event together was a great success, and we are looking to do more in the city and wider region," he added.
Anyone looking for more information about OutBritain can view on their web portal: www.outbritain.co.uk
For businesses looking to attend future Plymouth and South West events contact: kevin@dorcasmedia.com www.dorcasmedia.com
Looking to work with an LGBTQ+ PR company that is UK certified LGBTBE enterprise look no further than Dorcas Media.
We can offer a FREE Media Consultation: Telephone Ian Fleming: 077781555 or more information on our website: www.dorcasmedia.com