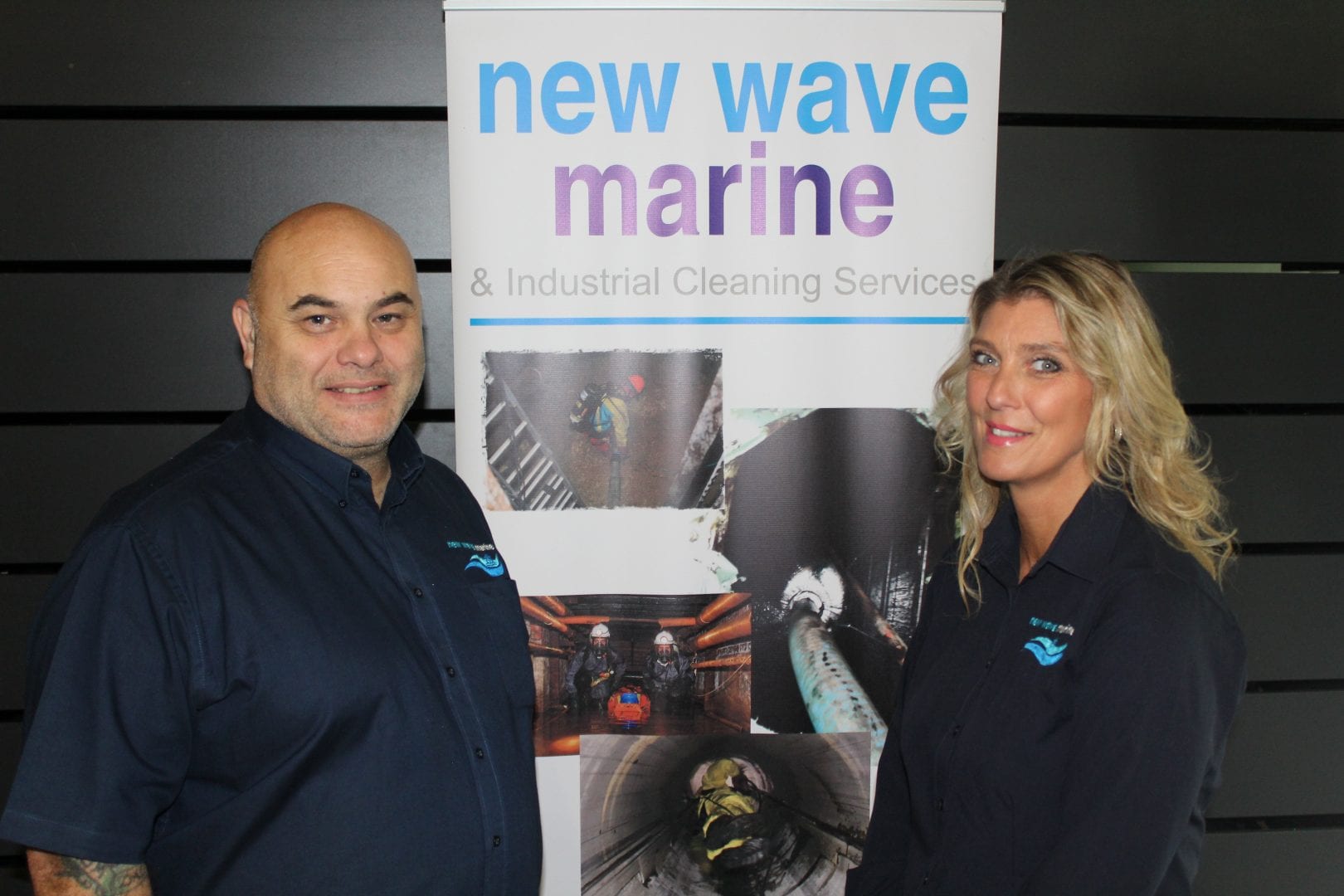 FIRST BBXPO A GREAT SUCCESS
The first ever BBxpo at Bideford College was a great success, and planning for another event in 2019 is already underway, said organisers Alan Williams and Robert Zarywacz.
The Bideford Business Showcase attracted 36 exhibitors from North Devon and around the South West region.
Mr Zarywacz, said: "We organised the BBxpo for companies in North Devon to promote, network, find advice and support they need to grow their businesses in the area."
"Our new business exhibition combined networking, advice shops, presentations in PR and marketing, digital and online media, direct mailing, and Job Centre Plus looking at disabled people working in the local labour market."
Husband and wife team, Jason and Sharon Parsons of New Wave Marine Limited
Managing director, Jason Parsons of New Wave Marine, said: "We very pleased to exhibit in the first ever BBxpo event. We made some new contacts and a lot of interest in our many services," he said.
New Wave Marine Limited work across the UK with teams of expert specialists in marine cleaning, waste management, domestic cleaning, and recently launched its international confined space rescue service.
Accountant specialist Barbara Harris who runs her own accountancy practice in Bideford for the last 8 years, said: "We are out on a business limb in North Devon and it's been long overdue we created our very own business exhibition in Bideford to promote local companies."
"I work with many start-up and micro businesses across North Devon and the BBxpo is a breath of business fresh air, and I'm looking forward to next year's event," she said.
Robert Zarywacz of BBxpo, delivering an advice shop presentation on marketing 
Anyone looking for more information about BBxpo can view on their web portal: https://needitfindit.uk/news