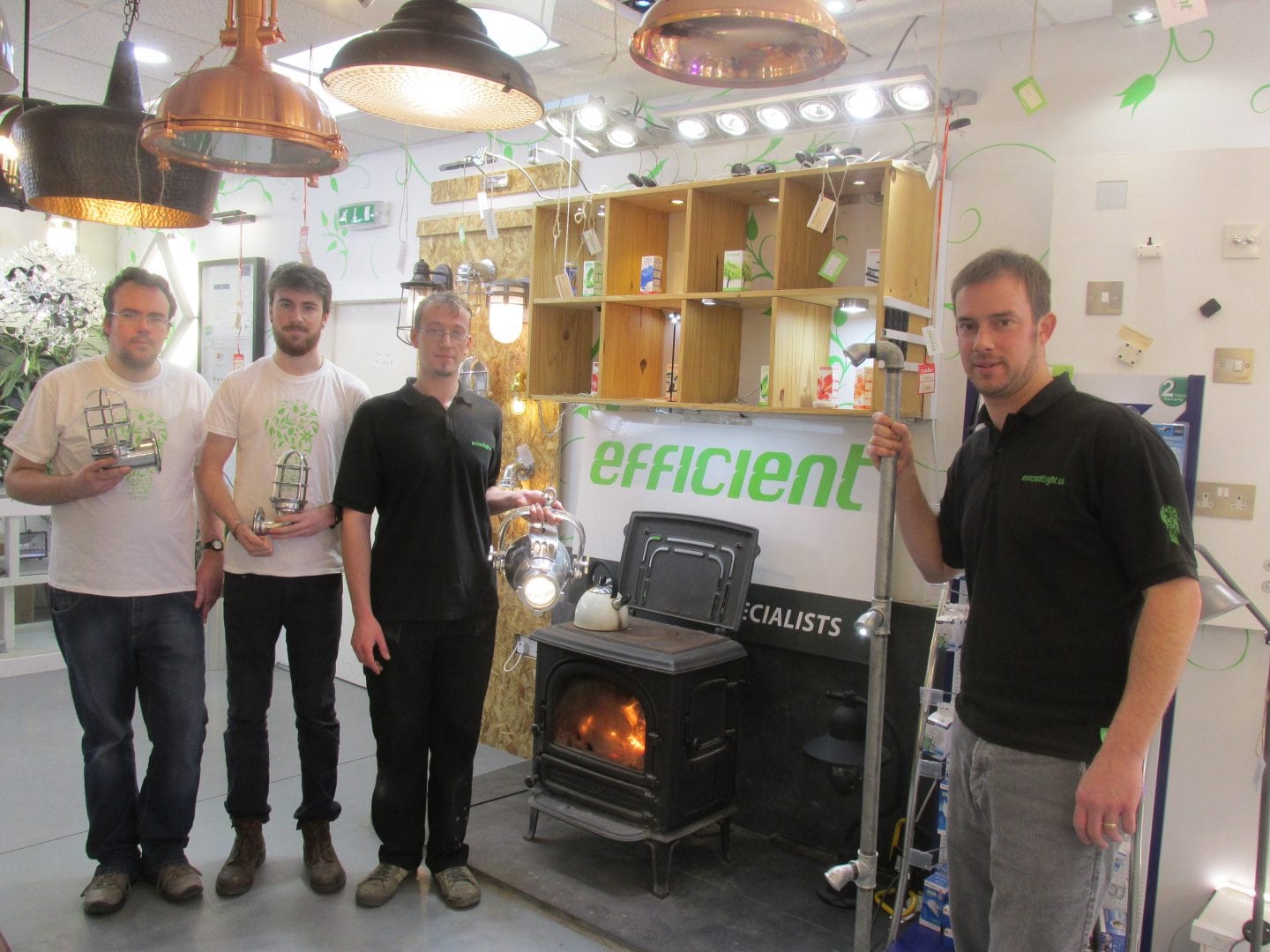 EFFICIENT LIGHTING ON THE WORLD STAGE
WHEN your business is all about specialising in efficient energy lighting solutions and working on the global stage-then the English language is very important indeed.
So for Plymouth-based Efficient Lighting, hosting international interns under the EU's 14.7billion-euro Erasmus+ programme has been a big bonus for the company.
The Estover firm works with clients from Bermuda to major office block developments in Dubai.
The team at Efficient Lighting recently completed a major lighting refurbishment at the historic Belvoir Castle in Leicestershire, and the ancestral home of the Dukes of Rutland, said director Giles Boardman.
Mr Boardman, said: "We are the only regional show-room specialising in light fittings, LED lighting, lighting by manufacturer, lighting extras, solar power energy, energy solutions consultancy, and working across the world."
"We've had nearly three hundred interns from Tellus College that work in all aspects of our company from warehousing, packing, logistics, administration, online data and coding, business administration, and they have added real value to our business operations."
"For instance some of the German students have helped create new working procedures and practices that have helped control stock rotations, and making our business more efficient."
"But also we give the students valuable work experience, support their English learning skills, and references when they go back to their own countries."
Efficient Lighting was founded over 10 years ago and looking to move, expand, and create new jobs over the next year, said Mr Boardman.
"We have a really good relationship with Tellus College and recently employed a German student that has been with us for over a year."
"Efficient lighting have a team of 5 and looking to grow to 8 this year, and our business is expanding in the UK and international markets for our energy solutions, products, and services."
Tellus Education Group has been successfully providing quality educational services since 2003, and through the Meridian School of English since 1979.
Picture left to right: Tellus College students, Tom, from Germany, Ronan, from France, and Christian, from Germany, with director of Efficient Lighting Giles Boardman