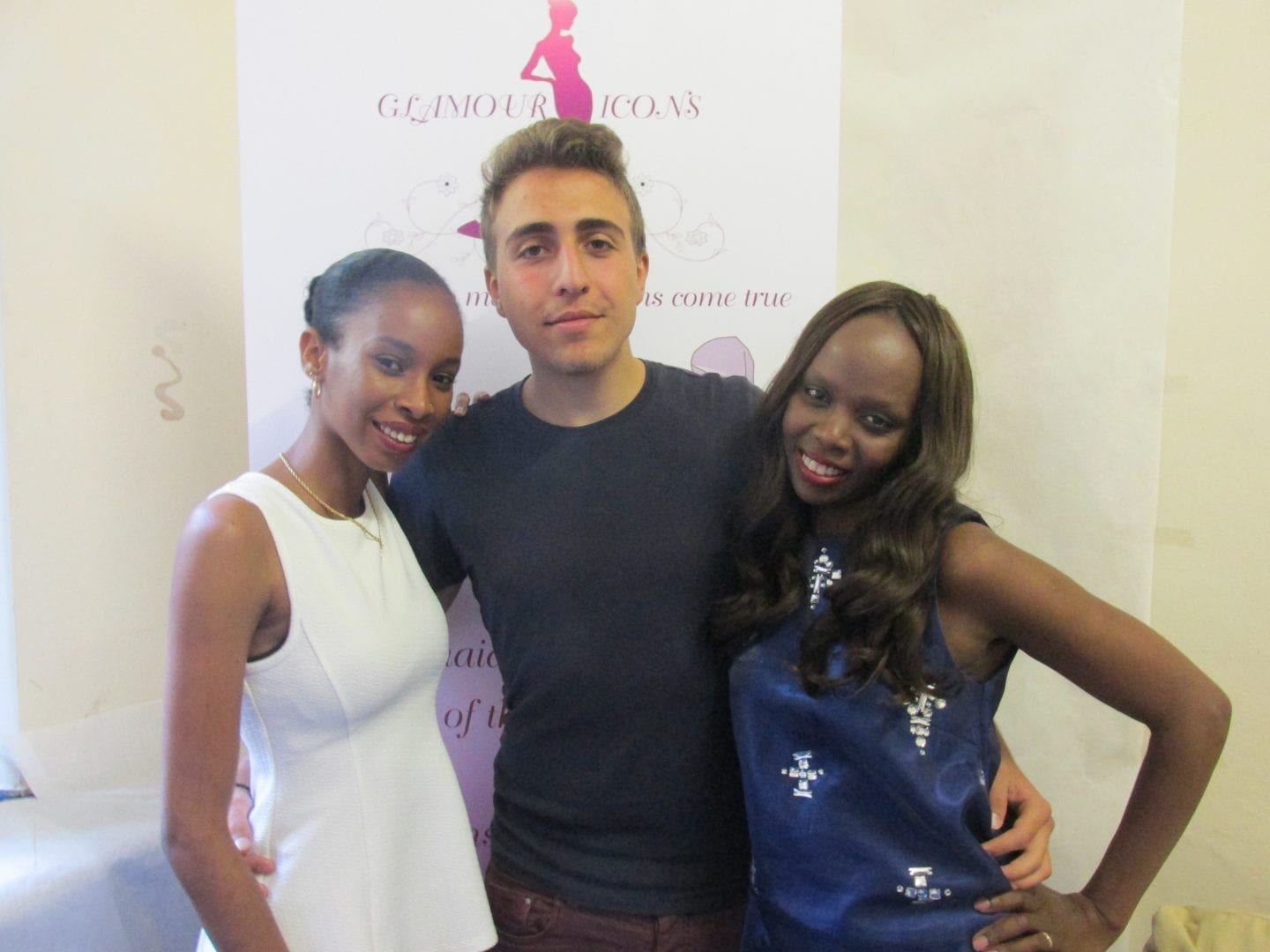 DOUBLE CELEBRATIONS FOR PLYMOUTH GLAMOUR
DOUBLE CELEBRATIONS FOR PLYMOUTH GLAMOUR
PLYMOUTH fashion designer Patriciah Petrie of Glamour Icons is celebrating after winning a contract for a third year in a row to design and make outfits for Plymouth Raiders' cheerleaders.
The Stoke based fashion House is also celebrating three years in business, and I'm looking to celebrate our landmark with a mini-movie being put together by Italian student Riccardo Ribelli on work experience with Dorcas Media, said Mrs Petrie.
"Winning the Plymouth Raiders contract is a little sad, because I'm also saying goodbye to my other intern Nancy Rene' from the French Island of Martinique in the Caribbean."
She said the 22-year-old international student, on work placement from Plymouth's Tellus College, had been on work experience in her studios for nearly seven months, and is returning to Martinique to complete her studies and looking at a career in business management."
"Nancy has been running my marketing, administration, and online activities, and increased my business awareness and been a fantastic asset to my company,' said Mrs Petrie.
Nancy Rene', said: "I have enjoyed my time at Glamour Icons and I'm much more motivated and confident, with my written and spoken English skills much improved since I have been on work experience in Plymouth."
18-year-old, Riccardo Ribelli, added: "This is my first time being involved in fashion, but I'm definitely enjoying my time at Glamour Icons, and especially being given the opportunity to support the company's marketing activities online and making a mini-movie."
Picture: Left to right: Nancy Rene', Riccardo Ribelli, and Patriciah Petrie