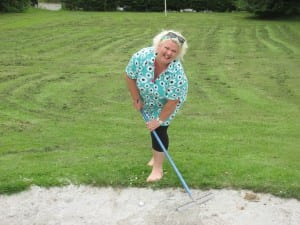 DORCAS MEDIA NEWS HIGHLIGHTS OF 2016 (Part 2)
A look back at Dorcas Media stories that hit the local, regional, and international headlines over 2016
https://www.facebook.com/storytellingthruPR/  PLEASE GIVE US A LIKE ON OUR FACEBOOK PAGES
JULY 2016
New online business Curvy Birdie Golf Wear making skirts and tops for women starting from sizes 14-24.
Kathy Fox on the Golf Course in Cornwall and looking to break into the lucrative North American golf wear market.
Clever Student Lets made Cornish media waves in speculation that plans were afoot for students to live on board a cruise liner in Falmouth Harbour – and transported into classes by a river taxi service.
CSL announced it was looking at investing £15 million into student housing in Falmouth, with talk about accommodating students in a cruise liner, and hotly denied by CSL's Henry Hutchins.
Kevin Kelway, director of Dorcas Media calls for Gibraltar/South West ties to continue by linking the Rock to Plymouth's parliamentary seat.
The Plymouth campaigner led the fight in the early millennium to link the Rock in the EU MEP Constituency  which will be lost following Brexit.
Kevin featured in the local and international media:
AUGUST 2016
Plymouth digital technology firm Audax has received 772,000 euros from the European Union to develop high-tech security scanners – and says the UK can still flourish outside the EU.
Stonehouse-based Audax Mobile Security Solutions, famous for its head-cam technology, is one of 30 firms handed grants under the EU's Horizon 2020 programme to fund research and innovation.
Dorcas Media becomes a European Coaching Marketing and PR Expert and Audax our first client.
Efficient Lighting is on "an upward trajectory" due to the increasing trend of construction developers to buy products online.
Plymouth-based Efficient Lighting is looking for a bigger visible face in the city.
SEPTEMBER 2016
Dorcas Media supported Plymouth's first Literature Festival 2016.
B4SW is a new regional business group and formed to advise Government decision-makers, and a new client for Dorcas Media.
OCTOBER 2016
The Conservative party in Plymouth has set up a new business forum to support the city's MPs when they lobby ministers on future economic policies as Brexit looms.
The Mayflower Business Club's launch was attended by 15 city business leaders including Dorcas Media at the Royal Western Yacht Club, who organised the press coverage.
THOUSANDS of students from across the city visited the National Marine Aquarium – in FREE tours organised by Clever Student Lets and the NMA.
Dorcas Media director Kevin Kelway appears on PR and media panel, with other experts including; Amanda Bishop who is the Marketing Manager of Plymouth City Council, Carl Eve of Plymouth Herald, and Seren Kiremitcioglu of Voile Magazine, and chaired by Business Editor of the Herald William Telford.

NOVEMBER 2016
Dorcas Media attends the huge MUT Leipzig Business Show in Germany – and coordinated publicity and pictures from the show in the UK.
DEVON overseas trade expert Ms Linda Middleton-Jones launched her new export consultancy 'Middleton Jones' in Exeter, and is offering county businesses advice and support in how to export, or increase international trading prospects. Dorcas Media is Middleton-Jones new client.
DECEMBER 2016
A digital technology firm set up by two military veterans is hoping to increase world-wide sales after being a hit at Europe's top security industry expo.
Plymouth's Audax Global Solutions showcased its body-worn video cameras and Bio-AX technology at the UK Security Expo at London's Olympia exhibition centre.
European Coaching and PR Expert Dorcas Media joined our client at London's Olympia.
Plymouth industrial cleaning specialist New Wave Marine has diversified after securing its first major contract for the domestic market – and plans to create jobs.
The company, which opened at Plymouth's Scott Business Park in 2014, has signed a deal with Clever Student Lets (CSL).
HUNDREDS of city students swapped their Selfies for Elfies – when two reindeers from the North Pole visited the University of Plymouth campus.
The team at Clever Student Lets invited the cuddly reindeers from Santa's winter wonderland – to cheer-up some of the city's 30,000-student community in a festive pre-teaser.
THE world of higher education is changing in Plymouth, so too are the needs of the city's student demographic, and with it a new era in spacious student accommodation being offered by Aspire Student Living – which is part of Millbay-based Pillar Land Securities.
                                                                                                                                                                               British point of view:
"Is Italy really amazing?"
Kevin Kelway, writes article for Italian magazine.
A planning row over a proposed seven-floor block of flats is set to be fought out in the High Court.
Hoe residents have confirmed they are to take legal action against Plymouth City Council over an application to build 76 flats on the site of Peirson House, in Mulgrave Street.
DORCAS MEDIA is proud to be working with Memory Matters during 2017 – and our community partner of choice. A new 'nostalgia cafe' has been given the go ahead in the heart of Plymouth aimed specifically at people with dementia.
RADICAL CONTEMPORARY ART USING HORSE POOP!     
Dorcas Media's most controversial story of the year.
THE Conceptual Art Movement is probably Plymouth's most radical contemporary art form – and they don't come more controversial than local artist – Mr Horses Head.
Fellow artists in the city have dismissed one of his most recent exhibitions entitled 'All Great Art is Horsepoop' and is not Conceptual Art at all?
Mr Horses Head does not want to be recognised and says his aims are to subvert, and challenge in his approach to artwork in the city, and not afraid to upset his critics.
Mr Horses Head – will be launching a major new exhibition in the New Year – and not using horses poop!
A German biotechnology cluster is looking to attract new businesses to work with it – and it is throwing open the invite to Plymouth.
Leipzig has a growing healthcare and biotechnology cluster with about 35,000 people working on a range of scientific projects including drug development, cell and tissue engineering, and creating biosensors.
When Leipzig's daily newspaper was hit by declining circulation it found a novel way to boost revenue – by investing in start-up businesses.
The Leipziger Volkszeitung (Leipzig people's newspaper) moved staff out of one if its city centre buildings and turned it into Leipzig's largest co-working space.
THE South West region's estimated £1 billion+ student economy is on the business agenda – and a meeting between the chief executive of Clever Student Lets Henry Hutchins, and the chairman of the Devon & Cornwall Business Council Tim Jones.
ANGRY residents living on the Hoe serve Plymouth City Council with legal papers as a row over a proposed seven-floor block of flats heads for the High Court in 2017.
The Hoe Residents' Associatione has now started legal action over the application to build 76 flats on the site of Peirson House in Mulgrave Street.