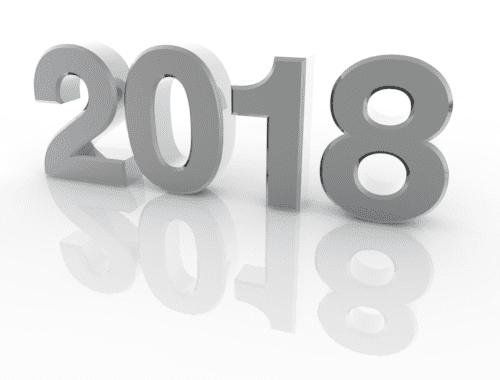 DORCAS 2018 – HIGHLIGHTS OF OUR YEAR
                                  DORCAS MEDIA HIGHLIGHTS OF 2018
January 2018
New Wave Marine shortlisted for the Family Business of the Year Awards in London.
Dorcas Media sponsors North Devon's Open For Business Awards.
February 2018
Audax® is shortlisted for the Counter Terror Awards in London. Audax® are worldwide leaders and Pioneers in developing Body Worn Video (BWV) technology.
Clever Student Lets launches campaign in the South West calling on the government to take foreign students out of Home Office immigration figures.
March/April 2018
New Wave Marine wins South & South West business of the Year (People's choice) award in central London – at the Family Business of the Year Awards.
Rentplus, the leading provider of affordable rent-to-buy homes, and their partner Tamar Housing were delighted that Gary Streeter MP, a long-standing supporter of Rentplus, was able to formally open the first rent-to-buy development in his constituency at Redwood Heights, in Plymouth.
Dorcas Media launches testimonial video from some of our clients and partners.
New Wave Marine went global – with it's new 'International Confined Space Rescue Unit' that is on call 24/7.
The team of 8 professionals are advanced trained and can work in any hostile environments, said Darren Negus, operations manager at New Wave Marine.
Mr Negus, said: "Our rescue team can work in many scenarios from evacuation of casualties using stretchers, searching and rigging of hauling systems, rescue from storage tanks above and below ground sewers."
"Our team is trained to work in technically confined spaces and dangerous atmospheres that involves the rescue and recovery of victims trapped in a confined space or, in a place only accessible through confined spaces, such as underground vaults, storage silos, storage tanks," he said.
A new £440,000 pedestrian walkway surrounding Aspire House – and one of the city's new digitally smart post graduate accommodation developments is nearing completion.
The Plymouth Herald was given exclusive access to look around and see the new tree-lined walkway which will gently "snake" its way towards the West End's shops, with new greenery and street furniture. Teams from developer Pillar Land Securities and Creative Construction have begun "stripping back" in Market Way, next to the new £4.5million Aspire House student apartment building.
Dorcas Media sponsors a table at the Devon Chamber of Commerce Business Awards.
May/June 2018
Clever Student Lets shortlisted for three categories at the Negotiator Awards in London.
New Wave Marine shortlisted for Small Business Entrepreneur of the Year Award in Cardiff.
Rentplus, an innovative business delivering affordable rent to buy housing, and its South West regional partner Tamar Housing, are celebrating the completion of 12 new rent-to-buy homes as part of Persimmon Homes' Chilmark Glade development at Shaftesbury in North Dorset recently.
Dorcas Media exhibited at the first ever BBxpo at Bideford College that attracted 36 exhibitors from across North Devon and the South West region.
Dorcas Media shared a stand with our partners New Wave Marine's Jason and Sharon Parsons.
August/September 2018
GHOST watchers, at Plymouth Paranormal Investigators (PPI) organised their biggest group of adrenaline junkies yet – at Plymouth's iconic Reel Cinema recently. Forty-two ghost fanatics spent the night at Plymouth's oldest running cinema that opened in 1938, where they were contacted by a 5-year-old spirit called Bobby, and a woman's presence in an empty changing rooms area of the art deco building.
The large group split into smaller teams to investigate the many corridors, locker rooms, and split auditoriums. A special investigator, Wenda Parsons, of (PPI), said: "It was our biggest investigation to date and was 5-hours of pure adrenaline rush and was very successful. We will be holding other events at the Reel Cinema and tickets are already sold out," she said.
Dorcas Media coordinated a trade mission with International Trade Matters to the Black Sea port of Novorossiysk in Russia.
THE MAYOR of Novorossiysk Igor Dyachenko met a South West business delegation visiting the city on a four-day trade mission. The visit was organised by Devon-based International Trade Matters in association with the Novorossiysk Chamber of Commerce.
The Black Sea port of Novorossiysk has been associated with Plymouth since 1956, and was formally linked in a twinning arrangement in 1990. Mr Dyachenko, said: "It's with great pleasure to meet business leaders from the UK and especially from our twinning city in Plymouth. We are especially pleased to further develop our business, educational, and cultural links with the South West."
The high-profile meeting at the City Hall in Novorossiysk was featured on Russian TV where the Mayor gave a gift for the Lord Mayor of Plymouth that will be personally delivered by Linda Middleton-Jones, managing director of International Trade Matters, and director of the Plymouth & Devon Chamber of Commerce.
The Plymouth & Devon Chamber of Commerce signed a memorandum of understanding (MOU) with the Novorossiysk Chamber of Commerce in working together over the years to come.
The port area of Novorossiysk.
October/November/December 2018
Amazing Me is Plymouth's newest and most quirky hair and beauty salon in North Prospect Road – serves its pampered customers with afternoon cream teas.
Family Business United took a Road Trip to Plymouth recently and visited some of the city's family companies. On the (FBU) whistle-stop tour were New Wave Marine and one of Devon's fastest growing family companies.
Paul Andrews, Founder and Managing Director of (FBU), said: "It was a fantastic voyage of discovery for us to meet the team at Scott Business Park, and hear all about their exciting plans and especially moving into bigger premises in the city,' he said. 
A new Rentplus affordable housing scheme in Sparkwell has been given the VIP seal of approval. The official opening at Blacklands Close at Fairway Gardens, is on part of the former Welbeck Manor Sparkwell Golf Course, and developed by Blue Cedar Homes in partnership with Classic Builders.
Steve Collins, Chief Executive of Rentplus, said: "Our latest development in the South Hams in partnership with Tamar Housing, Sparkwell Parish and South Hams District Councils – underlines the local need for affordable homes in Plymouth and across the South West region," he said.
The new homes comprise a mix of properties, and marks Rentplus' second scheme in the South Hams. This latest development is part of our ambitious plans in delivering our unique housing model of over 5000 affordable homes across the country by 2020, said Mr Collins.
Eleven, of the twenty-three new properties in Sparkwell are affordable homes that includes houses and bungalows and 12 private sale homes. The first Tamar Housing residents have been given their keys with the first Rentplus homes due to be occupied later this month, said Mr Collins.
Other events throughout the year included sharing a stand with New Wave Marine at the South West Business Expo 2018.
INTERNATIONAL TRADE MATTERS (ITM) LTD – held a round table debate on global business issues affecting South West firms, at the Castle Hotel in Taunton recently.
Bibby Financial Services sponsored an informal dinner and was chaired by Frances Fawcett, (ITM) export coach, international marketing, and a licensing specialist in North America
Almond Vocational Link – organised a global conference looking at new ways to help people in learning English Language skills online, and entitled 'World in Words' in the Plymouth Guildhall.