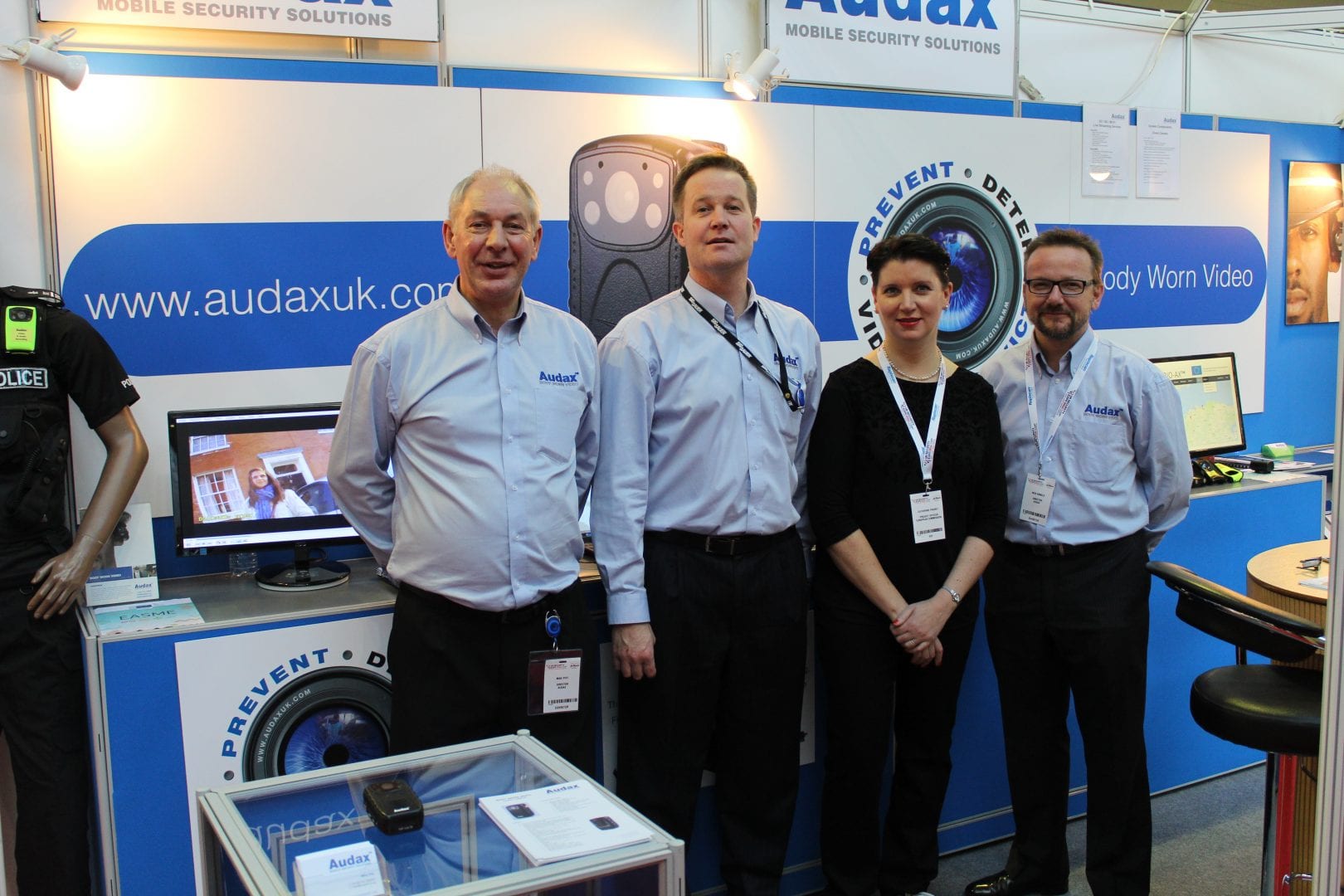 DEVON SECURITY COMPANY A EUROPEAN STAR PLAYER
Plymouth and Brussels based Audax Global Solutions are showcasing at this week's 'UK Security Expo 2017' event at London's Olympia where over 10,000 plus international stakeholders from the Government, Transport and Borders, Military, Law Enforcement, Emergency Services, and the private sector will come together in one of Europe's biggest events.
The two-day Expo in the heart of the capital will see a series of workshops, conferences, demonstrations and exhibition stands, offering new possibilities and perspectives – to counter the threats faced by the UK and wider EU Community, and allow us to present the most up to date technology, like our Bio-AX®, to counter them, he said.
Adam Liardet, managing director of Audax
As the only UK SME digital technology security company (ever) to be awarded grant funding under phase 2 of the EU's Horizon 2020 programme, we aim to become the benchmark for Body Worn Video Systems (BWV) in the global market place, says managing director Adam Liardet of Audax.
The Bio-AX® project has received over 700,000 euros from the EU's H2020 Research and Innovation programme, in additional support to Audax's self-funded investment into developing body worn cameras with live streaming capabilities.
"It is the first time a (BWV) system 'fuses' secure evidential video gathering with active user protection and provides the capability of adding other tools and technology such as vehicle and people screening."
"Audax believe that Bio-AX® will become the market leading (BWV) product due in part to its full compliance with the latest British Standards and EU legislation," he said.
"At an event in Tallin, Estonia, organised by the EU Directorate-General for Migration and Home Affairs (DG Home), Audax Global Solutions was the 'star project' presented by EASME (The EU's Executive Agency for SMEs)."
"We gave a lively presentation on our new Body Worn Video camera and eco system, and ensured audience attention with some graphic videos showing the benefits of Body Cameras for stakeholders."
"Audax is in the process of going into preliminary manufacture of our new camera system Bio-AX®, and the enquiries and interest we received at the Tallin event surpassed our expectations."
Audax is one of the UK's leading digital evidence-gathering technology companies having been involved in the pioneering of the Police use of body cameras since 2005.
"Although our project of two years is nearly complete, Audax after successful field trials and pilot demonstrations – are now seeking early adopters wishing to celebrate UK and EU security innovation," said Mr Liardet.