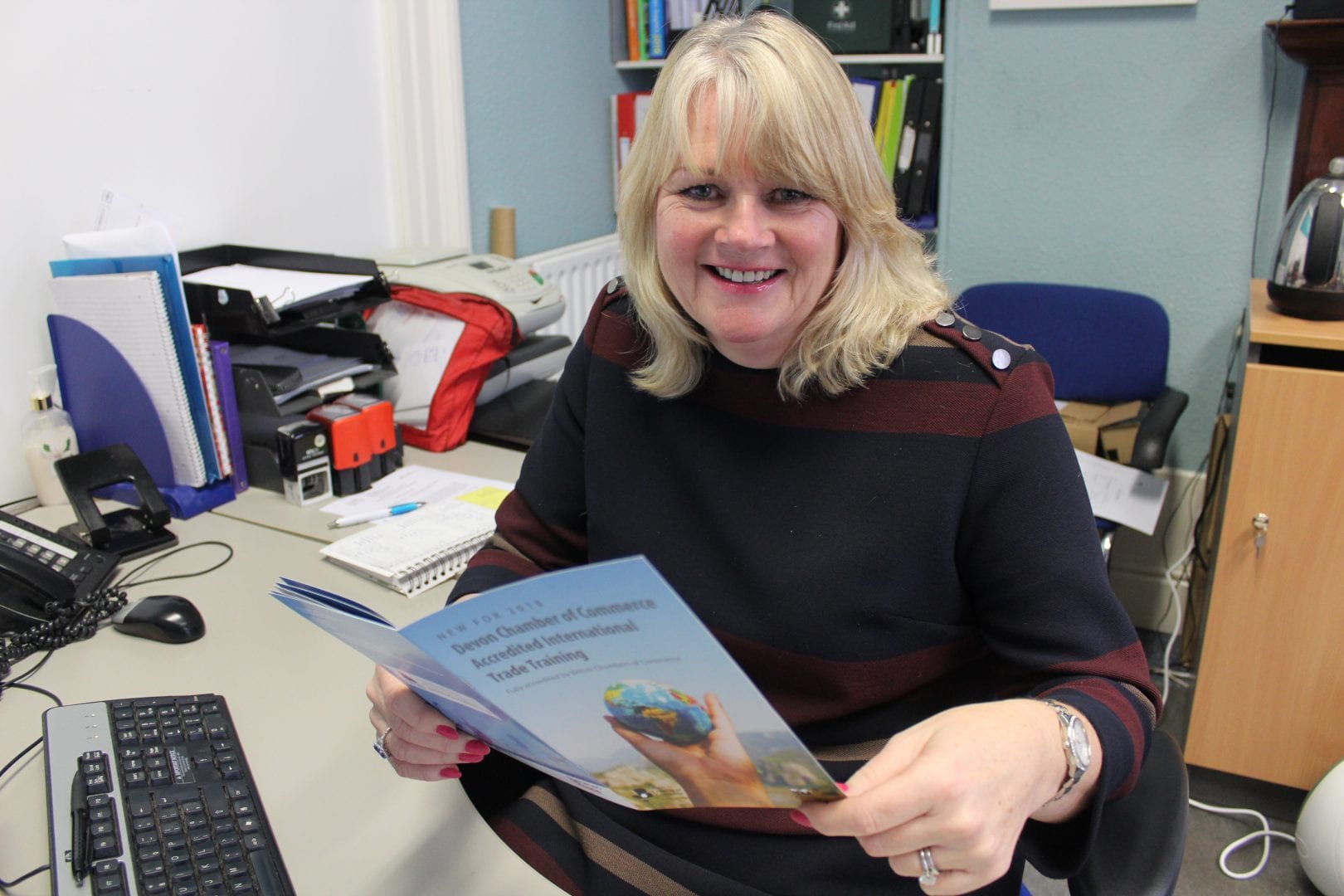 CHAMBER LAUNCHES OVERSEAS EXPORTING COURSES
THE Devon Chamber are launching a new series of nationally recognised courses for companies interested in exporting overseas.
The training courses are for people and companies of every size wanting to learn about documentation, Letters of Credit, International Commercial Terms, Preference Rules of Origin, and how to work with agents and distributors in overseas markets, said the deputy chair of Devon Chamber, Lesley Shorrocks.
Miss Shorrocks, launching the new courses, said: "The British Chambers of Commerce (BCC) has developed the courses that will be delivered at the Devon Chamber offices in Plymouth- by qualified trainers at International Trade Matters."
"It may seem obvious, but training your staff to deliver your products or services right first time, every time, will lower costs and improve the experience local companies deliver to your customers," she said.
The Chamber is running six courses including:
Introduction to Exporting
20th Feb 09:15 to 13:30
24th July 09:15 to 13:30
Export Documentation
20th March 2018 09:15 to 17:00
21st August 2018 09:15 to 17:00
New Incoterms® 2010
24th April 2018: 09:15 to 13:00
25th September 2018 09:15 to 13:00
Methods of Payment & Letters of Credit (2 credits)
22nd May 2018: 09:00 to 17:00
23rd October 2018 09:00 to 17:00
Inward/Outward Processing
26th June 2018: 09:15 to 13:00
20th November 2018: 09:15 to 13:00
Import Procedures and Documentation
10th July 2018 09:15 to 17:00
11TH December 2018 09:15 to 17:00
Each course taken attendees will receive a certificate, after taking six of the courses you will be awarded with a Foundation Award in International Trade, certified by the BCC, which is equivalent to an NVQ 2 qualification, said Miss Shorrocks.