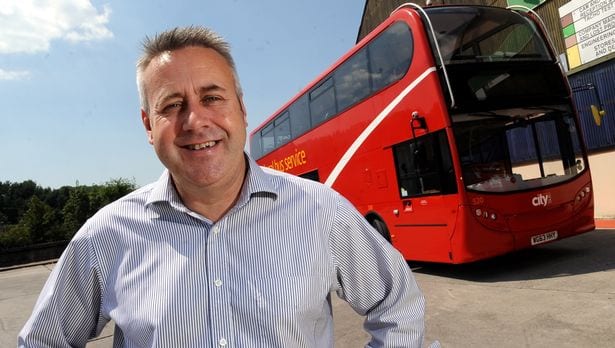 COUNTY BOSSES WELCOME HEATHROW EXPANSION PLANS
Richard Stevens, MD of Plymouth City Bus, and chairman of the Devon Chamber of Commerce
DEVON BOSSES WELCOME HEATHROW EXPANSION PLANS
PLYMOUTH and Devon business leaders have welcomed the £14 billion expansion plans for London's Heathrow airport with a third runway.
The chairman of the Devon Chamber of Commerce, Richard Stevens, said: "Talk of a third runway at Heathrow has been going on for decades with dithering and debates."
"When MPs vote on the proposal, we want Ministers to 'understand and 'recognise' that regional hubs like Exeter airport is strategically important for the county, and connectivity to the expanded hub of London Heathrow is crucial- as part of its expansion plans."
"First class linkage to the UK's only Hub airport, and the largest port by value to markets outside of the EU are very important for local businesses exporting post Brexit and we welcome this long over due historic decision," he said.
The Devon Chamber of Commerce is an accredited member for the British Chambers of Commerce network, representing over 40,000 employees in the region.