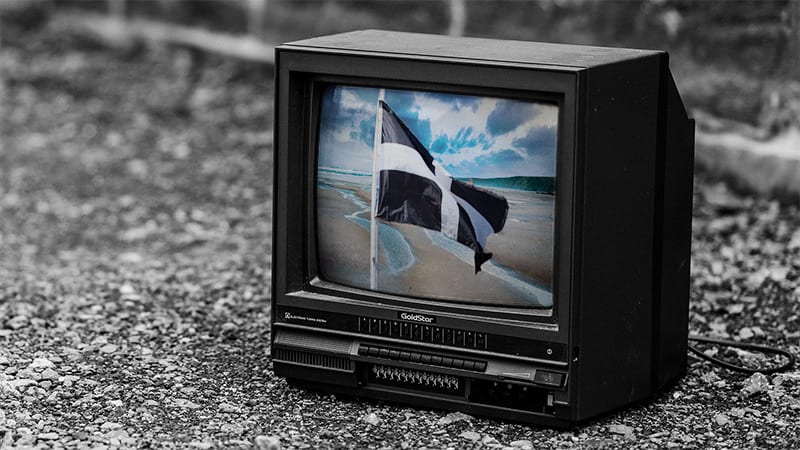 CORNISH TV GETTING A G7 AIRING
Feature for International Trade Matters
International PR Specialist, Kevin Kelway, continues to report on the build-up to the arrival of world leaders to the South West of Britain in June. Representatives of the UK, USA, Germany, France, Canada, Italy and Japan, comprising the G7, along with invited leaders from Australia, India, South Korea, and the EU, will attend the 2021 summit from 11 to 13 June in Cornwall's Carbis Bay.
The International Trade Matters Spotlight features some of the region's global businesses working on the international stage.
This month's Spotlight feature is on Cornish TV language service "AnMis" and Cornish film maker, journalist, and broadcaster, Matthew Clarke.
AnMis broadcasts from its studio in Camborne to Cornish speakers around the world – and is looking to feature the G7 global summit entirely in Cornish.
TV producer and director Matthew Clarke is inviting all the international leaders to speak a few words in Cornish in teaser videos to give a flavour of the historic Cornish language, he says.
Mr Clarke said; "Cornwall is looking to make over £50 million from the summit, that will not only boost Cornwall's tourist sector, but will give the South West of Britain a fantastic international profile – and now is a great time to boost our Cornish language profile,"
"(AnMis) has already featured Visit Cornwall's, Malcolm Bell, and the Cornwall Chamber of Commerce Chief Executive, Kim Conchie, talking about the G7 showcase in June."
"(AnMis) is a monthly TV magazine programme that is broadcast entirely in Cornish which goes out online across the globe and been airing since August 2017. The show covers major Cornish events, music, culture, news, politics, business, green issues, education, and especially cooking," said Mr Clarke.
He added: "The Cornish language is our indigenous Celtic Language and the sister language for Welsh, Breton, Irish, Manx, and Scottish Celtic languages."
"We are excited about the G7 event and promoting all the great things of Cornwall and an opportunity to air the challenges we are facing in the years to come,"
"(An Mis) is also running an overseas campaign for funding to support the service after the British Government has stopped funding for the Cornish language, and I believe it's time the Cornish language was given parity with our other Celtic nations in the Union."
"We should not be going cap in hand every-time to save this very important part of British/Cornish culture," he said.