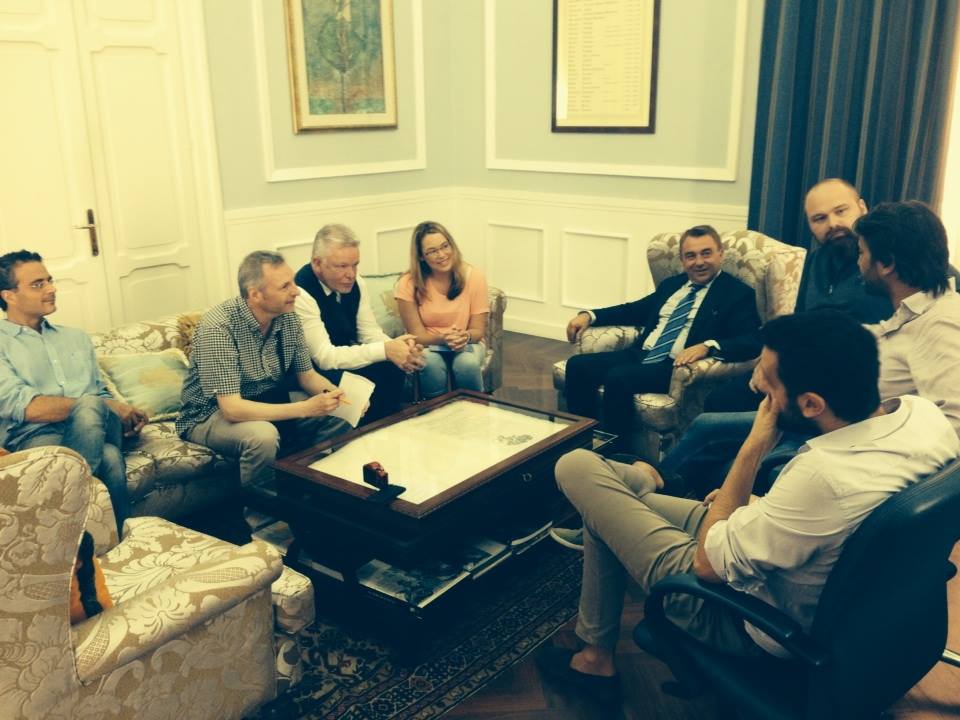 COPY CAT PLANS FOR 012 FACTORY IN THE UK
By William Telford, Business Editor, The Herald
AN Italian business that helps start-up companies is looking to expand into Britain – and wants to hear from potential partners in the UK.
The 012 Factory was set up in Caserta, a commuter city 25 miles from Naples, over 18 months ago to boost the economy in southern Italy by helping innovative start-up companies become established.
It is currently working with a range of small businesses, in different stages of development, in the Campania area, including Naples.
Among the firms it is helping develop are high- internet and digital companies, tourism and food businesses, and even a modular design enterprise, called Self-Frames.
Staff at 012 Factory gives intensive support and training to about 30 entrepreneurs, annually selected from about 140 applicants.
The company takes a five percent equity stake in the best five businesses to come out of any cohort.
In some it raises its stake to 10 per cent, in exchange for providing services such as communication and web support.
Sebastian Caputo, president of 012 Factory, said: "The business is keen to set up off-shoots in the UK, and is particularly looking at Plymouth."
He said any UK branch would be staffed by Britons, but overseen from Italy.
He is particularly keen to work with 'open-minded', innovative, entrepreneurs and with what Italians call contamination (contamination), that is, business people working together to exchange ideas and know-how.
"We want to replicate this model, because it works and we are opening another 012 Factory in Campania (the region that contains Caserta and Naples). That programme will open in January 2016.
"But in England is a natural community, start-ups were born in the Anglo-Saxon regions. And of course, to grow start-ups quickly you need finance, and London is there."
He said the UK was attractive because London is a key financial centre, and because there is a liquidity surplus, and low interest rates, meaning investors are looking for a return and eyeing up opportunities.
But he said London is already overheated with start-up support and said: "In other regions there's space."
Mr Caputo also stressed that 012 Factory doesn't need people with just a dream – but with the wherewithal to make it a reality.
"We don't need ideas, we need people who can market the project, who have some knowledge of management," he said.
"I'm sure we will find some good ideas, but execution is the hard part."
Mr Caputo said that taking five businesses to market from an original 30 is a high percentage; the Italian national average is one from 30.
"Our programme has a better success rate," he said.
The 012 Factory has an executive board of eight partners. In addition to Mr Caputo they are: Gianluca Abbruzzese, Enrico Vellante, Pietro Nardi, Fabrizio Lapiello, Luigi Abbruzzese,
Salvatore Novaco and Paolo Conte.
Each of them has a proven track record in business, in different fields, so they can provide differing skills.
The business makes additional income by selling the skills and services of its experts, as it expects its start-up partners to take three to five years to reap rewards once launched.
The business name reflects the steps zero, one, two' that a start-up goes through, and from the 12-month support period of six-months in the academy and another six-months in an accelerator.
To contact 012 Factory email  sebastian.caputo@012factory.it or gianluca.abbruzzese@012factory.it
South West business mentors meeting the Caserta Chamber of Commerce president