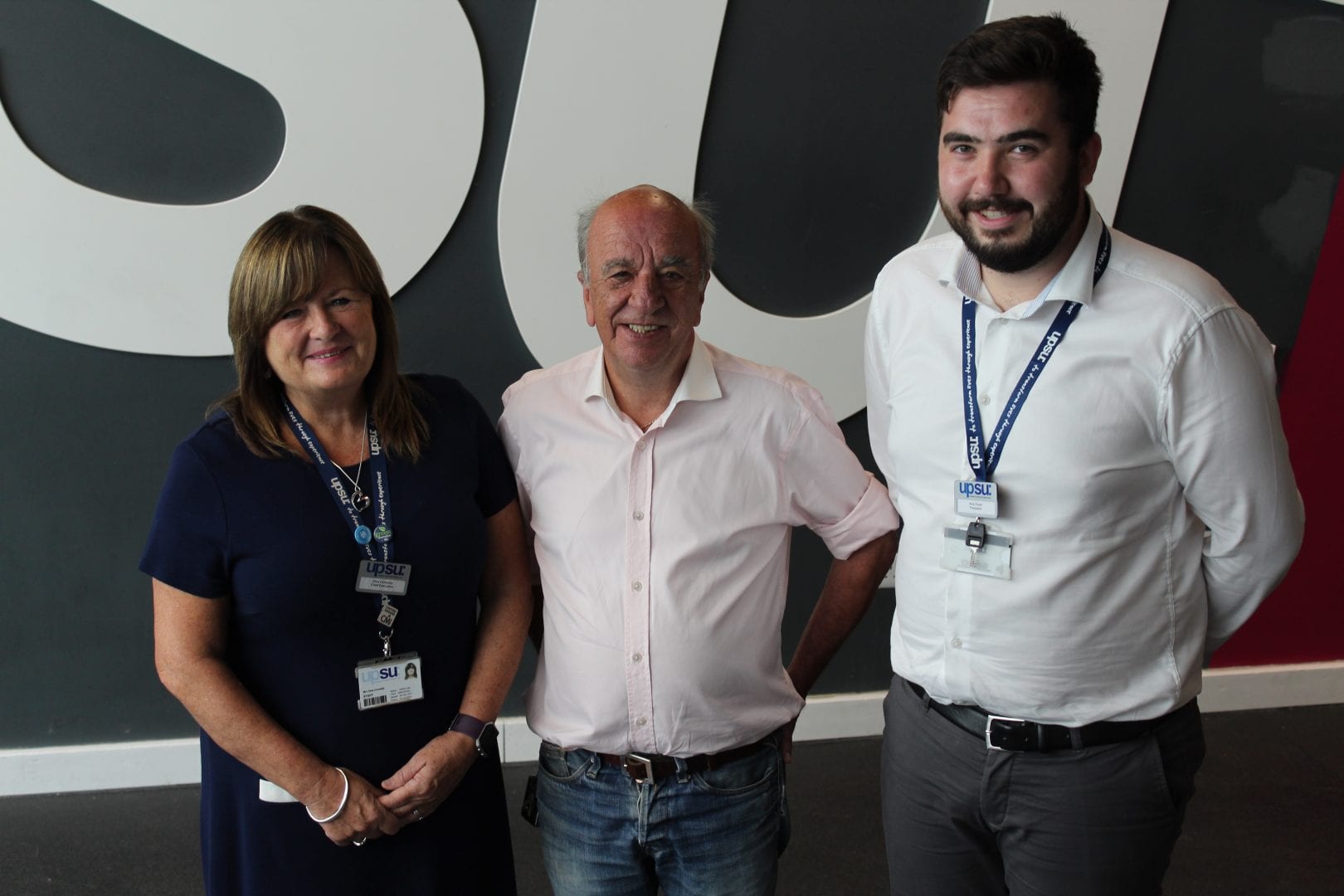 CLEVER UNION WITH UPSU ANNOUNCED
Written by William Telford/Business Editor of the Plymouth Herald
Clever Student Lets takes over students union accommodation arm to become biggest lettings company in South West.
Plymouth's biggest student lettings firm just got bigger – by taking over the Students Union's accommodation arm.
A deal has been struck which sees North Hill-based Clever Student Lets (CSL) gain control of the University of Plymouth Students Union's (UPSU) property management operation.
The partnership, in effect a transfer, gives CSL access to all university students who are placed in digs by UPSU.
It means CSL will manage 300 flats or houses previously looked after by the union and four UPSU staff working in lettings will transfer over to the company bringing it to almost 40 workers.
CSL is already the largest student lettings firm in Plymouth, and thought to be the largest south of the M5 with 3,000 rooms under management.
It is also the largest single lettings office in the entire UK and already has a turnover of more than £15million.
"We manage more properties than all our competitors put together," said CSL chief executive Henry Hutchins. "We are in a very dominant position in Plymouth and have a range of offer no one else can possibly match.
"That covers one-bed flats to 12-bed houses to halls – we have it all."
He said the partnership would benefit students, and landlords, by allowing CSL to learn what students want from the very organisation that is closest to them.
"We will be getting that feedback from an institution that is so close to the students," Mr Hutchins said. "It will improve our offer to the customer."
Gina Connelly, chief executive of UPSU, said the deal with CSL followed a strategic review.
She said the union's accommodation arm had been a success but it needed to "reallocate resources".
Ms Connelly said the partnership would help students and added: "It will make sure they get the best provision in terms of housing."
CSL has fuelled its growth by reinvesting and honing its offer to students, and claiming a greater market share.
And it is also keen to highlight the many firms and services that support its operations in Plymouth. More than 25 companies work with CSL.
In 2016 UPSU had a turnover of £6million and more than 80 staff. The independent and democratic charity, which exists to represent students' needs and views, aims to maximise opportunities for students to get work experience and develop their skills.
Plymouth's is, commercially, one of the 10 largest students' unions in the country.
In 2016 it was ranked 21st out of 139 in a national student survey, and was the highest placed in the South West.
UPSU receives a £1.7million grant from the university, but the rest of its income is self generated.
What UPSU does is wide-ranging, from running cash-generating bars and catering, to non-commercial activities: giving advice to students, helping them set up and run societies, fund-raise and volunteer, and it is one of the few SUs to run sport on campus, in the form of a sports centre and gym.
It set up its lettings agency in 2016, but has now transferred this to CSL so it can concentrate on its core activities.
UPSU has six elected executive officers, who represent students on the board.
https://www.plymouthherald.co.uk/news/business/plymouth-firm-now-controls-more-1953131
Publicity generated by Dorcas Media