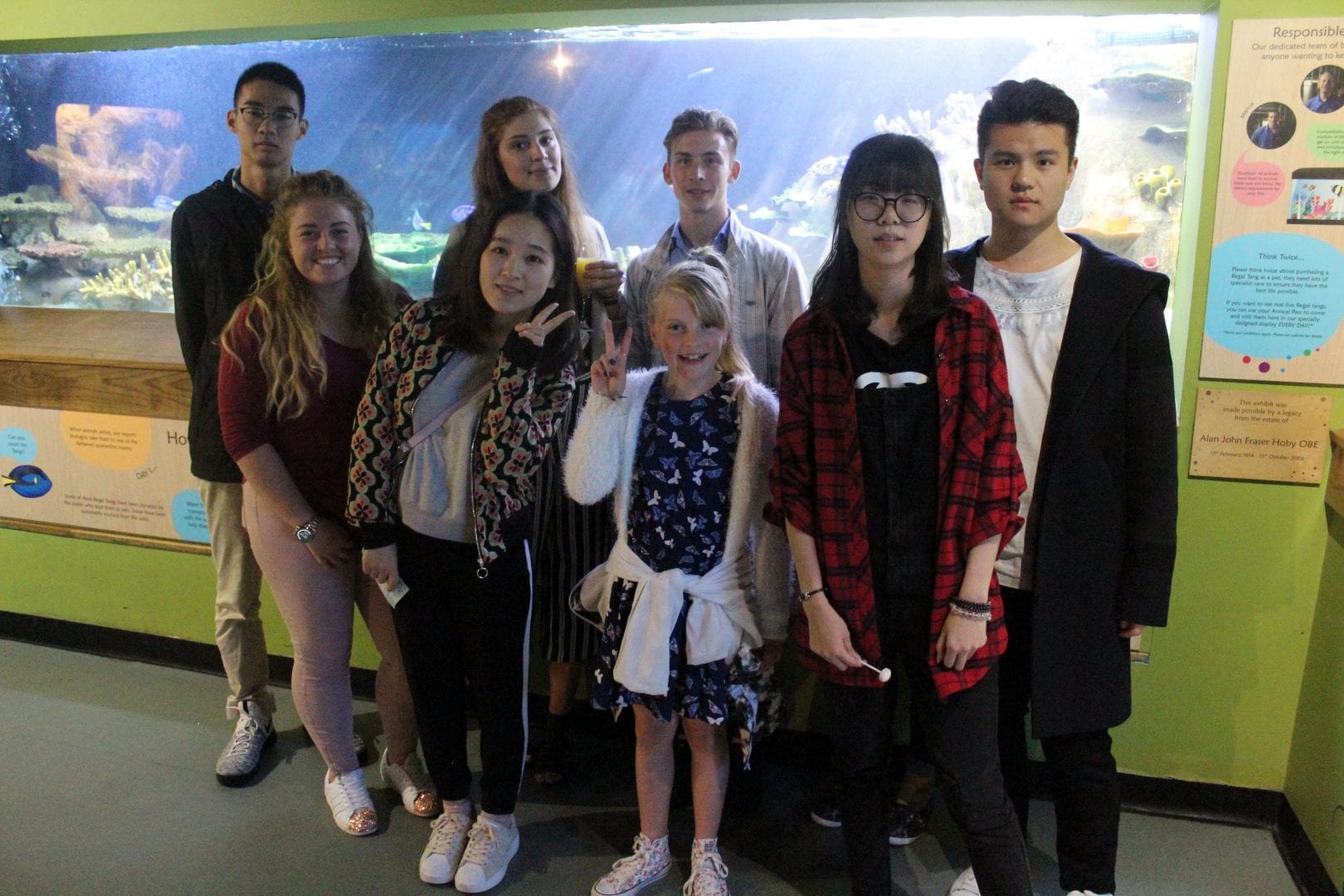 CLEVER NETWORKING AT THE AQUARIUM
Team CSL with some of the international students
Clever Student Lets recently hosted an international networking event at the National Marine Aquarium – for two hundred students from across the globe.
Plymouth's number one student lettings agency laid on canapés and soft drinks for the overseas learners – so they could get a taste of local produce – and visit for free, one of the city's top premier tourist attractions, said James Deacon, sales and marketing manager at Clever Student Lets.
Mr Deacon, said: "The CSL event at the NMA was our chance to play host and show the visitors the very best of what Plymouth can offer. The young students are studying at City College Plymouth, City College of Art, and Plymouth University."
"International students studying in the city are becoming a generation of ambassadors for Plymouth around the world, and when they go home they encourage others to look at studying in our waterfront city."
Henry Hutchins, chief executive of Clever Student Lets, added: "We take pride in working with our partners and businesses across the city to enhance the student experience while learning in the city."
"We are not just about offering CSL's nationally acclaimed lettings services. But crucially supporting Plymouth's £300+ million a year student economy, and our biggest invisible export across the globe."
Clever Student Lets and Santander Bank carried out the first ever survey last year which revealed the 31,654 students living in rented accommodation, or at home spent £33,951, £103 every week – during their nine-month academic year, in 2013-14, and equates to £305,559,934 that year.
Clever Student Lets is carrying out a new survey since the Brexit Referendum of last year with Santander Bank, and Plymouth University's Post Graduate Unit -to look at the student market in more detail and the impact on the city," said Mr Hutchins.
"CSL is working with city education providers, and local businesses – to join up our city offerings for international students in the global market place."