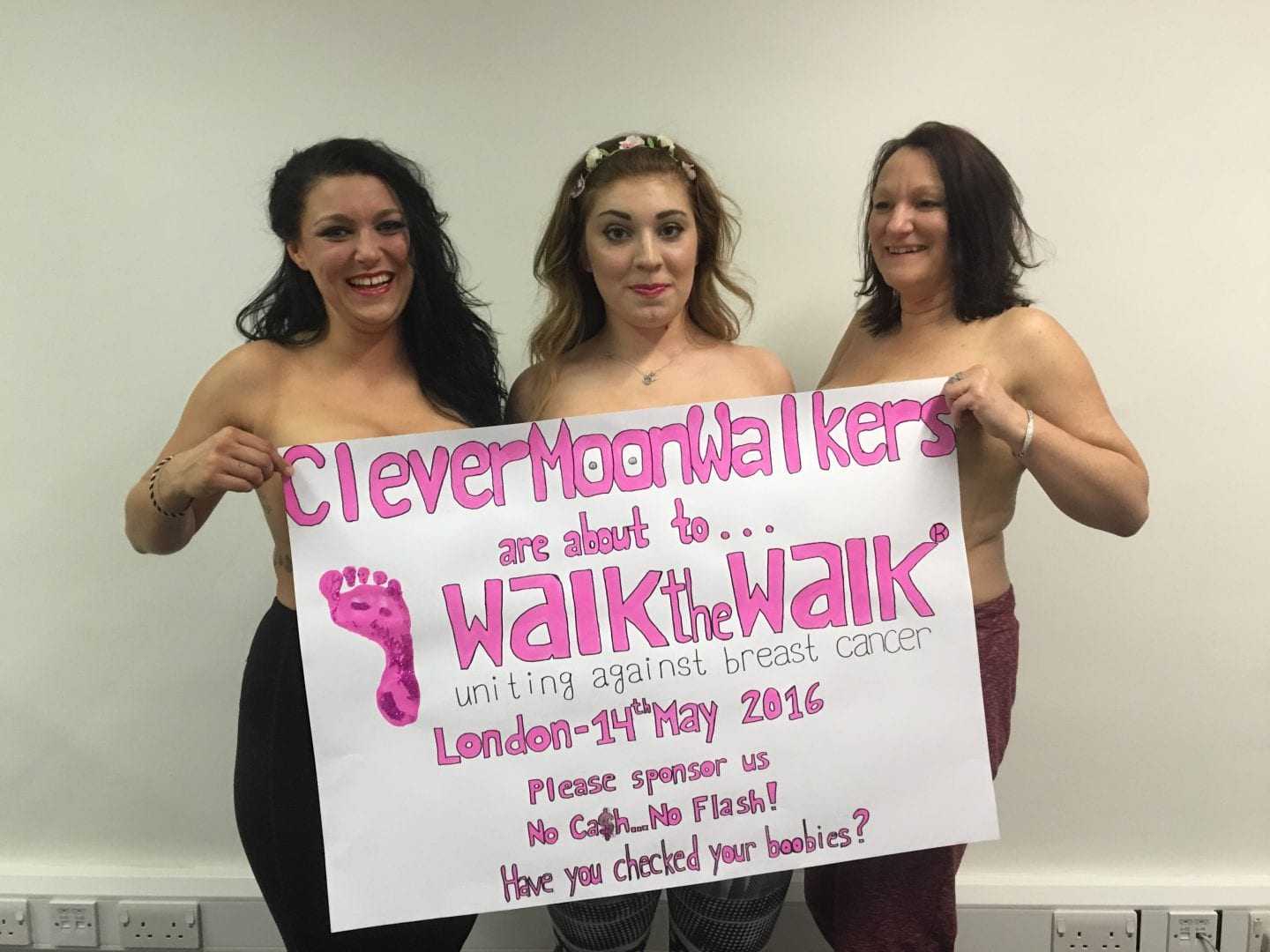 CLEVER MOONWALKERS STRIP FOR CHARITY
GETTING NAKED FOR BREAST CANCER
Picture left to right: Kerrie Laming, Laura Lamb, and Julie Peard
THREE Plymouth businesswomen have stripped off to support this year's MoonWalk in London to raise money for vital breast cancer causes.
The ladies from Clever Student Lets are looking to walk over 26 miles around many of the capital's iconic landmarks in the early hours of the morning – and looking to dress up in feathers and sequins to add to this year's carnival theme.
Julie Peard, accounts manager, at Clever Student Lets, said: "This is the third year I'm walking the walk for breast cancer."
"Breast cancer not only affects women, but many men also get diagnosed every year."
Emma Peters, credit controller at CSL, said: "I know quite a few friends with breast cancer and I'm doing the MoonWalk to raise money for more research into beating this dreadful disease."
Kerrie Laming, CSL contractor, said: "Everyone knows someone affected by breast cancer and I'm urging my friends to support me and the charity."
Administrator Laura Lamb at CSL, added: "I'm looking forward to the walk, and joining thousands of other people across the UK in coming together to support this vital cause."
Clever Student Lets was set up in 2010 and has grown rapidly to become one of the UK's most innovative letting agents.
The four Clever ladies are walking the walk in London on May 14th and 15th, and already raised over £800.
Anyone looking to make a donation at: https://moonwalklondon2016.everydayhero.com/uk/clevermoonwalkers  or more information about the London MoonWalk can email: info@walkthewalk.org