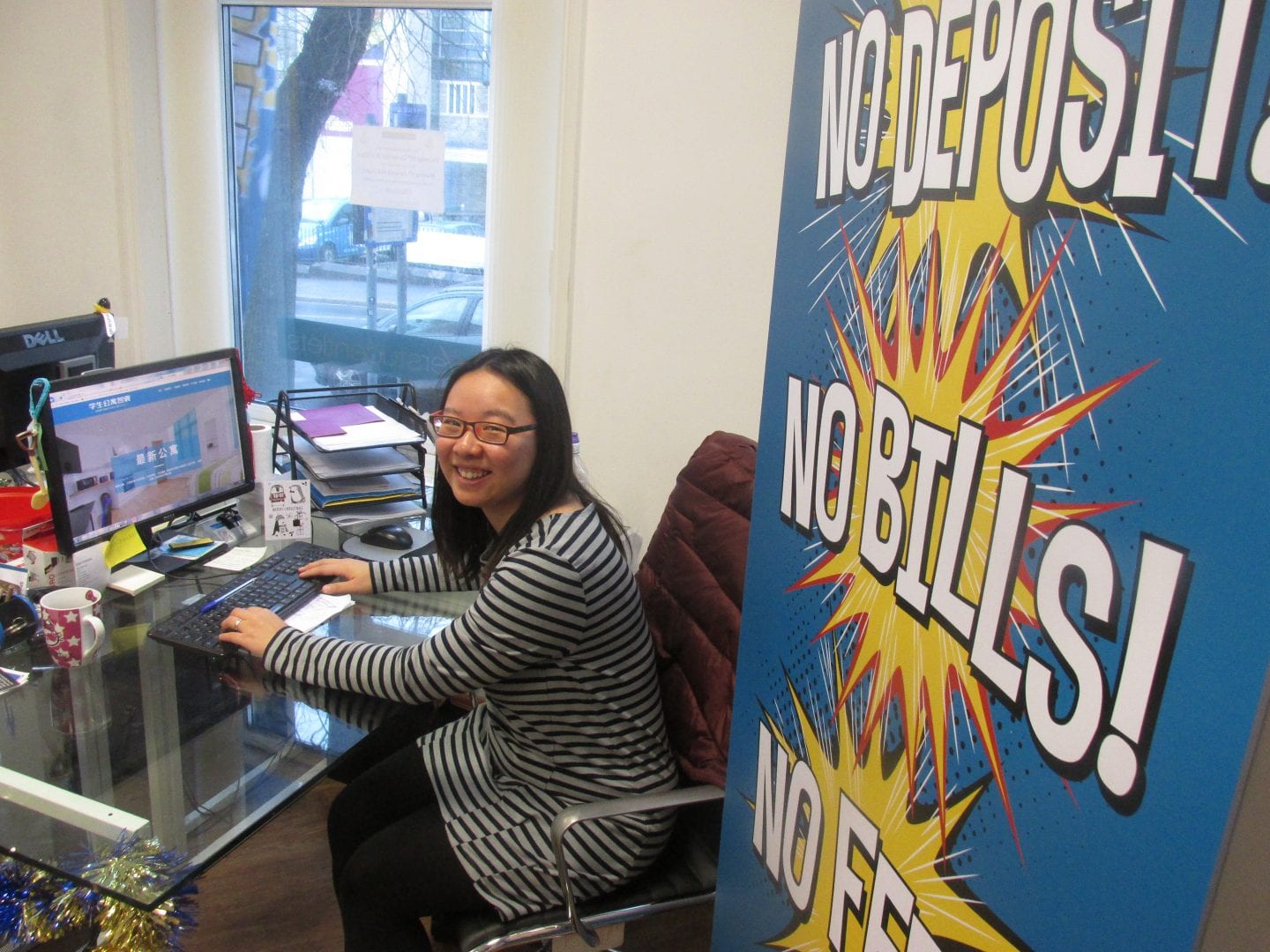 CLEVER INTEREST IN PLYMOUTH
Anita Sze-Ming Lee
MORE Chinese agents in London and China are looking at enrolling students in Plymouth – following the success of Clever Student Lets new China designated website.
North Hill-based Clever Student Lets has built a "China specific" website and aimed at Chinese students and parents to tap into the fast-growing Far East market.
The website went live earlier this year promoting CSL services, and the benefits of English language learning and studying at colleges and universities in Plymouth.
Anita Sze-Ming Lee, CSL sales advisor, said: "We have agents in China and London interested in Chinese students learning in Plymouth instead of London which is due to the success of our Chinese website."
"We are sign-posting all enquiries to our partners in Plymouth and our website is helping parents, students, and agents navigate the best at what CSL and Plymouth can offer."
Henry Hutchins, CSL chief executive, said: "China is a very important market for us, and continues to impress with its steady growth in students wanting to study in the UK, and with that they'll need the best accommodation our city can offer."
Miss Sze-Ming Lee, added: "CSL have invested a great deal of time and resources in the new website and is now paying off with interest across China, especially on China's biggest free phone and social media app that links over half a billion people on WeChat."
"I'm originally from Hong Kong and came to Plymouth University to study hospitality and tourism, and fell in love with the waterfront city," she said.
"I've spend hundreds of hours copy writing, translating and helping design, and promoting the site across China."
"The website feature articles, images, and talk about our accommodation services, but also support other education providers in the city and region."
CSL was set up in 2010 and has grown rapidly to become one of the UK's most innovative letting agents, and nominated for four Sunday Times Lettings Agency Awards in London next month, for innovation, marketing, student letting, and customer services.