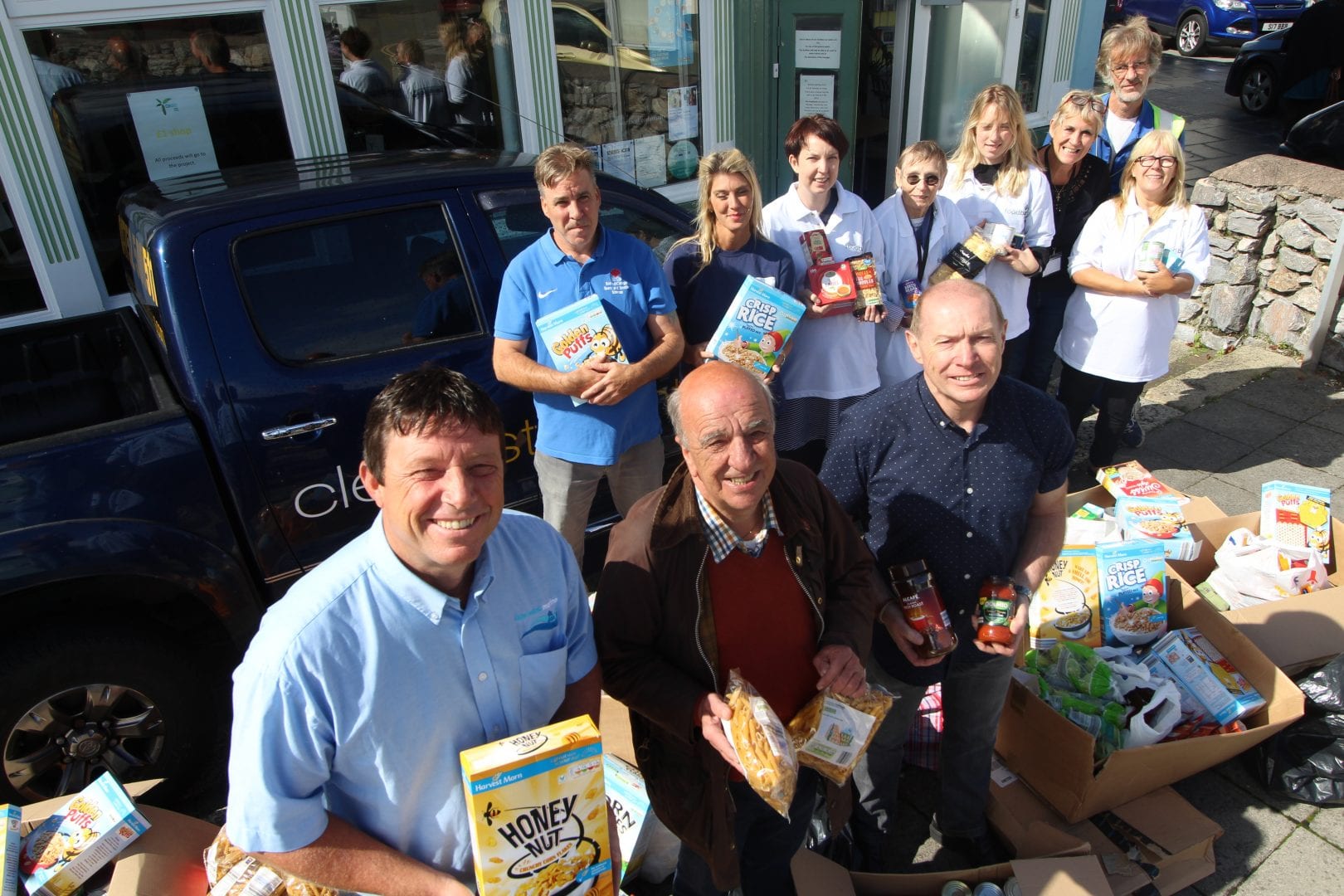 CITY FIRMS DELIVER £1K OF URGENT FOODBANK PARCELS
Following a city SOS appeal by the Oasis Project based in Stonehouse for more food supplies. Clever Student Lets sent out thousands of emails to its students, and other city firms and partners – to donate urgently needed grocery parcels.
Supplies at the Plymouth Food Banks are running short due to high demand says Maria Mills MBE, and we desperately need more tins of fruit, tinned meat, sugar, long-life milk, long-life fruit juice, biscuits as well as sanitary items, she said.
Mrs Mills, said: "We are seeing high demand for our services, and running short of most foods that we provide to people across the city in crisis. The need to provide nutritious food parcels is very important. Many of the people who come to our Food Banks have a poor diet, and driven by financial restraints and not what is healthy."
"We have students that use our Food Banks and goes to show the generosity of our student population in the city to answer our calls for help," said Mrs Mills
Clever Student Lets answered the call with other city businesses including Pillar Land Security, and New Wave Marine, and two other companies that wish to stay anonymous, said the chief executive of Clever Student Lets, Henry Hutchins.
Mr Hutchins, said: "We sent out thousands of emails to our student customers and asked them not to throw away any packets or cans of food, and donate to the Plymouth Food Banks. We also sent out emails to 25 contractors that work with us, and our many partners across the city for help. We got a splendid response and over £1K in much needed grocery parcels."
"For the last 8 weeks our maintenance crews and contractors have spent hundreds of hours collecting food items for the Food Banks. And we aim to make this a regular event. We already donate clothes, shoes, lap tops, and other items to several charities every year – and the Food Banks will now be part of our donations,' said Mr Hutchins.
Darren Negus, Maria Mills MBE, and Sharon Parsons
Darren Negus, operations manager, at New Wave Marine, said: "We work closely with Clever Student Lets and our cleaning teams have been helping to collect all the food parcels. We have also bought food, and gave the Oasis Project a cash donation of £100 to buy other foods."
"Our company works across the UK and it is important that we give something back and support people that have hit hard times, and the Plymouth Food Banks are a vital service for many people in our community," he said.
Donations can be dropped in to the Oasis Project from Monday to Friday 9am to 4.30pm, or at drop-off points in Sainsbury's, Asda and some Co-Op's.