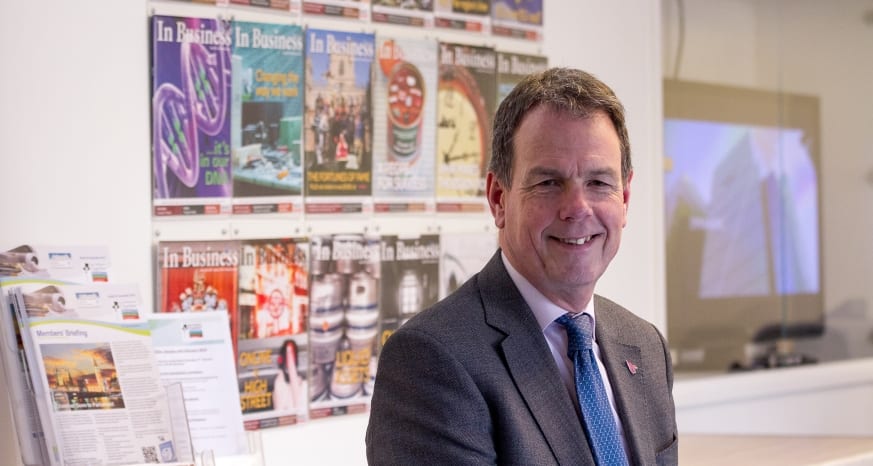 CHAMBER SEE'S MERIT OF PLYMOUTH AIRPORT
CHAMBER SEES MERIT OF PLYMOUTH AIRPORT
Statement by the Chief Executive, George Cowcher
Devon Chamber of Commerce
There has been public comment about the Chamber of Commerce's stand on the future of Plymouth Airport following yesterday's Plymouth Plan public inquiry by Tim Jones.
Tim Jones, whilst being a Director of Devon Chamber of Commerce – does not speak on its behalf. It is understood that the views he has expressed are as Chair of the Devon and Cornwall Business Council (DCBC).
The Devon Chamber see's merit in the retention of flying activities at the airport and has been impressed by the proposition assembled by Fly Plymouth. We believe that a case needs to be tested at the public enquiry, particularly to test its financial credibility, and set against the alternative plan being put forward by Sutton Harbour.
The Chamber's stance is clear. Support the Plymouth Plan as prepared by Plymouth City Council – and await the outcome of the scrutiny occurring at the Plan Inquiry.
George Cowcher Chief Executive of Devon Chamber of Commerce said. "The Chamber has received representations from both sides in respect of the airport, has debated the merits of both extensively, and has agreed to await the outcome of the Local Plan Inquiry."
http://chamber.wearekonstruct.co.uk/Contact/