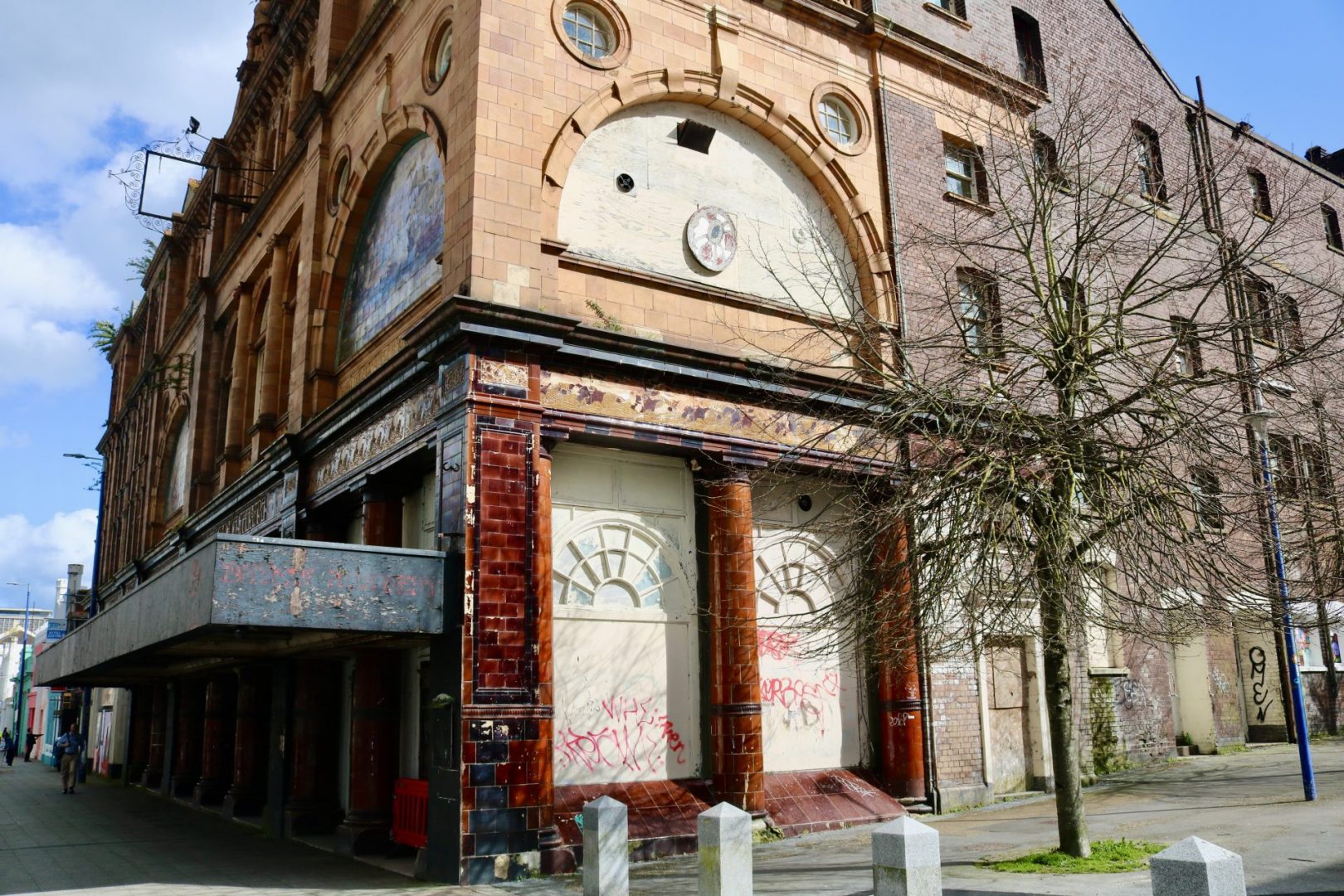 CALLS TO RESTORE THE PALACE THEATRE IN PLYMOUTH
They are Plymouth's Tablet of Fame plaques where local residents' every day walk-over a part of the city's unique theatre history in Union Street.
Four embedded street tablets are permanent reminders of the hey-day of the iconic Palace Theatre from show programmes in the 1950s.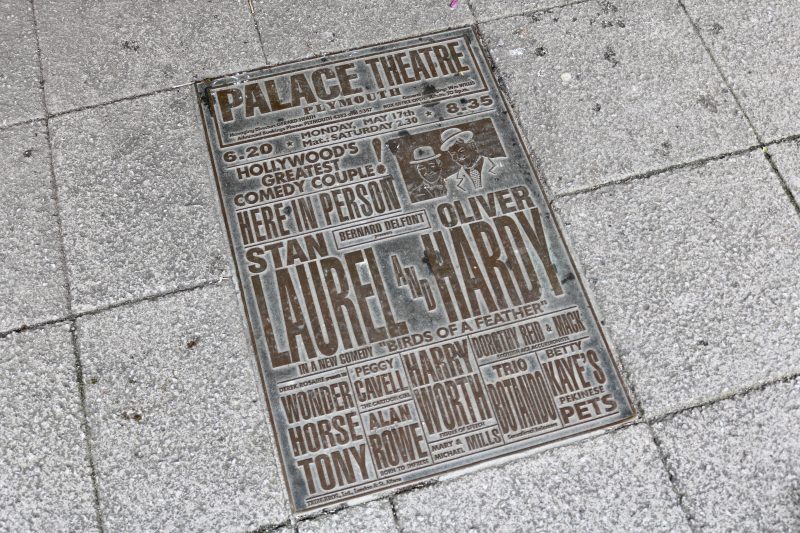 City campaigners are calling for the owners of the Grade 2 listed derelict site to conduct emergency repairs on the Victorian masterpiece.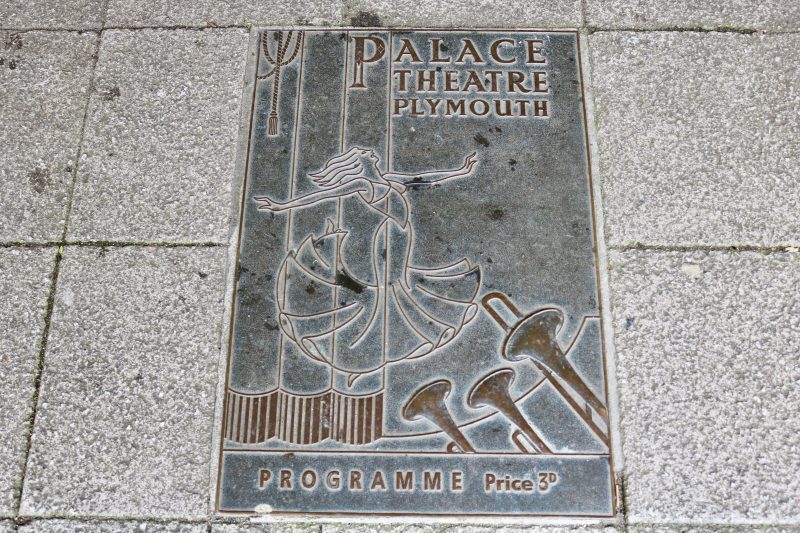 The Palace Theatre is one of England's outstanding architectural Victorian buildings – and been sat in the dark for far too long, say Plymouth heritage supporters.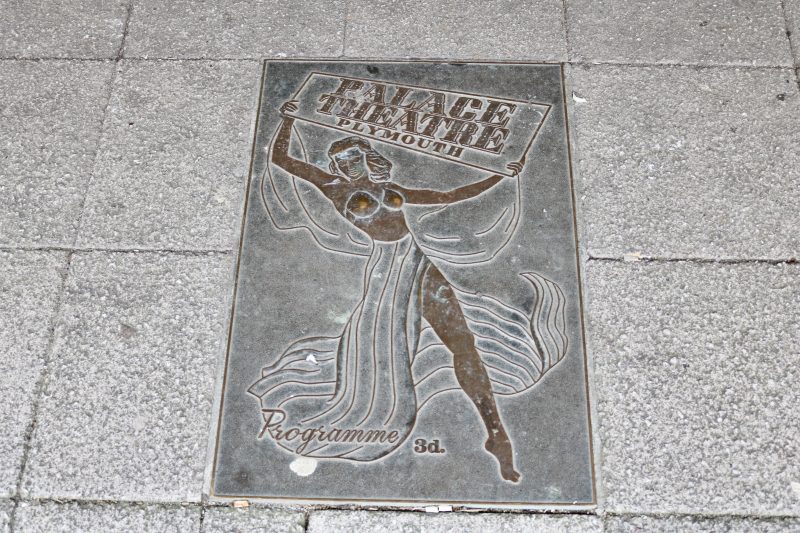 The Palace Theatre has been on the 'Theatres at Risk since 2006', together with the adjourning 'Great Western Hotel'. At the moment trees are creeping up the walls and the deterioration of one of the city's most important landmarks – still awaits patiently in hope of repair, and a restoration programme.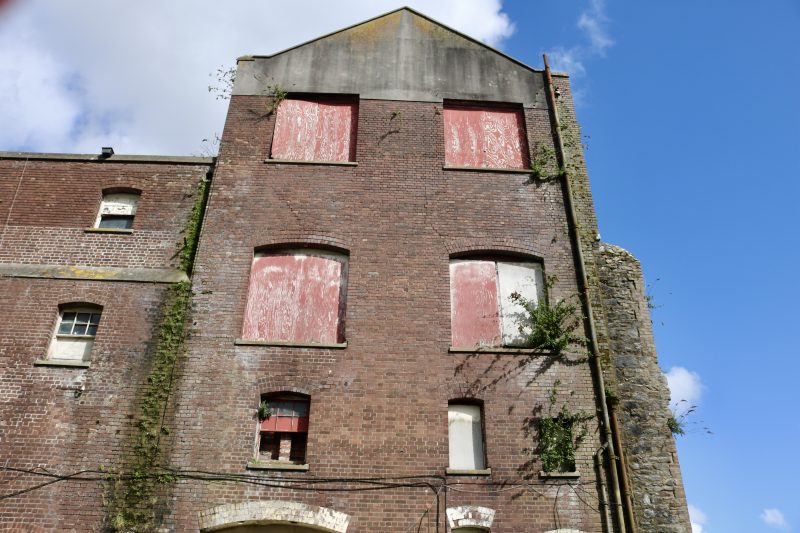 Former Conservative MP for Sutton and Devonport from 2010 to 2017, Oliver Colvile, said: "The Palace is in desperate need of emergency repairs and I support any initiative that will bring this beautiful building back into our cultural and civic life again."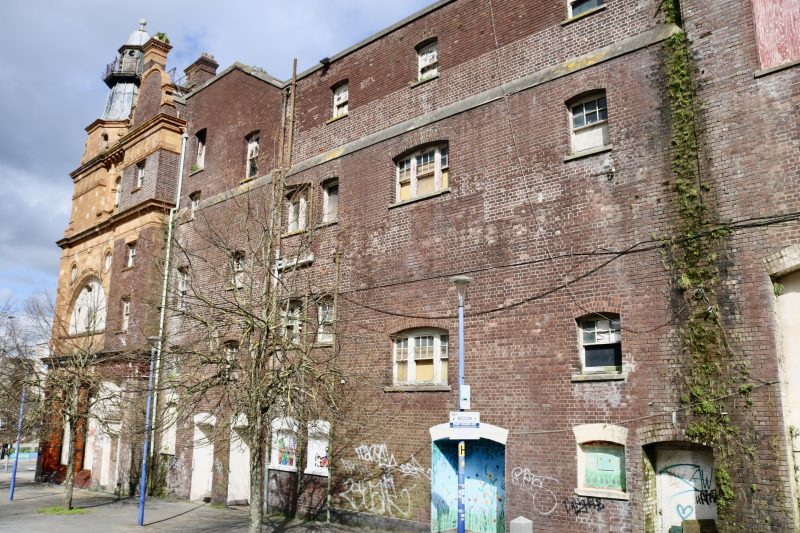 "For over 124 years this unique landmark as stood gracefully and defiantly in the heart of our city, and it would be wonderful to see it restored to its former glory,' he said.
The Palace opened in 1898 as a music hall, but was damaged by fire only three months after opening, and was re-opened in 1899 as the new Palace Theatre of Varieties."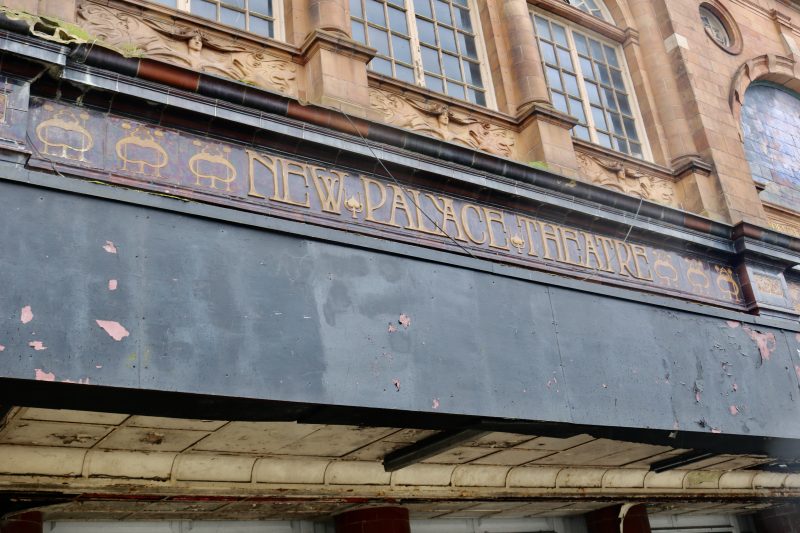 The Palace with stood the Blitz of 1941, and the Post War planners of the 1940s, 1950s, and 1960s, and we remember in 1998, when the Tinside Action Group held one of the last events in the Palace, and a Pool Aid showcase of local bands to save the Art Deco Tinside Lido.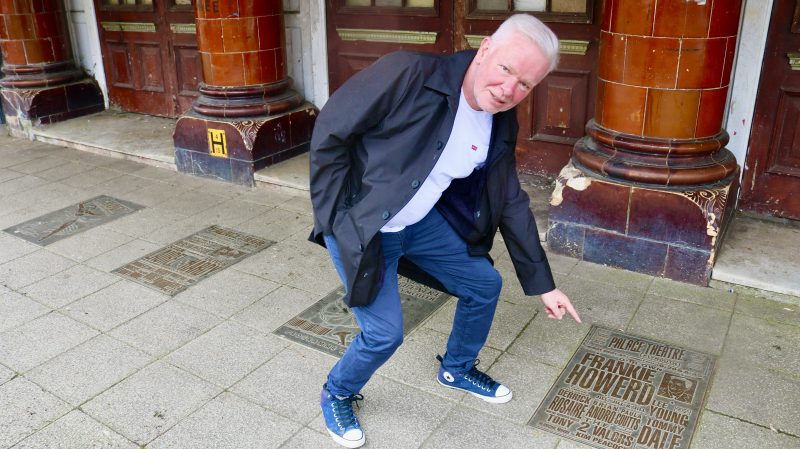 Dorcas Media's Sales Director, Ian Fleming, is standing for the St. Peter and Waterfront Ward in the Plymouth Council elections on May 4th, and leading the campaign for the restoration of Plymouth's Palace Theatre, and already campaigning for derelict land on the Hoe to be turned into a temporary carpark to alleviate local and visitor parking in the area.