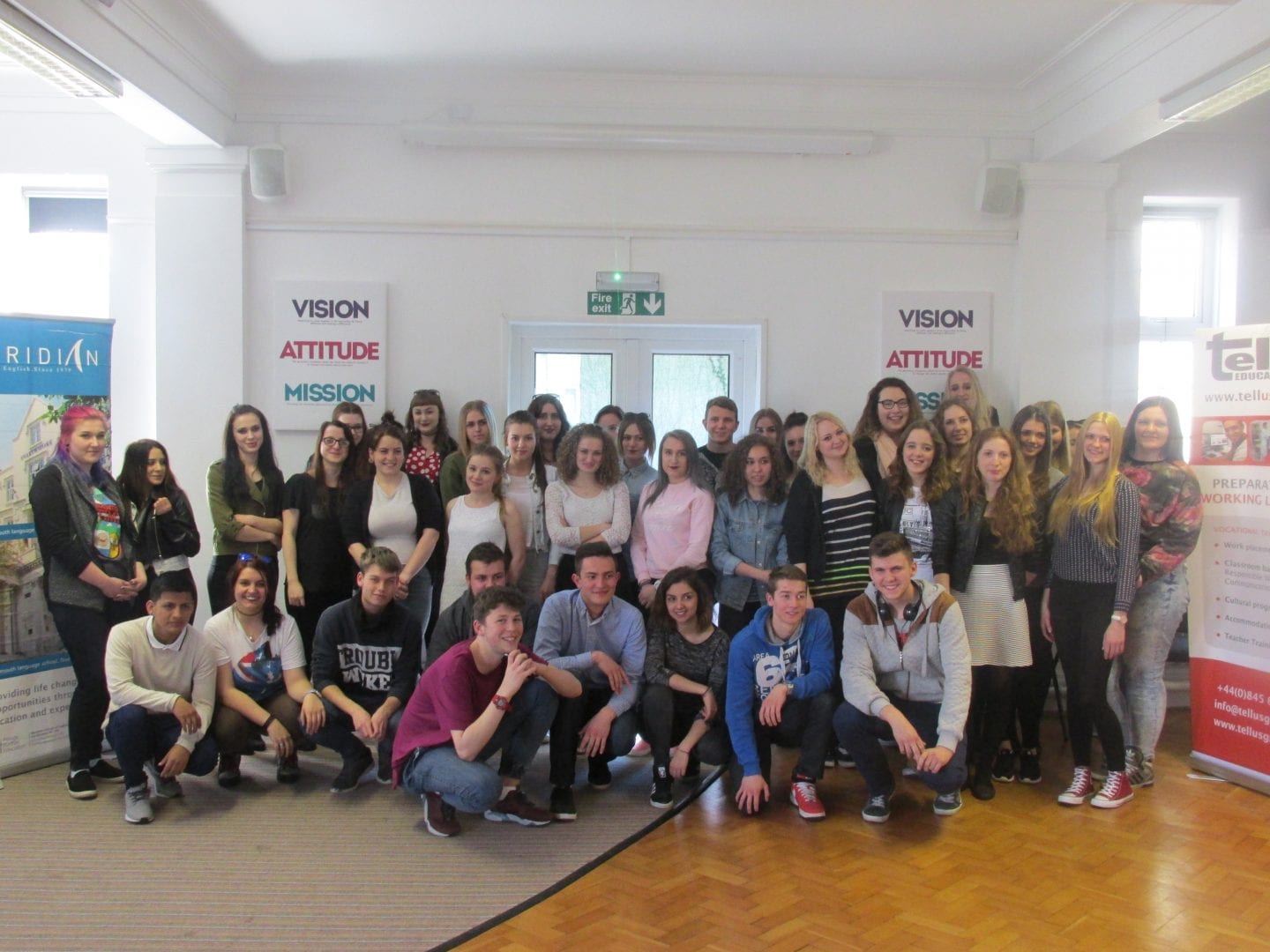 BUSINESS NETWORKING EUROPEAN STYLE
A EUROPEAN group of students visiting Plymouth to improve their English language skills at the Tellus Education Group were set an assignment by Dorcas Media – in the art of business networking and marketing presentations.
The group of 40 learners mainly from Poland were split into small teams to investigate more about their fellow teammates, and find out interesting facts and information, and then talk about them to the wider group in English.
Sarah Willows, English teacher at Tellus, said: "The two-hour session broke down barriers, but most of all made the group understand the importance of listening, communicating, presenting, and why networking is important to local businesses everywhere."
Kevin Kelway, director of Dorcas Media, added: "At the start of the session many of the students didn't know much about each other, but at the end we discovered budding opera singers, journalists, photographers, accountants, footballers, and entrepreneurs, all by the simple art of networking and communicating."
"What did the two-hour session really boil down to? Building relationships, teamwork, actively maintaining them, and giving as much as you take," said Mr Kelway.
Tellus Education Group has been successfully providing educational services since 2003, and throughout its Meridian School of English since 1979 in Plymouth and Portsmouth.