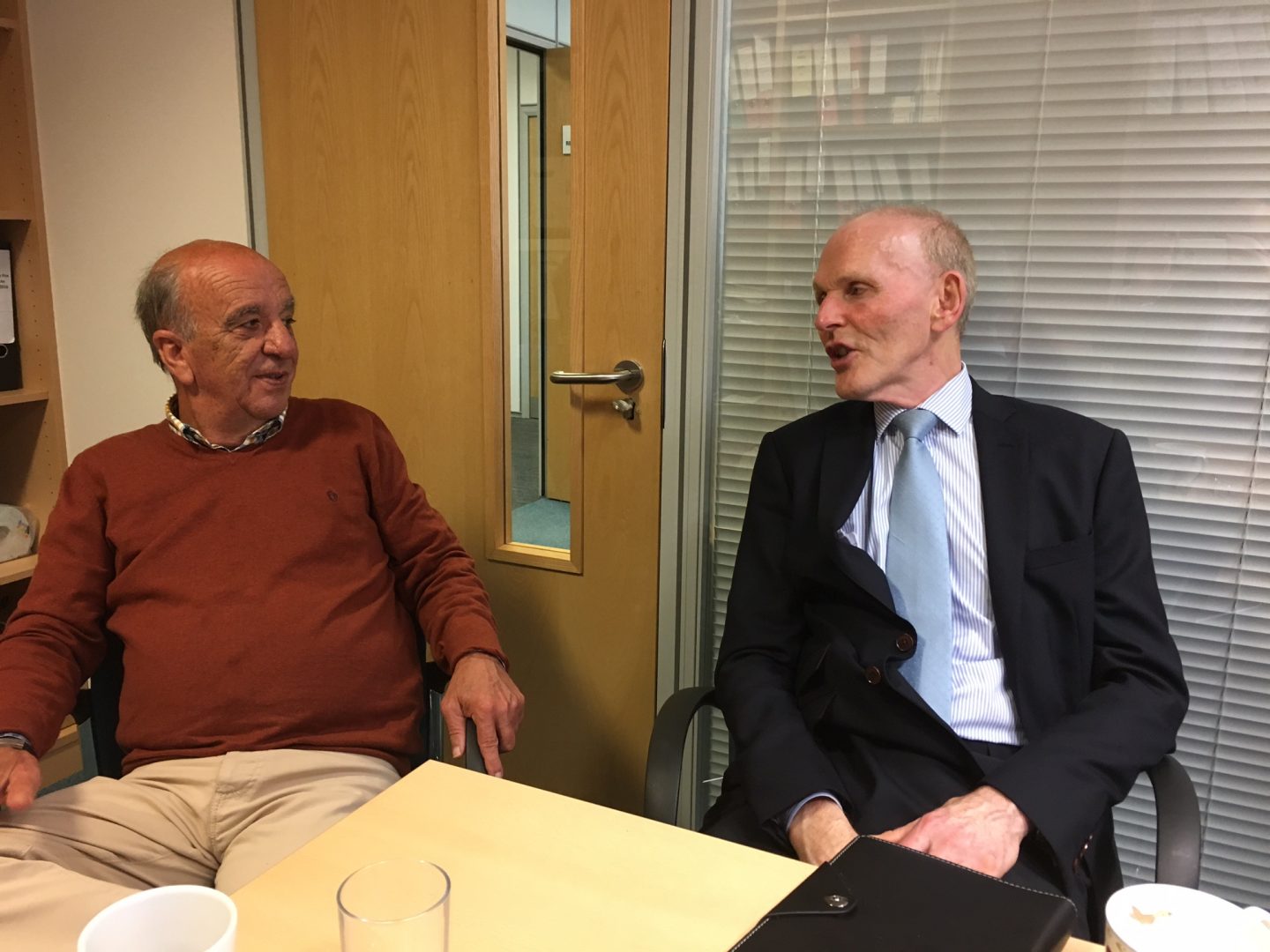 BUSINESS CAMPAIGN FOR SW STUDENT ECONOMY
Picture: Henry Hutchins and Tim Jones
South West business leaders have re-booted their campaign urging the Government to remove students from immigration figures – after claiming there has been a drop in the number of overseas students coming to Plymouth.
Henry Hutchins, chief executive of Clever Student Lets, is leading the campaign and says Plymouth is already suffering a fall in foreign student numbers due to Government policies on immigration.
Mr Hutchins, said: "CSL are writing to all 650 MPs and members of the House of Lords asking Ministers to reverse a decision to count students as immigrants. Business leaders also wants visa regulations loosened so overseas students who do come here can spend more time in the UK."
Tim Jones, the chairman of the Devon and Cornwall Business Council is also giving his support to the campaign and said: "The importance of the education sector and the student economy are crucial for the region. The Government must look again at short and long term learners wanting to study in the UK."
"We are competing in a global market place and the Government must listen to the experts – especially if we want grow the sector for future growth post-Brexit."
Mr Hutchins, added: "The cash generated by one foreign student coming to the UK equates to that of exporting one British-made Jaguar car. We are already seeing a drop in foreign students."
"For the past three years Plymouth businesses have been leaning on the Government to take international students out of the net migration figures."
"Clever Student Lets are commissioning a new report in association with Santander Bank to look at the Student economy in Plymouth to help policy makers going forward to support this strategic export market," he said.