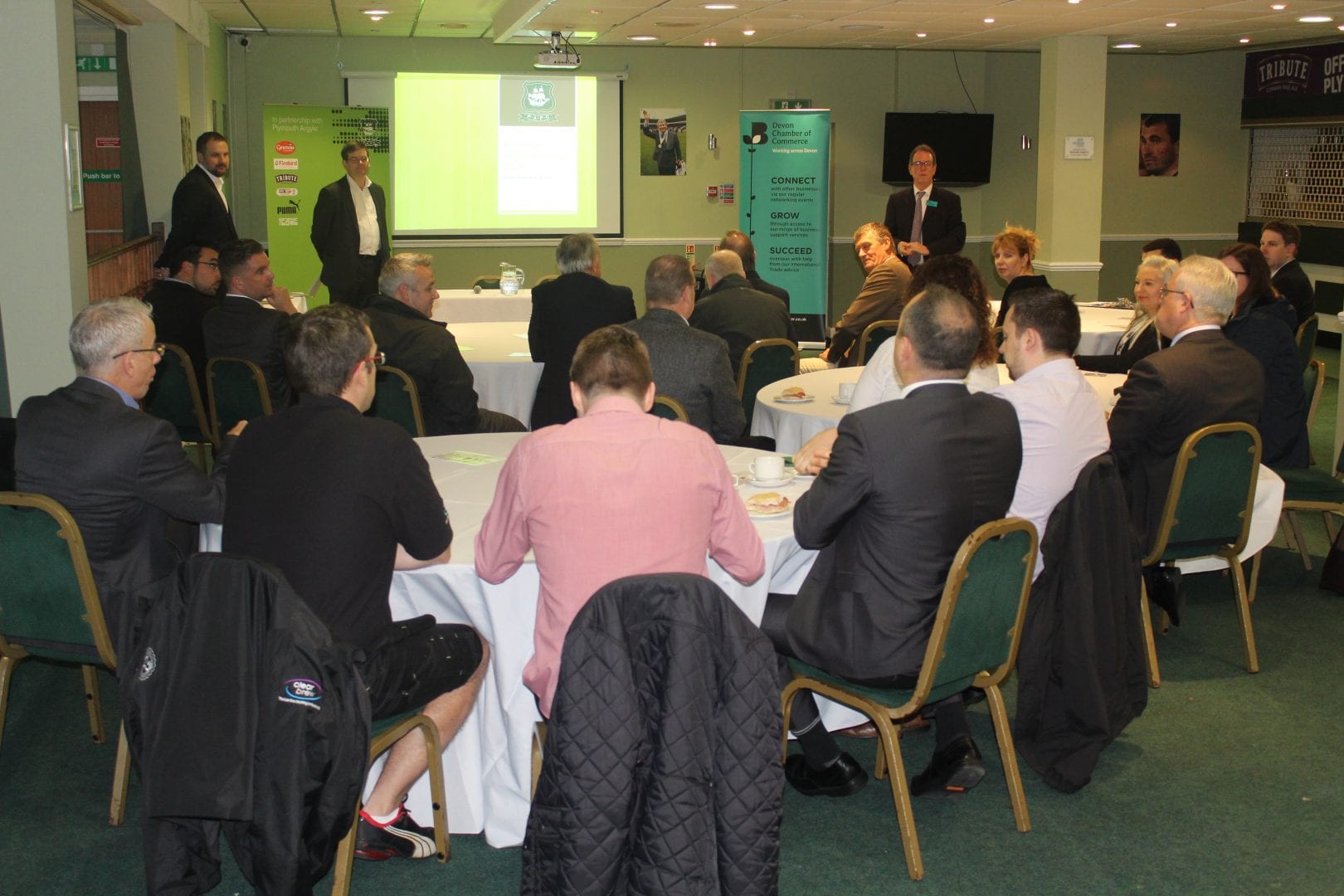 BREAKFAST BRIEFING OVER PLYMOUTH ARGYLE PLANS
CITY business leaders were given an early morning breakfast briefing on development plans for the future of Plymouth Argyle's new Grandstand, refurbishment of conference facilities, and an ice ring arena – that will go in front of city planners next month.
Chairman of Plymouth Argyle James Brent gave members of the Devon Chamber of Commerce an overview of the proposals that could start in January 2018, he said.
George Cowcher, chief executive of Devon Chamber of Commerce, said: "Plymouth Argyle is an important city business and had some major challenges in the past, and our members wanted to know more about the future development plans for the club."
Mr Brent, said: "We were delighted that so many in the business community came to hear more about our exciting plans for Home Park."
"Plans include refurbishment of our conference facility that will be the largest suite in the city. And looking for local sub contractors to take up much of the work in building the new Grandstand and ice ring," said Mr Brent.
About 400 jobs full and part time will be created from the scheme, and outline planning permission as been granted on a mixed used development including food and beverage units, offices, gymnasium, a hotel and veterinary surgery.
There are also proposals to make improvements in and around the park and stadium, and tidy up the entire area, said Tony Hopwood, project coordinator.