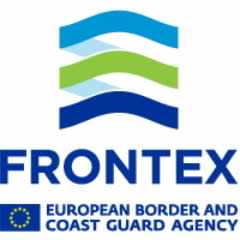 AUDAX INVITED TO EUROPEAN DAY FOR BORDER GUARDS
INTERNATIONAL Body Worn Video Camera pioneers, Audax Global Solutions, have been invited to a special event by Frontex – the European Border and Coast Guard Agency, to showcase it's cutting edge Body Worn Video cameras, including their recently launched Bio-AX® system.
Audax has offices based at Stonehouse in Plymouth, and recently opened a new office in Brussels, will be attending the European Day for Border Guards (ED4BG) being held on the 12  June in Warsaw, Poland.
(ED4BG) presents Europe's border-guard community with an opportunity to share experiences and best practice, and provides a forum for topical discussion, exchange of views between key border-management players, said Adam Liardet, Managing Director of Audax.
Mr Liardet, added: "Audax is very pleased to be invited to Warsaw to showcase Bio-AX®, which is designed and manufactured in Europe; as it evidences the success of our Horizon H2020 funded project and provides additional security to European Citizens and Critical Infrastructures."
Audax Global Solutions is at the forefront of Body Worn Video technology, which focuses on enhanced situational awareness, worker safety and embedded security by design to deal effectively with the ever challenging security risk landscape.
More information about Audax can be viewed on their website:  http://audaxsecurity.co.uk/
Other recent articles about Audax in the press:
http://www.plymouthherald.co.uk/plymouth-tech-firm-set-up-by-veterans-wows-at-europe-s-top-security-expo/story-29965152-detail/story.html
http://www.plymouthherald.co.uk/hidden-cameras-could-record-racism-in-plymouth-s-hate-crime-hotspots/story-29478199-detail/story.html