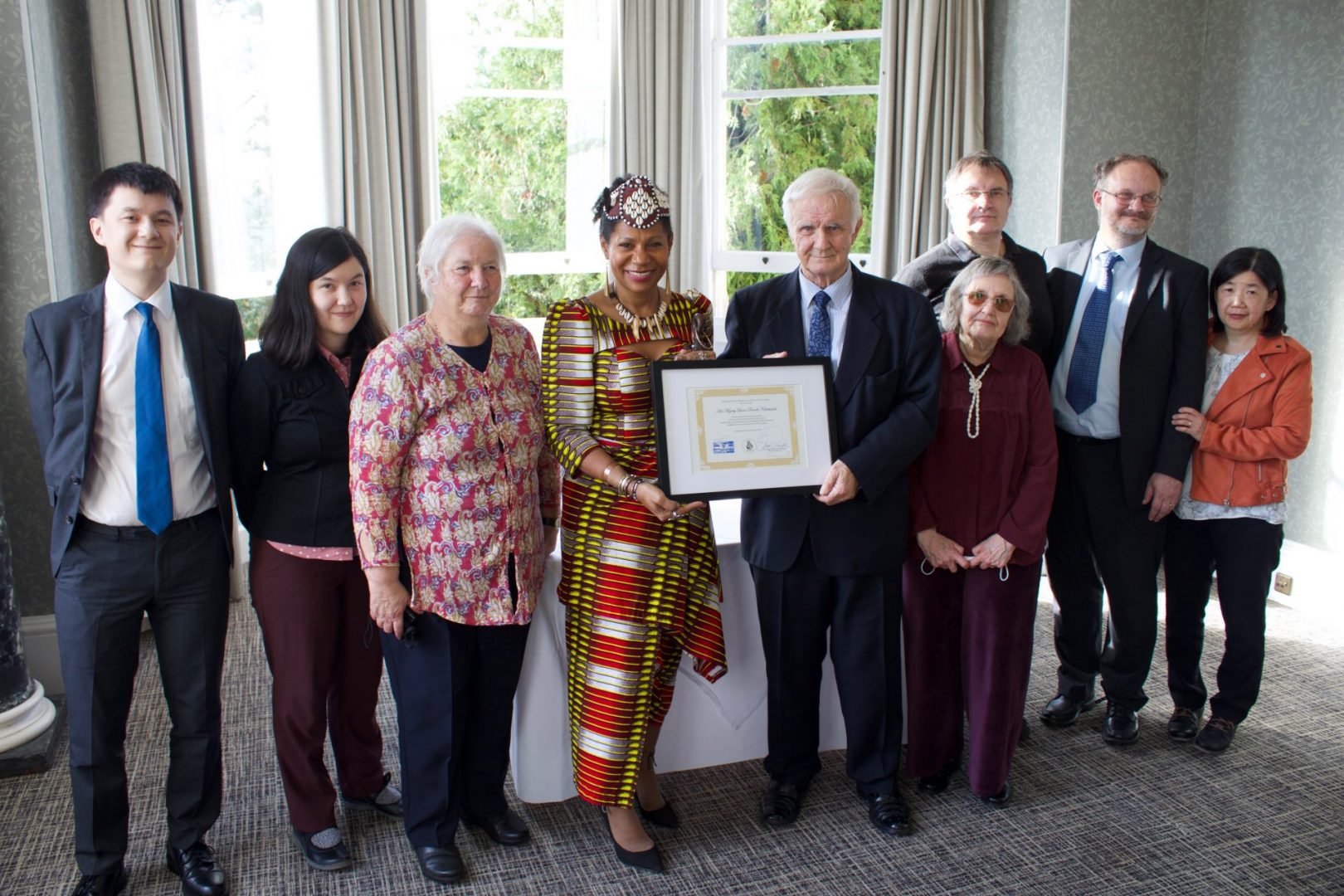 ARISE, SIR CHRIS MARROW – BY ORDER OF THE LEOPARD
Left to right: Josh Marrow, Jade Marrow, Rowena Marrow, Queen Diambi, Sir Chris Marrow, Rosemary Marrow, Andy Marrow, Duncan Marrow, Kui Leng

South West of England environmentalist, novelist, and Pioneer Ferry Operator Chris Marrow – was bestowed the highest honorific decoration from the Democratic Republic of Congo's Queen Diambi Kabatusuila and made a Knight of the Order of The Lepard.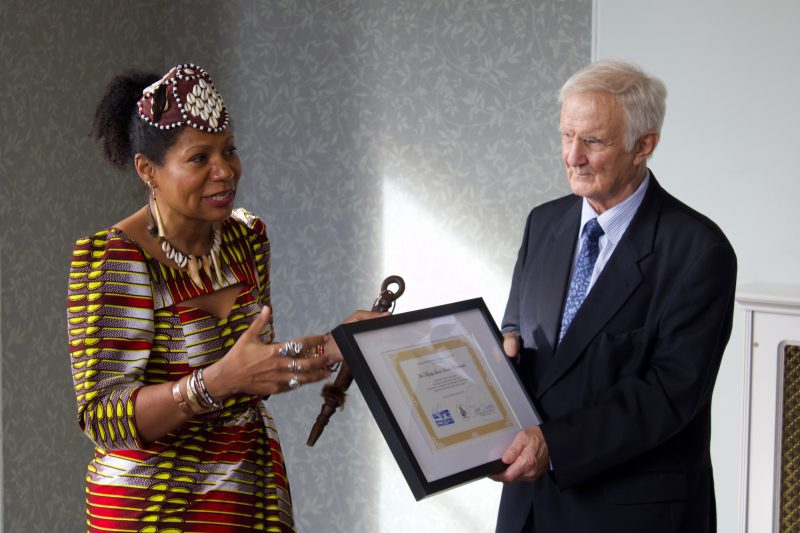 Sir Chris Marrow is the first European to be awarded the Knight of the Order of the Leopard of the Bakwa Luntu of Kasai, in special recognition for his service to Africa and the African people said Queen Diambi.
In a 30-minute ceremony in front of South West business leaders and family members, Her Majesty Queen Diambi used a special carved wooden mace to confer the honour.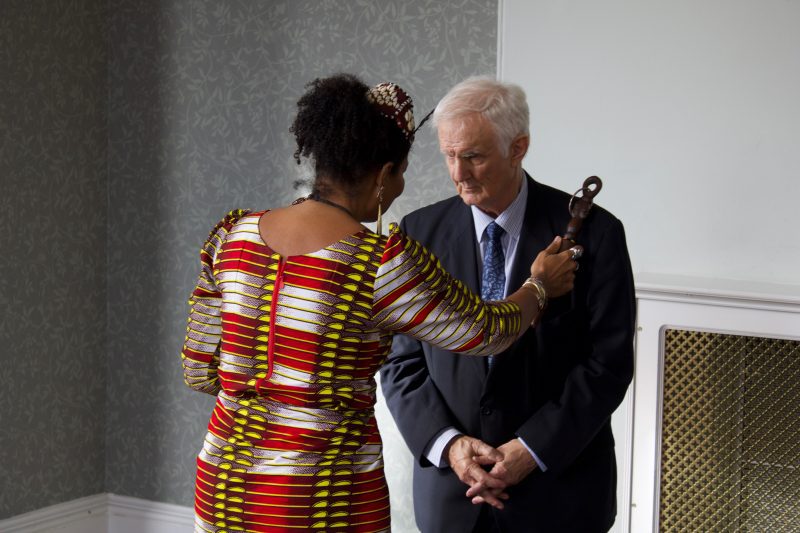 Sir Chris Marrow, said: "I was very honoured by the occasion and this award is also a tribute to my wife Rosemary who's been on our adventure together over the last 60 years."
"I wish to thank Queen Diambi and the incredible work she is doing to create a new relationship with Africa and the rest of the world," he said.
Sir Chris, added: "I have worked in Africa for many years and through the South West Business Council, we held a conference to talk about clearing away the obscene amount of plastic from the River Congo and the world's oceans," he said.

Her Royal Highness Queen Diambi, said: "Africa has no better friend than Chris Marrow, and I'm so pleased to bestow this ancient honour on him, and very proud to call him a dear friend."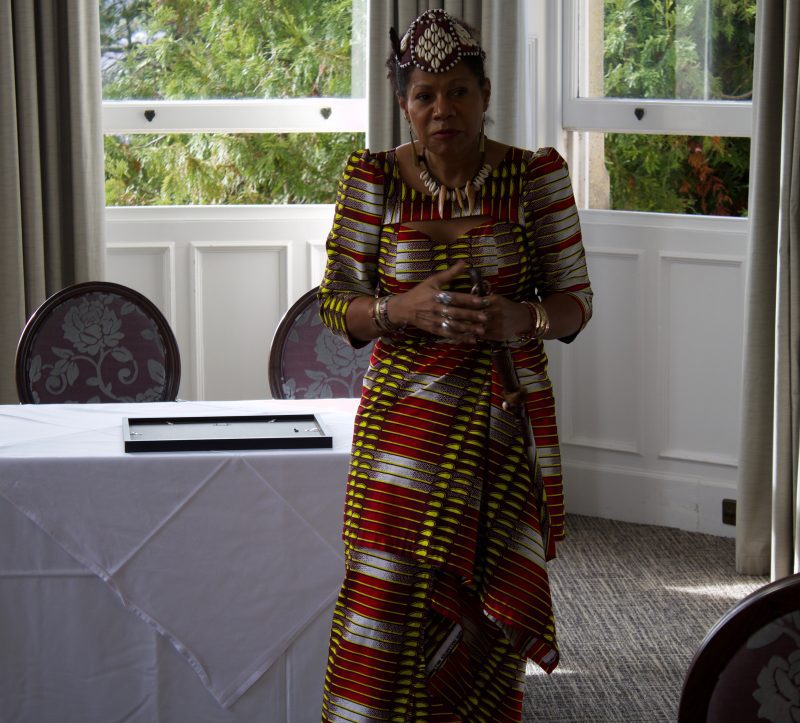 HRH Queen Diambi undertook the investiture of Sir Marrow after an environmental conference held at Exeter University and organised by the South West Business Council.