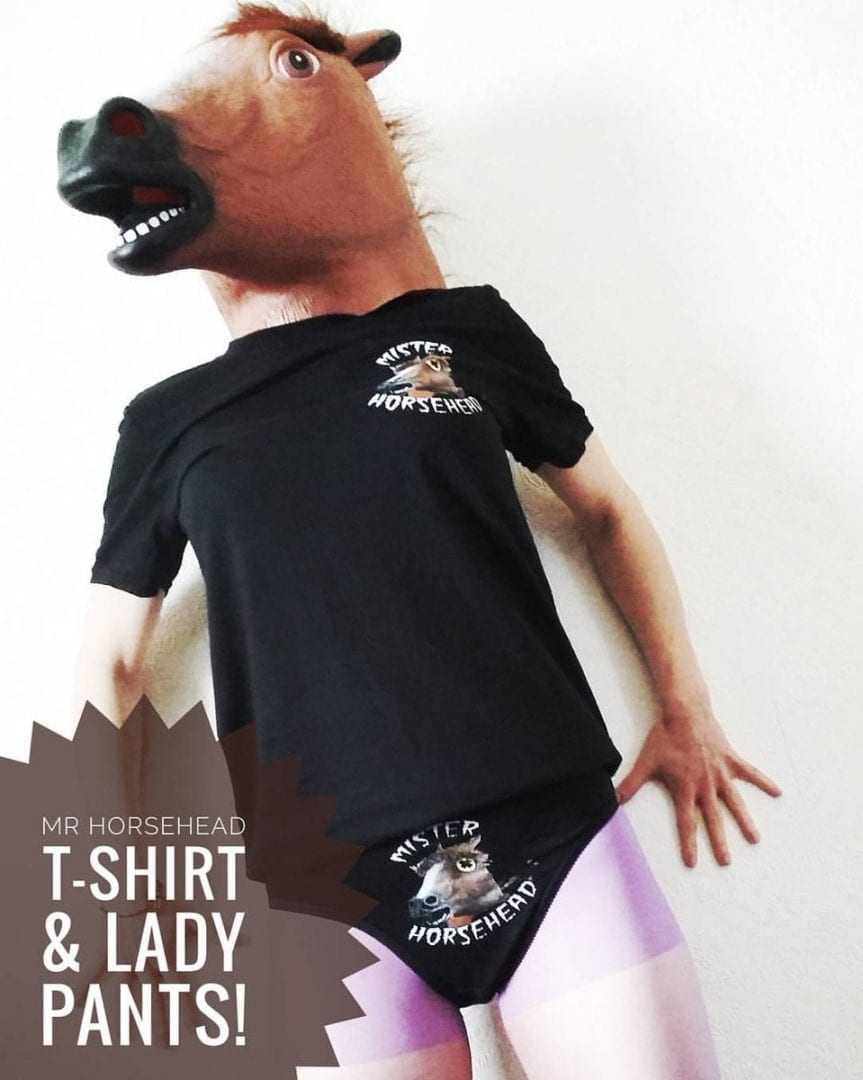 AND FINALLY…A HORSE-HEAD ELECTION SPECIAL
LOCAL mystery artist Mr Horse-Head has nominated himself to cover the local election campaign in Plymouth until the 8th June.
The rebellious city artist who wears a horse-head mask to conceal his real identity – will be observing politicians on the doorstep, and will be producing a very special piece of art in response, he says.
Mr Horse-Head, said: "We have elitist sculptor Cornelia Parker chosen by the powers that be in London to cover this year's official artist election."
"Well, I'm choosing myself has the Plymouth unofficial artist, and will give Cornelia Parker a run for her establishment money – and create something using natural ingredients that I work a lot with in my art forms–horse poop.
I scoop up tons of the stuff to create all sorts of art ideas, works, and horse manure exhibitions."
"With all the challenges facing local residents' and complexities of issues on the doorsteps around the city – I think working with horse manure, politicians and food – is a great artistic combination for this General Election?"
Mr Horse-Head recently attended the launch of Artworks 3 and encouraged the local Conservative candidate Oliver Colvile to join in on the fun and wear a horse's head mask.
Mr Horse Head is making a special political breakfast of preservatives using a horses jam called 'mar a lago marmalada' he says.
"I thought I'll immerse my art in this election campaign and create an unofficial competition to challenge the elites in London," said Mr Horse-Head.
The role of election artist was set up in 2001 by the then Labour Minister Tony Banks, chairman of the parliamentary arts advisory committee.
For more information about Artworks 3 checkout their international website:  http://www.artworks3.uk/