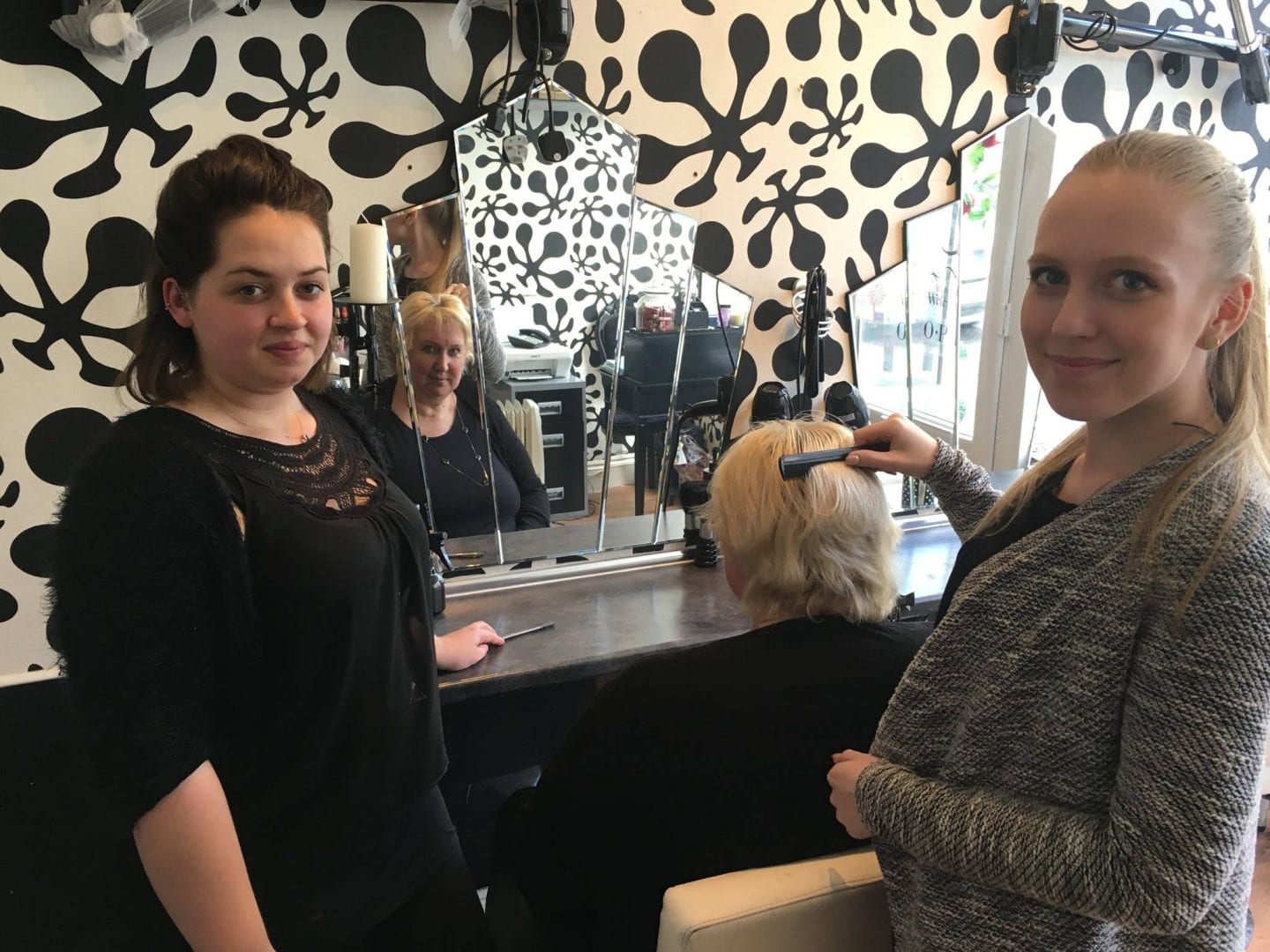 AMAZING PARTNERSHIP WITH TELLUS COLLEGE
Picture: Lauren, Sharon, and Nikola
A new uni-sex hair salon in Plymouth is keen to offer Tellus College students work experiences in the world of hair, beauty, and nails.
Amazing Me, based in Stoke Village, took on its first intern 18-year-old Nikola Kholova from the Czech Republic, who is looking to be a fashion hair stylist when she returns home.    
Ms Kholova is on a two-week work placement in Plymouth under the EU's 14.7 billion-euro Erasmus+ programme being delivered by Tellus College from its offices on Mutley Plain.
"I have been pretty hands on in the salon experimenting with hair colours, dealing with customers, and most of all improving my English language skills since working at Amazing Me," said Ms Kholova.
Sharon Langley and her partner Jim Evans set up the business in Stoke Village when she fell in love with the shop and the area.
53-year-old Ms Langley said: "I love Stoke and I felt so happy and comfortable in the shop, and I've read a lot of positive coverage about Tellus College, and I wanted my new business to partner with the organisation – and offer interns work placement opportunities."
The uni-sex salon is very popular with men and women with customers coming as far afield as Cornwall, said Ms Langley.
"The Tellus team are very supportive and I look forward in working with other international students in my salon."
"I believe this is a growing market as people spend more time on themselves, and if you do a good job and treat people well at a reasonable price, you can succeed."
Amazing Me offers a range of hair, nail and beauty treatments and open till 8pm on Mondays, Tuesdays and Wednesdays to cater for people who work.
Tellus Education Group has been successfully providing quality educational services in Plymouth and Portsmouth since 2003, and through its Meridian School of English since 1979.
Amazing Me Hair Salon in Stoke village, Plymouth
  Hair colour dummy