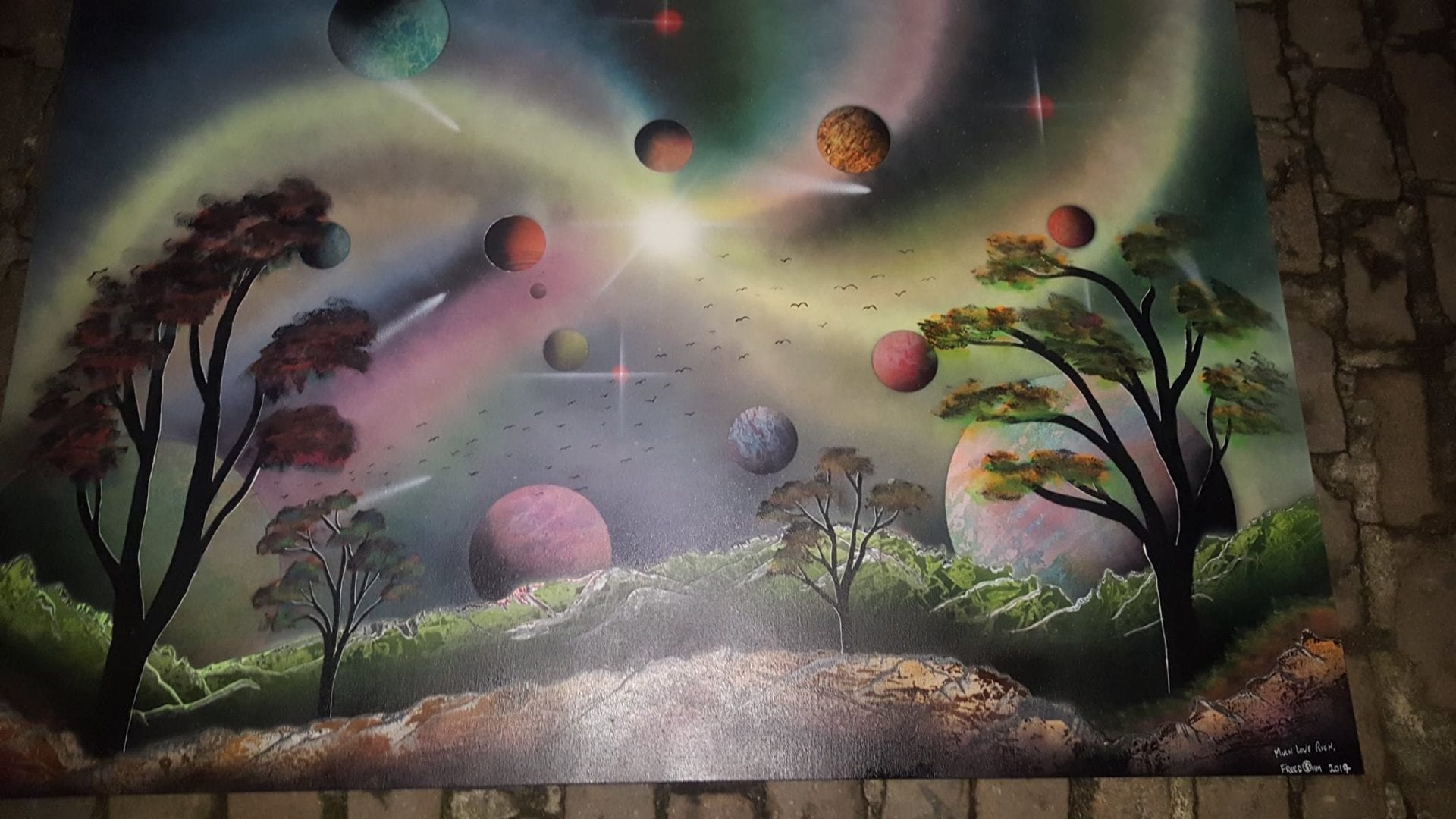 A VISIONARY SPRAY ARTIST WITH A SPIRITUAL AWAKENING
ARTWORKS 3, who showcase emerging and established local artists on its global gallery web portal – are exhibiting the works of multi-talented spray artist Rafael (Raf) which he prefers to be called over the next six weeks.
The 45-year-old Plymouth artist dubbed a modern day Rembrandt by his many fans, for his unique and original paintings, creates much of his works from a mobile arts studio.
The self-employed artist set up his own business 'Freedohm Creations' over 2.5 years ago, and all of his commissions are from word of mouth, and a network of people he has built up over the last 20-years across the South West region.
Raf, said: "I learned my craft watching YouTube clips and constant practicing, and use 6 colours with UV lights, and create my own distinct artwork on all of my commissions."
"Music is also a big part of my life and being a DJ creating original psychedelic trance underground music with its many layered melodies and high tempo rifts – gave me a spiritual awakening about humanity and our planet."
"I also build low-impact mobile homes for customers who want to live and travel across the globe."
Raf and his mobile studio
More pictures of Raf's work can be viewed:  https://m.facebook.com/freedohmcreations/ or  www.artworks3.uk
https://soundcloud.com/raf-dj-freedohm/psybient-beings-chill-down-mix  CHILL DOWN MUSIC