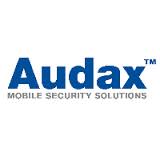 A POINT OF REFERENCE FROM AUDAX
A POINT OF REFERENCE FROM AUDAX
AUDAX is one of the UK's leading digital evidence gathering technology firms based in Plymouth, and was so impressed by Tellus College work placement student Doriane Songne – they have written her a reference to take back to Martinique.
18-year Miss Songne, from Martinique in the Caribbean was on work placement with Millfields based Audax for three weeks, and during her time with the company was a great asset, says Adam Liardet.
Mr Liardet, Director at Audax, said: "Doriane achieved a number of work projects for us in translating highly technical documents, marketing literature, user instructions, and technical specifications from English to French."
"She prepared reports, assisted in exhibitions, emails, power point displays, and attended meetings at top level exchanges and was amazing with clients."
Mike Pitt, fellow Director at Audax, said: "We work closely with Tellus College and was very pleased with Doriane's work ethic and was a great ambassador for our company."
Each year the Erasmus+ programme funds European students to gain valuable work experience at Plymouth and Portsmouth companies, in addition to enhancing their language and other skills.
The seven-year programme, which has an overall 14.7billion-euro budget, is delivered in Plymouth by Mutley Plain-based Tellus College and works with over 500 businesses in Plymouth and Portsmouth.
Audax is a company at the forefront of mobile, digital evidence gathering technology, which focuses on the delivery and development of mobile digital evidence gathering products and services and works across the globe.
Lisa Fleming, Business Development Coordinator at Tellus College, said: "We are really proud that Doriane Songe supported Audax in all areas of their marketing activities and made a great contribution for a local company working on the global stage."
Picture: Doriane Songne